Karate has become a much-loved martial art worldwide, but do you know what it truly means or what you need to start practicing? The art of karate has roots that date back to ancient India and China, but it eventually emerged and evolved in Okinawa, Japan. It is a discipline that focuses on an individual's physical, mental, and spiritual development. Karate's unique blend of physical conditioning, self-defense techniques, and philosophical teachings has made it a popular martial art practiced globally.
Before you set out to learn the art of karate, there are a few things that you need to know. First and foremost, karate is not only about physical training but also about inner self-discipline and respect. Practitioners of this art carry out their training with the mindset of acquiring a harmonious balance between the body and the mind. Additionally, to start practicing karate, you do not need extraordinary tools or possessions, but some basic karate equipment will be necessary anyway. No worries though, it's not that expensive usually. Continue to read the article for further details!
Karate is a Traditional Japanese Martial Art that Focuses on Striking Techniques and Self-defense
Karate is a traditional Japanese martial art that has gained immense popularity worldwide. This martial art form mainly focuses on striking techniques and self-defense. Karate practitioners also learn grappling techniques, joint locks, and throws that make it a complete and effective system of defense. Since its origin in Ryukyu Kingdom, modern-day Okinawa, Karate has evolved to become a refined art that emphasizes mental and physical discipline, patience, self-control, and respect.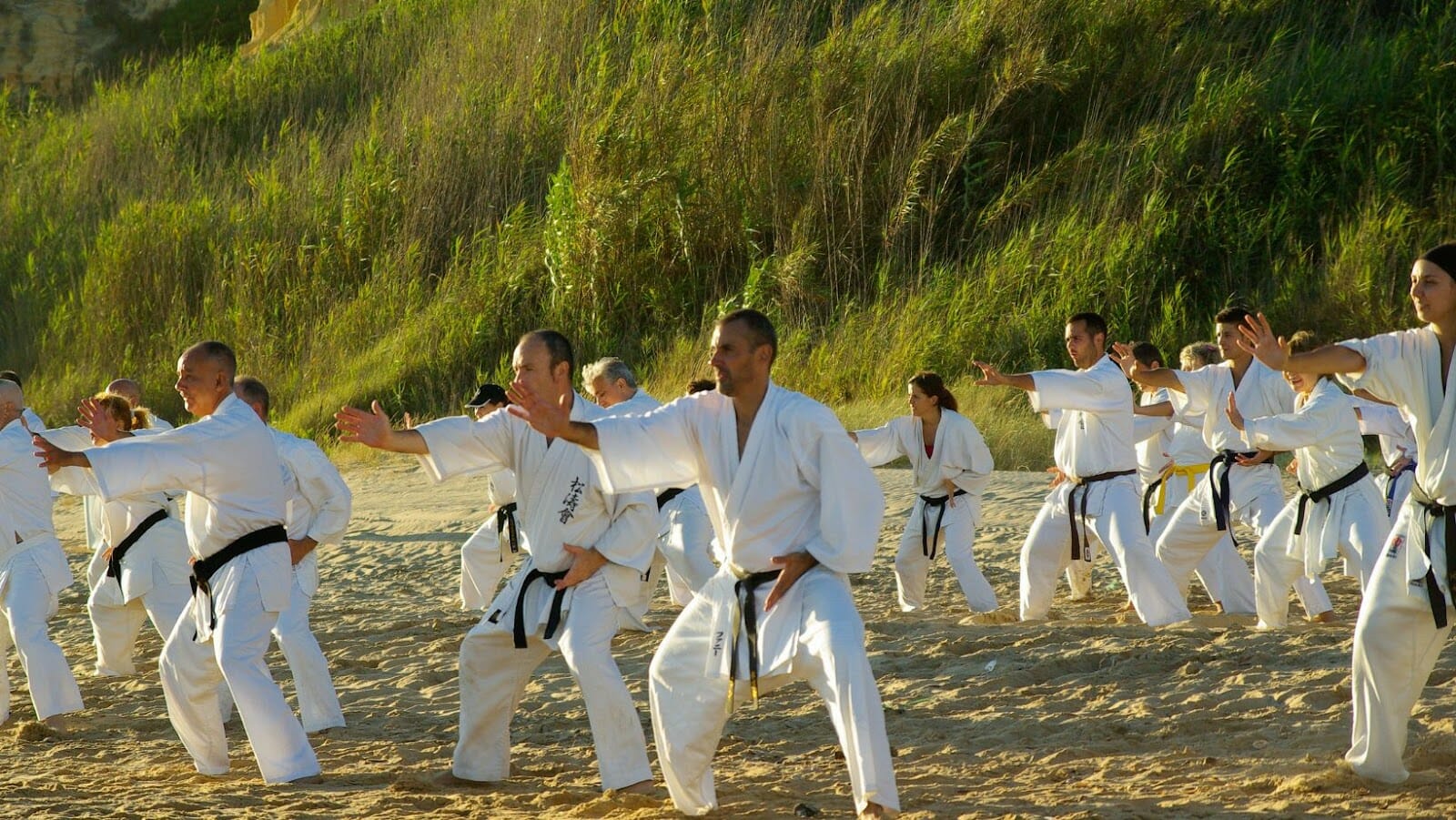 The fundamental purpose of Karate is to develop character through the practice of proper etiquette, technique, and form. To begin practicing Karate, a sincere commitment and dedicated effort are required, along with a few essential things mentioned in this document that can help you embark on a successful journey towards mastering the art.
To Start Practicing Karate, You Will Need Comfortable Clothing that Allows for Movement and a Willingness to Learn
 Karate is a martial art that originated in the Ryukyu Islands of Japan. It is characterized by its emphasis on striking techniques such as kicks, punches, and elbow strikes, but also involves grappling and throwing techniques. If you are interested in beginning your journey in this martial art, there are a couple of things you will need. Firstly, you will need comfortable clothing that allows for freedom of movement. Loose-fitting clothing like sweatpants and t-shirts are usually recommended, with the necessary Karate uniform or "gi" required once you progress to higher ranks. Additionally, a willingness to learn and a positive attitude is essential as Karate is an art that requires discipline, patience, and dedication to truly master. With these basics in hand, you will be well on your way to discovering the many benefits of practicing Karate.
Karate Can Provide a Range of Physical and Mental Benefits, Such as Improved Strength, Flexibility, and Focus
Karate is a martial art form that offers a myriad of physical and mental benefits to its practitioners. One of the significant advantages of practicing karate is improved strength, as it involves intense training of muscles that leads to enhanced physical power. Additionally, karate practice can help improve flexibility as it typically demands a wide range of movements that require the full use of the body. Furthermore, karate can improve focus by honing the mind and body to work in unison dynamically. In essence, karate is an excellent form of exercise that offers practitioners an array of transformative benefits that help them in their day-to-day life.
Karate Classes Typically Involve a Combination of Basic Techniques, Katas, and Sparring Drills
Karate is a martial art that originated in Okinawa, Japan, and has since spread throughout the world. It is a discipline that requires the development of strength, speed, and control, as well as a mastery of technical skills. Karate classes typically involve a combination of basic techniques, katas, and sparring drills. Basic techniques include kicks, punches, strikes, and blocks, and are heavily emphasized in the beginning stages of learning karate. Katas are pre-arranged forms that consist of sequence of movements with multiple applications. They are used to help the student develop precision, timing, and a deeper understanding of both offensive and defensive techniques. Sparring drills are the final stage of learning in traditional karate. It is during these drills that students learn how to apply what they have learned in real-world situations. These three aspects of training work together to build a strong foundation in karate practice.
Finding a Qualified Instructor and a Supportive Community Can Help You Develop Your Skills and Reach Your Karate Goals
The journey towards becoming a proficient karate practitioner is a long one that requires dedication, hard work, and guidance. If you're serious about learning karate and developing your skills, finding a qualified instructor and a supportive community is essential. With the right mentor, you'll gain a solid foundation in the fundamental techniques and philosophies of karate, and receive ongoing encouragement and feedback as you progress.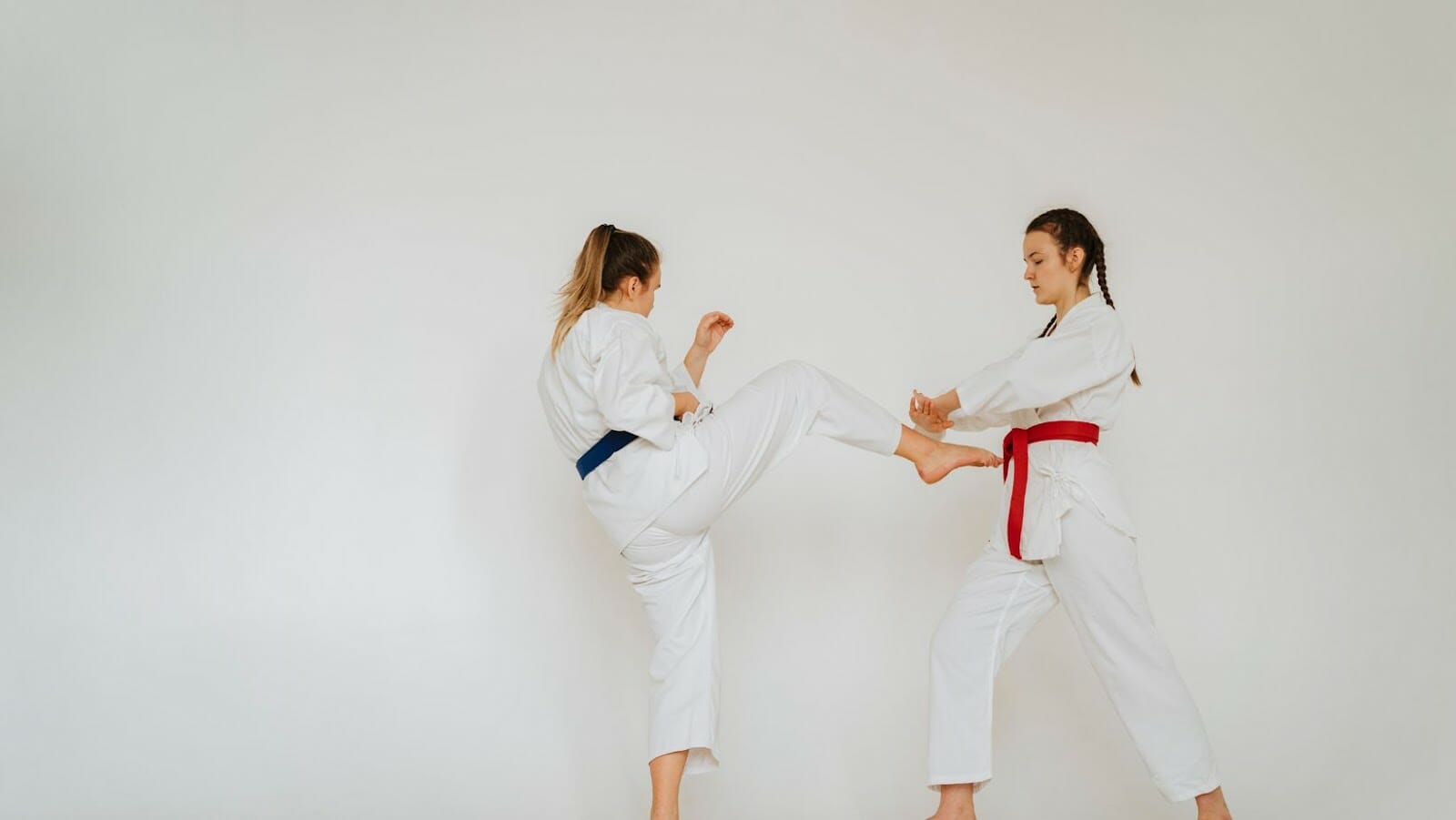 Joining a karate dojo or club can also provide you with a network of like-minded individuals who share your passion for the martial art, and who can help you stay motivated and focused on your goals. Remember, karate is not something you can master overnight; it takes time, commitment, and the support of a knowledgeable instructor and community to develop your skills and reach your full potential.
To conclude, karate is a comprehensive martial art that teaches discipline, focus, and physical training. It's an excellent option for anyone who wants to improve their fitness, learn self-defense tactics, and strengthen their mental toughness. Starting to practice karate doesn't require a lot of equipment, and it can be done almost anywhere, making it a convenient way to add exercise into your daily routine. With time and dedication, karate can become a path to self-improvement and personal growth.