Most people think the difference between kickboxing and boxing sorely lies in the terms. While this is true to some extent, there are other critical differences between these martial arts. For beginners, the first difference between these sports is that kickboxing involves punching and kicking, while boxing concentrates on hand strikes.
Kickboxing is a more complicated sport since participants must learn how to use leg and hand techniques. For this reason, training with professionals in reputable athletic clubs like kickboxing gym San Diego is vital. On the other hand, boxing is an easy-to-learn sport since the participants strike with their hands only.
When it comes to practicality, kickboxing has the upper hand over boxing. While individuals trained in these sports can protect themselves in the event of danger, a kickboxer is in a better place to defend themselves from the attacker by striking with their legs and hands. On the other hand, a boxer can only protect themselves using their hands, which requires them to be much closer to the attacker to land the blows.
Continue reading to learn more about the major differences between kickboxing and boxing.
History
Boxing isn't new to humans. It has been around from the beginning of humanity. However, the sport has evolved. From ancient times when boxing was a fight to the death, it's now practiced as a sport or for self-defense.
As the game evolved, so did the rules—the most significant changes in boxing date back to the 19th century. For example, weight classes were introduced to ensure fair fights were established in the 1820s. Soon after that, rules specifying the ring size were also found. In 1867, boxing participants began using gloves.
On the other hand, kickboxing made its way into the martial arts arena in the 1960s—the sport aimed at combining karate techniques and Muay Thai full-contact rules.
Comparison
The following are key differences between kickboxing and boxing:
Rules And Regulations
High-profile boxing matches are between four to 12 rounds. Each round lasts for three minutes, with a one-minute rest between the rounds. Kicks, knees, and elbow attacks are prohibited, and fighters must wear fully padded boxing gloves, mouth guards, shorts, and shoes.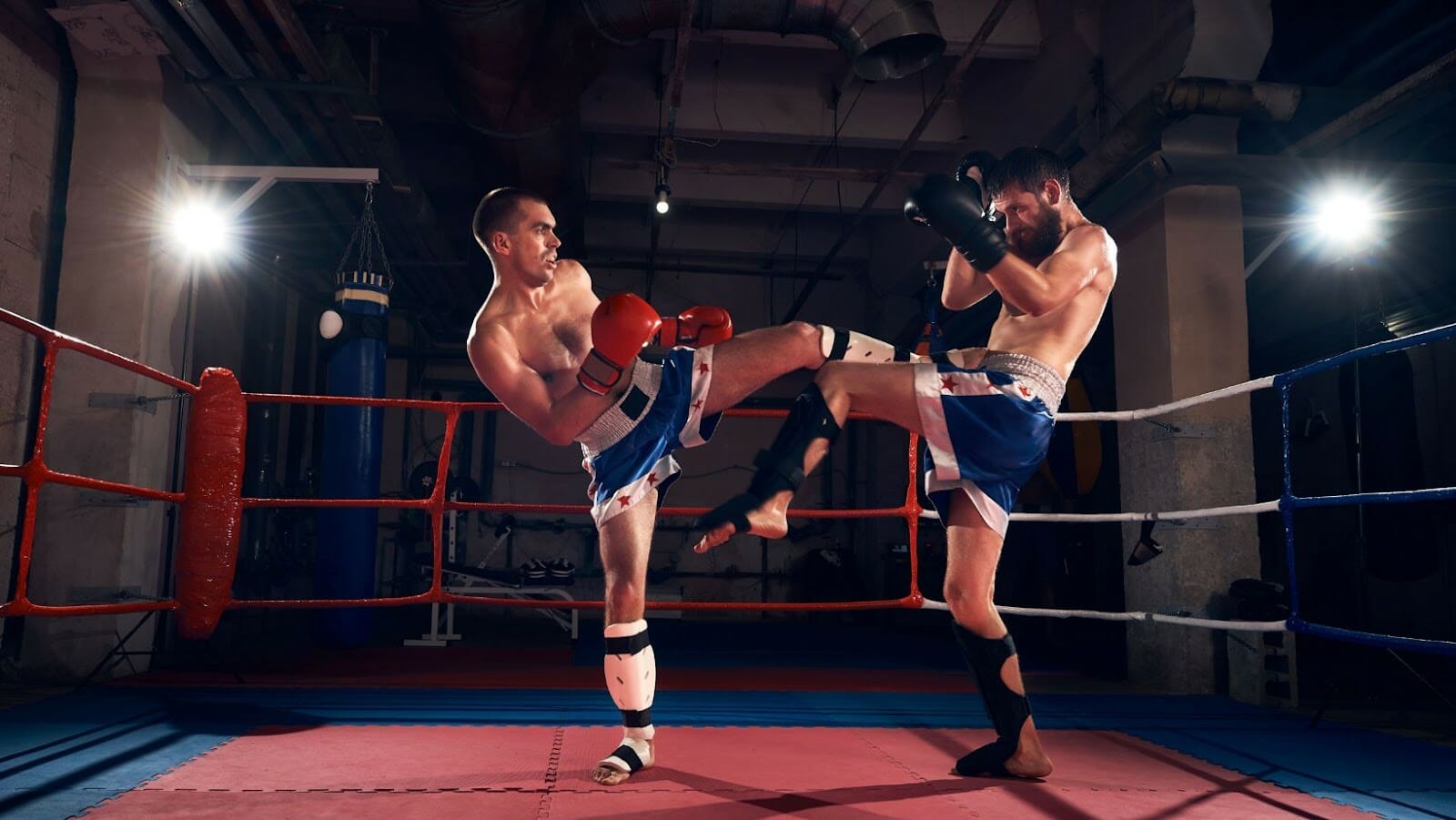 Regarding kickboxing, title matches are between three to five rounds, each lasting for three minutes. Participants are also allowed a minute rest between the rounds. Kickboxing allows strikes all over the opponent's body, including punches, kicks, and knee strikes. Nevertheless, this sport doesn't allow elbow and back-of-the-head strikes. Kickboxers must be in shorts, boxing gloves, groin cups, and a mouth guard when participating in the sport.
Intentions And Techniques
Boxing is a martial art aimed at developing skills to engage in regulated matches to win prizes and be famous. This sport is limited in techniques since it involves striking with hands and performing foot and upper body movements.
While many people practice kickboxing for self-defense, to win prizes, and to gather fame, this sport technique is more versatile than boxing. Kickboxing allows the participant to use the punching and kicking techniques without limitations.
Spacing
Boxers stay closer to the opponent because they can only land tremendous blows. Landing blows might be challenging if they maintain a significant space between them.
On the other hand, kickboxers don't require maintaining a close spacing between them. Instead, they prefer keeping a distance to ensure they throw powerful kicks. However, they can still get closer to the opponent to land blows, especially if the opponent is connected to the ring rope.
Posture
Kickboxing and boxing postures are also different. Boxers prefer standing in a narrow bow-arrow stance while putting significant weight on the front leg. This posture helps them cover more distance while generating power in the rear hand. This position also enables them to attack the opponent in various ways.
As far as kickboxing is concerned, the players avoid putting too much weight on the front leg since this posture can give the opponent a better chance of landing hard kicks. Therefore, kickboxers prefer standing upright with the front leg slightly in front.
Footwork
Footwork is vital in boxing. With excellent footwork, a boxer can strike the opponent from different dimensions while maintaining balance. Good footwork can also enable a boxer to dodge quickly to avoid heavy blows. On the other hand, kickboxers don't solely rely on footwork unless they're participating in Dutch kickboxing style.
Striking
Striking is another significant difference between boxing and kickboxing. Boxers aren't allowed to land blows under the belt of their opponent. However, kickboxers can attack any part of their opponent's body. Also, boxing involves punches and blocks, while kickboxing involves punches and kicks.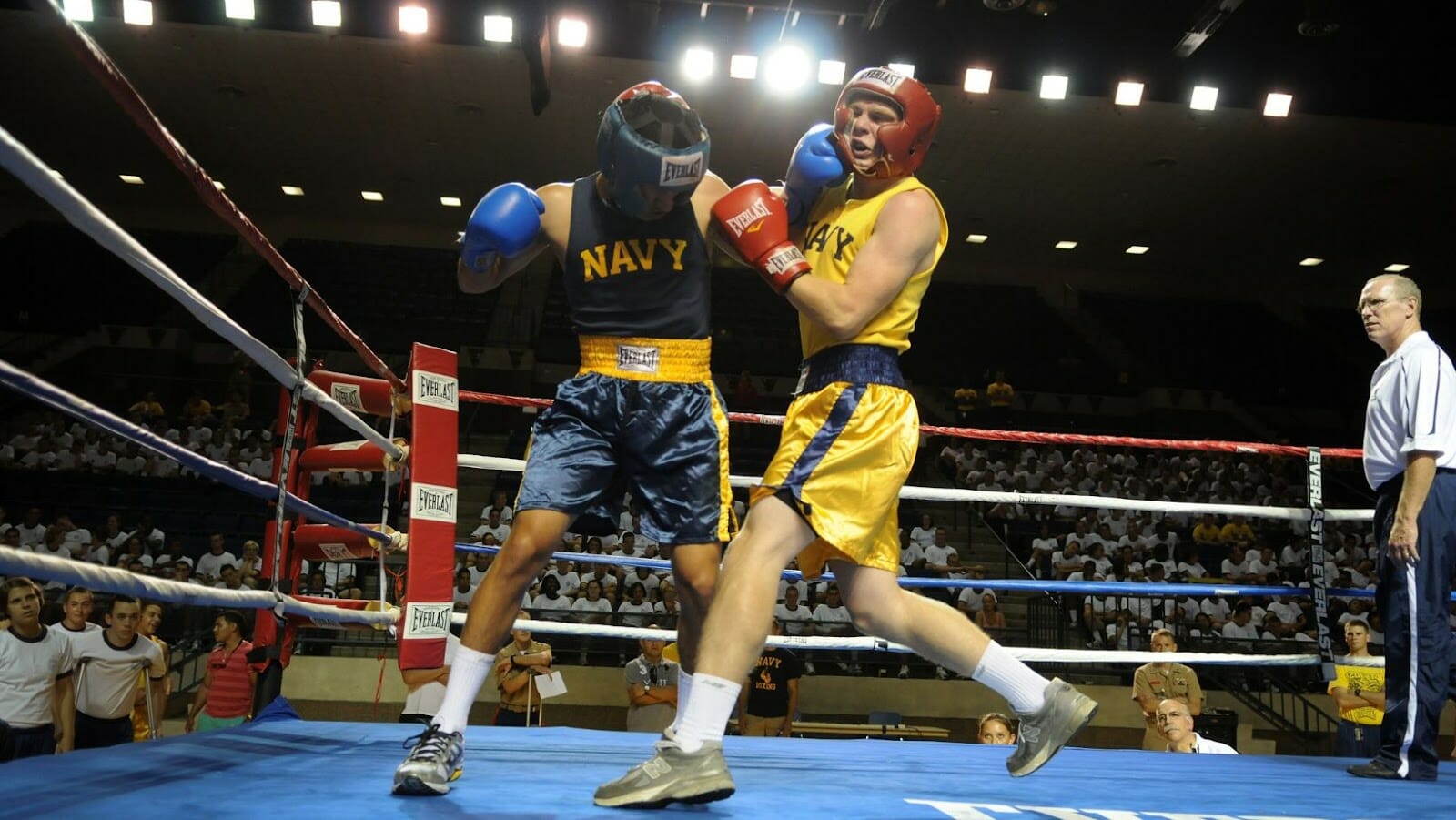 Advantages Of Boxing
Since boxing concentrates more on punching and footwork, most boxers are faster when throwing punches than kickboxers. Therefore, consider boxing over kickboxing if you're looking forward to increasing your punch-throwing speed.
Another benefit of boxing is improving your hand-eye coordination while strengthening your vital muscles. Boxing also enhances balance and mental alertness.
Disadvantages Of Boxing
The most significant disadvantage of boxing is the limitation of using other body parts apart from hands. For this reason, many boxers miss the opportunity to learn how to use or block kicks.
Additionally, boxers don't get an excellent chance to strengthen their legs since they concentrate on their arms and the upper body.
Advantages Of Kickboxing
As already stated, kickboxing involves using the entire body. Therefore, participants aren't limited to using their hands only like in boxing. As a result, kickboxing strengthens your whole body, from legs to knees to hands to elbows.
Kickboxing enables you to be in a better position regarding self-defense. This is because you're trained to use several body parts, unlike in boxing, where you're only trained to use the hands.
Disadvantages Of Kickboxing
Kickboxing doesn't allow you to learn footwork like boxing. You should also understand kickboxing is a high-contact sport; hence you'll experience heavy blows and kicks.
Conclusion
Kickboxing and boxing are two sports that are closely linked to each other. However, they aren't similar in many ways. For instance, kickboxing involves kicks and punches, while boxing concentrates on punches. Nevertheless, these sports are ideal for fitness, self-defense, and career.
They all come with advantages and disadvantages. Suppose you're looking forward to choosing a perfect martial art. In that case, you should do thorough research to determine which of these two suits you best. After concluding, register with a reputable gym with professional trainers to avoid risking your well-being during the training.