The National Football League (NFL) and Major League Baseball (MLB) have invested substantially in the online sports apparel retailer Fanatics. These investments are part of efforts on the part of both leagues to capitalise on the popularity of e-commerce and sports merchandise. The NFL and MLB teams, players, and their unions have all taken a stake in the company which is now valued at billions of dollars. As part of the deals, they have granted Fanatics exclusive licensing rights to create official merchandise derived from team logos and player images.
This investment by sports leagues is a testament to the growing importance of e-commerce as an industry. The NFL and MLB teams recognize that leveraging their brand identities on digital platforms is essential for engaging with fans worldwide who can't always attend games or visit physical stores to purchase fan merchandise. At the same time, by giving Fanatics exclusive rights to produce licensed apparel, these sports organisations can ensure that they are adequately compensated for using their intellectual property. Furthermore, it allows players to control how their images are used in connection with official merchandise, allowing them to profit from endorsements without losing control over how their likenesses are portrayed.
Therefore, this investment in Fanatics is a way for both leagues and players unions to monetize fan interest and an acknowledgment that digital commerce is increasingly becoming a key component of earning vital revenue for teams and players alike.
Fanatics Overview
Fanatics is a rapidly growing e-commerce platform transforming how fans purchase and engage with apparel and merchandise from the NFL, MLB and other sports leagues. When contemplating the selection of an ecommerce platform, it's clear that through strategic partnerships, innovative product design, and cutting-edge technology, Fanatics has become the retail leader in the space.
Recently, the NFL, MLB and players unions have all invested in the success of Fanatics, and this article will take a closer look at what that means for fans.
What is Fanatics?
Fanatics is a business model that has revolutionised the e-commerce industry for sports apparel and merchandise. It combines a retail store, fan engagement platform and data science hub. It was created as a joint venture between individuals from the National Football League (NFL), Major League Baseball (MLB), and their respective players' unions.
The idea behind Fanatics was to develop an all-in-one solution to serve the needs of sports fans across the country. Instead of individual teams or leagues building an online presence, they turned to Fanatics as the sole provider of sports merchandise on the web. With this single shop, fans could easily search for exactly what they wanted and have it shipped immediately.
At its core, Fanatics relies on predictive analytics generated from aggregated customer behaviour data, like purchasing habits over time or buying patterns associated with different teams within each sport. This allows Fanatics to accurately forecast how many items should be shipped at all times to meet demand and achieve maximum efficiency when fulfilling orders worldwide.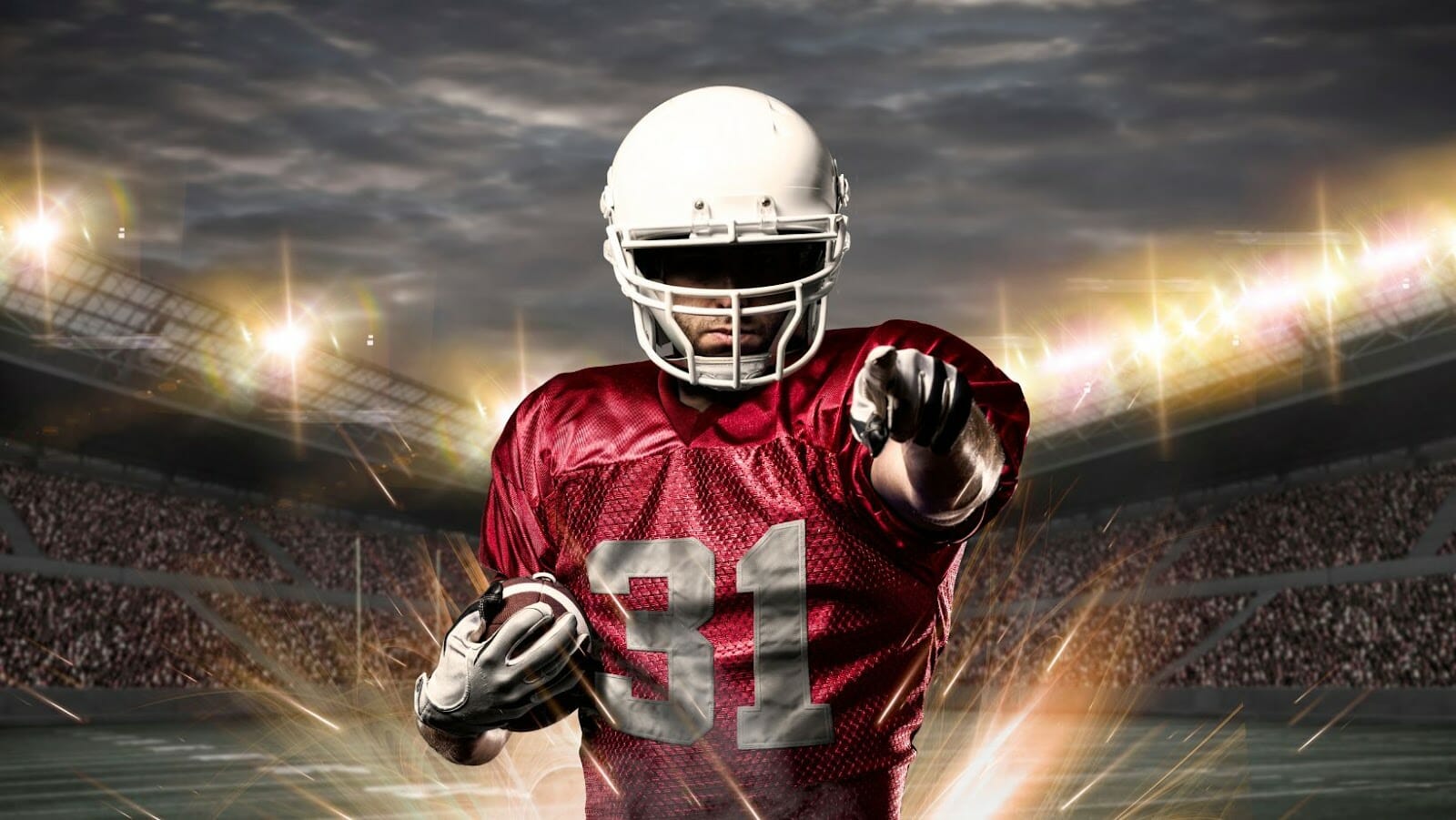 Through personalization tactics such as customised product recommendations for individual customers and exclusive deals for buyers in certain markets, Fanatics has raised average order values (AOV) while maintaining impressive margins on almost every item they sell. Ultimately, this makes them one of the most successful e-commerce companies in the sports apparel space today.
What services does Fanatics provide?
Fanatics is a rapidly growing online retailer specialising in officially licensed fan merchandise for teams across the NFL, MLB and other leagues. In addition, fanatics provide unique products and services to enhance the fan experience on-site and off-site.
Through its Apparel & Collectibles Division, Fanatics offers an assortment of headwear, clothing, and novelty items such as cups and mugs with team logos. In addition, the company's Authentic Memorabilia Division carries memorabilia such as signed photographs, cards, helmets, jerseys and more from the most popular athletes.
Additionally, Fanatics provides an array of exclusive services to simplify fan experiences further. For example, their Virtual Shopping Experience allows fans to create 3D renderings of what products would look like in their home or office using 3D technology. Furthermore, through its Mobile FanShop app for iPhones/Android devices fans can shop for their favourite teams' merchandise from anywhere in the world.
Fanatics also runs a retail store event program called 'In Store Superstores' which brings mobile stores to stadiums that enable fans to shop on-the-spot for licensed team apparel at whooping discounts for certain periods before or after games at venues like Lincoln Financial Field in Philadelphia or Yankee Stadium in New York City.
NFL, MLB and Players Unions Investment
The NFL, MLB and Players Unions have recently invested in Fanatics, a rapidly growing sports merchandise and apparel company. This investment aimed to expand the company's reach and capitalise on the growing demand for sportswear.
This article will discuss why these organisations decided to invest in Fanatics and how it will benefit them.
What led to the NFL, MLB and Players Unions investing in Fanatics?
In November 2020, the National Football League (NFL), Major League Baseball (MLB) and their respective Players Unions made a major investment in Fanatics, a leading sports e-commerce company. This move marks the first time that both leagues and their unions have invested in a single business and comes at a critical time for professional sports due to the COVID-19 pandemic.
The financial realities of the pandemic caused by COVID-19 were felt throughout the sports industry and forced teams, leagues, players unions and other business partners to make rapid adjustments to their operations and strategies with significant investment opportunities reduced in availability. Investing together in Fanatics allowed each organisation to share ownership in a rapidly growing company, along with immediate profits associated with securing a stake in an industry leader.
Additionally, this major investment allows all four organisations to benefit from deeper collaboration with Fanatics across data analytics and consumer insights traditionally housed internally or jointly on separate platforms. The advanced technology at Fanatics' disposal can provide more personalised digital experiences for fans across all four organisations who may prefer virtual events or digital consumer goods such as jerseys or collectables over attendance at games or venues.
Overall, this joint investment from NFL, MLB and Players Unions into Fanatics has created an opportunity for three separate entities to gain greater control of their partnership outlets while also repositioning them as enablers of new revenue streams due to improved technologies available through Fanatics itself. Additionally, by leveraging state of the art software tools alongside established relationships within the industry, groups investing will now be able to better personalise customer experience while benefiting from shared information insights not previously accessible before this corporate merger was formed.
How will the investment help Fanatics?
The recent investments by the National Football League (NFL), Major League Baseball (MLB) and their respective players unions in Fanatics are a testament to the tremendous potential of this fast-growing sports merchandise company and its undeniable importance to professional sports. The investment values Fanatics at $4.5 billion, up from its valuations of just $2 billion after the most recent fundraising round in August 2018.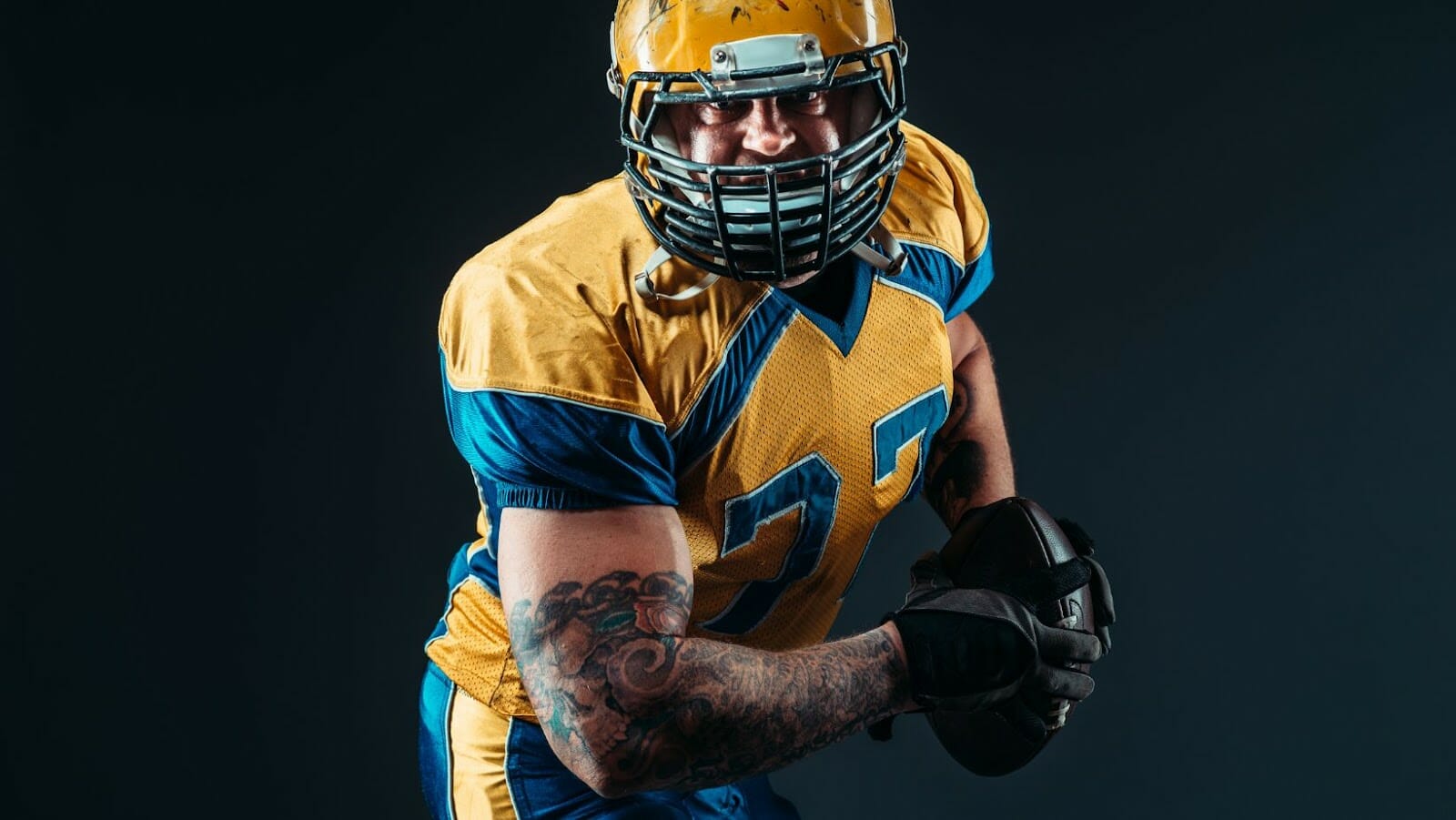 The investments will aid Fanatics' global expansion and enhance their online retail capabilities, which boasts technological solutions that support rapid processing of orders within just one hour and inventory management for over 750 licensed goods. In addition, as part of the agreement, the NFL Players Association has secured an ownership stake in Fanatics, which will assist them in providing more direct marketing rights to their players.
Furthermore, this deal could be uniquely beneficial for all involved parties—from those managing NFL franchises to players and individual teams—as they look to reap the benefits of this investment by leveraging technology-driven omnichannel retail capabilities Fanatics offers' patented platform technology. With e-commerce sales accelerating due to the pandemic, NFL Player Association's head DeMaurice Smith rightly noted that his organisation's "investment arms us with unrivalled ability to launch player endorsement deals as we continue developing ways for our members to be creative business partners with our partners at all levels".
The union decided it was important for players to have a say in how their merchandise is produced and distributed – with collective bargaining agreements generally only covering financial compensation for playing on the field or court – so that those guys "get a slice of everything" when it comes time to monetize off-field ventures like apparel.
NFL, MLB and players unions lead the latest round of investment in rapidly growing Fanatics
The NFL, MLB, and players unions recently invested in Fanatics, a rapidly growing sportswear and merchandise company. This new investment provides multiple benefits for the NFL, MLB, and players unions.
The financial injection helps to ensure support from the athletes and fans. The investment also allows the business to expand and create more growth opportunities.
The key advantage to the NFL, MLB and players unions with this latest round of investment lies in the increase in visibility and control they have over their merchandise.
What are the potential benefits for the NFL, MLB and Players Unions?
The NFL, MLB and Players Unions have partnered with Fanatics in a move expected to benefit both parties. The leagues and the Players Unions expect Fanatics' partnership to be a win-win for all.
First, the NFL, MLB and Players Unions will benefit from the wider reach associated with Fanatics' platform, which is more accessible to consumers in more than 25 countries. As a result of this global expansion, the partners could potentially increase their revenue streams with international merchandise sales.
Also, as part of this partnership, Fanatics will manufacture licensed team and player merchandise — from t-shirts to jerseys — at scale rather than each team or union having to take care of production themselves. This efficient process should create significant savings and faster turnaround times on product orders.
For the players, this partnership could result in increased income on royalties generated through sales of their individual branded merchandise; they will also have access to receive samples of their official jerseys during production to ensure quality product design protection. Additionally, as players have become increasingly vocal about speaking out against social injustices and expressing support for causes that matter to them personally, having access to samples allows them greater control over potential misrepresentations of their brand signature on authentic team apparel.
Ultimately all three parties stand to prosper from this deal:
The leagues and unions gain invaluable expanded global reach.
Players can now count on timely royalty payments.
Fanatics has another ally who trusts its platform to successfully sell licensed team and player products worldwide with efficiency and reliability.
How will the investment help the NFL, MLB and Players Unions?
The joint venture between the NFL, MLB and Players Unions is an investment in Fanatics, a global online retailer specialising in licensed sports merchandise. This venture will bring several benefits to both the leagues and the players unions.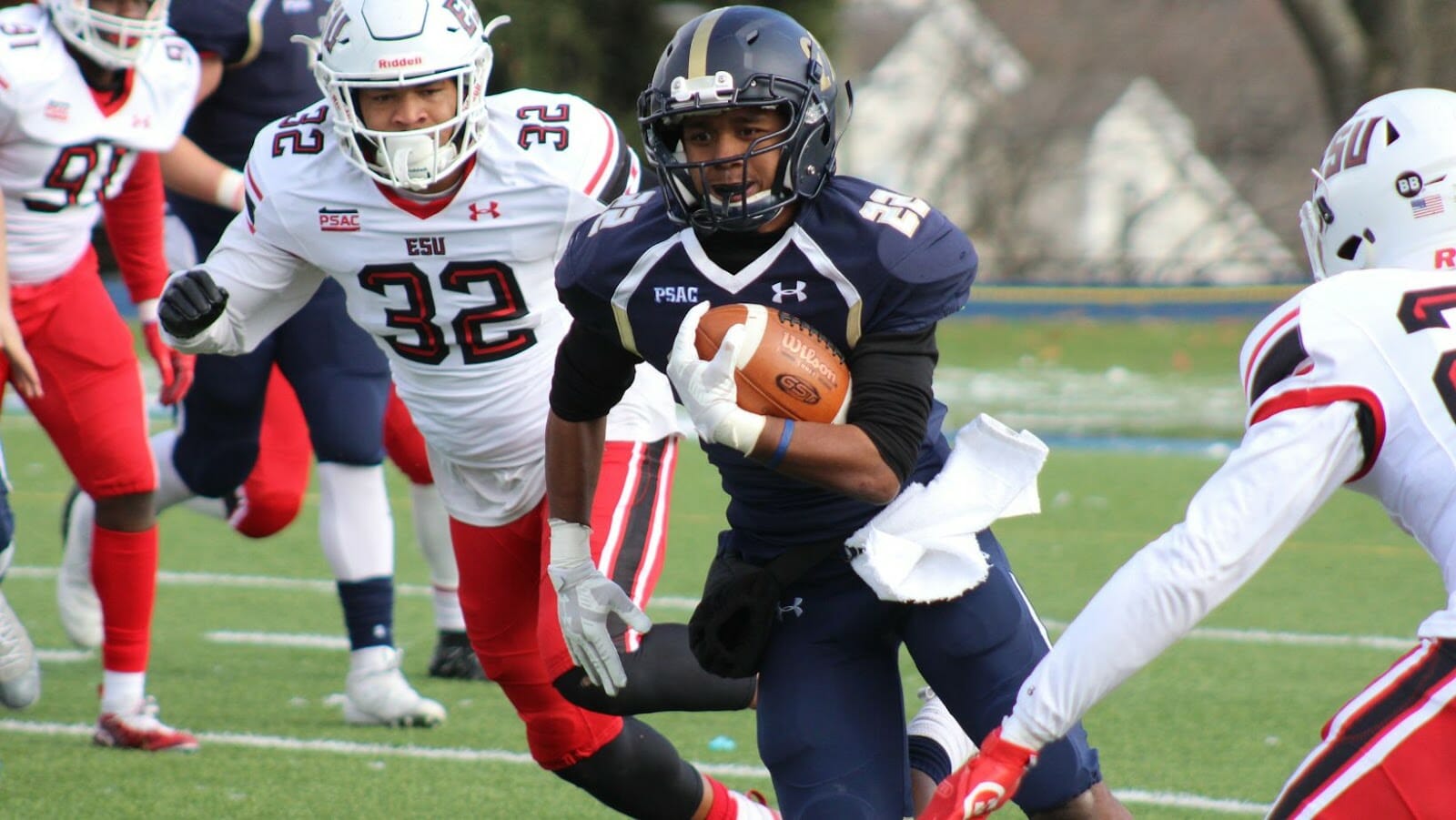 To begin with, Fanatics will be tasked with better managing each league's retail operations. The retailer plans to invest heavily in data analytics, allowing for more precise merchandise targeting based on customer interests. By leveraging this information, Fanatics can adjust and tailor their respective sites to meet customer demands more efficiently than ever. This allows each league and its players unions to better serve their consumers and attract even more fans by offering them the products they want.
Moreover, Fanatics is investing heavily into new innovative technologies that improve experiences for leagues and players alike. From virtual reality shopping experiences on-site at stadiums to interactive maker labs where fans can customise apparel using 3D printers or holograms featuring their favourite athletes–Fanatics ensures that customers remain engaged with their respective teams and players more than ever.
Finally, Fanatic's 20-year commitment provides financial stability & growth opportunities over a long period which can only benefit the leagues and player's associations involved in this venture. In addition to this commitment, Fanatic's expertise expands worldwide coverage which will grant unprecedented promotion opportunities towards major international markets such as those found in China & India; markets that provide growth capacity far beyond those of domestic origins in North America & Europe combined making this investment even more attractive for everyone involved.
tags = NBA recently took a 3% stake in SportRadar., The NFL, other major sports leagues, NFL kicking in the largest portion at $320 million, Florida-based Fanatics was founded in 2011 by Michael Rubin, Leagues, players' associations and team owners now own approximately 10% of Fanatics, The NFL and MLB first invested $150 million in Fanatics in 2017. CNBC previously reported, sports 1.5b 27b nfl mlb 320mgoldencnbc