Fintech is revolutionising the way we manage money. By combining East Coast finance's expertise and experience with West Coast tech's technology and innovativeness, Fintech is creating a whole new ecosystem for financial products and services.
From mobile banking apps to cryptocurrency, Fintech is disrupting the financial sector and changing how we approach money.
This article will explore how Fintech is reshaping the financial industry.
Definition of Fintech
Fintech is a portmanteau of "financial technology" and refers to the rapidly expanding industry using digital technologies to revolutionise how we manage our finances. Fintech companies are driving innovation across many sectors, allowing individuals, businesses, and organisations to conduct transactions more efficiently and cost-effectively than ever before.
From crowdfunding platforms to check-splitting apps, mobile payments systems, cryptocurrency exchanges and beyond – there is no denying the impact that fintech has had on the world of finance. As a result of increased autonomy, choice, security and affordability provided by these groundbreaking technologies, traditional ways of banking are quickly becoming obsolete. As a result, financial institutions from large banks to small startups now take an agile approach to developing fintech services and products for their customers and themselves.
Fintech disrupts traditional banking in two major ways: firstly by providing faster access to credit through online lending facilities; secondly by giving consumers access to more personalised investment options such as robo-advisors or automated portfolio management platforms. In addition, consumers now have more control over their financial lives with technologies such as peer-to-peer payments, stored value cards (stored value cards allow you to store funds on a convenient device like a card), contactless payments (payment handled through scanning devices) and mobile banking apps that let you monitor your balances whenever it suits you best. Despite varying levels of sophistication between different types of fintech solutions, each new offering presents an opportunity for financial institutions to innovate faster than ever before and drive tremendous customer engagement.
Overview of Fintech's Impact on the Financial Services Industry
The financial services industry is undergoing a significant transformation, driven largely by the emergence of new technology classified as "fintech" solutions. Fintech combines technology, software and data analytics to enable financial services to evolve faster. It also has a growing impact on the ways customers interact with their finances and the products available.
Fintech companies play an enormous role in disrupting traditional banks by introducing innovative solutions that offer more competitive pricing, greater convenience and higher levels of security. One example of this disruption is the rise in mobile banking applications that allow customers to access their bank accounts from the comfort of their own home. This gives customers more control over their finances and provides accurate information about their available funds at any given time. Additionally, some banks have adopted technologies from fintech companies like blockchain to improve speed and reduce risks associated with digital payments.
In addition to developing new methods for digital payments and mobile banking applications, fintech companies are also offering tailored financial advice based on individual needs and cutting-edge investment options with algorithms used for portfolio management and automated stock trading platforms. As a result, people can use these tools to make smarter financial decisions without spending hours researching markets or deciphering complex regulations.
Given that fintech is changing how we think about money while opening up opportunities for people across diverse backgrounds, it is playing an increasingly important role in our financial lives today – one that will continue to be influential in coming years as well.
Fintech and the East Coast
The East Coast has always been seen as the key hub of the financial industry, with Wall Street being the epicentre of the world's stock markets and New York City home to many of the biggest financial institutions. However, with the rise of fintech, East Coast finance is being disrupted, as west coast tech meets east coast finance and revolutionises how we think about money.
Let's delve into how this is taking place.
How Fintech is Changing Traditional Financial Institutions
The term "fintech" (financial technology) refers to any new and innovative technology that helps to facilitate or automate financial processes. This could include mobile banking, online payments, money transfers, investments and many other activities. While the term is often used globally, it has also been adapted across several regional areas, most notably the United States East Coast.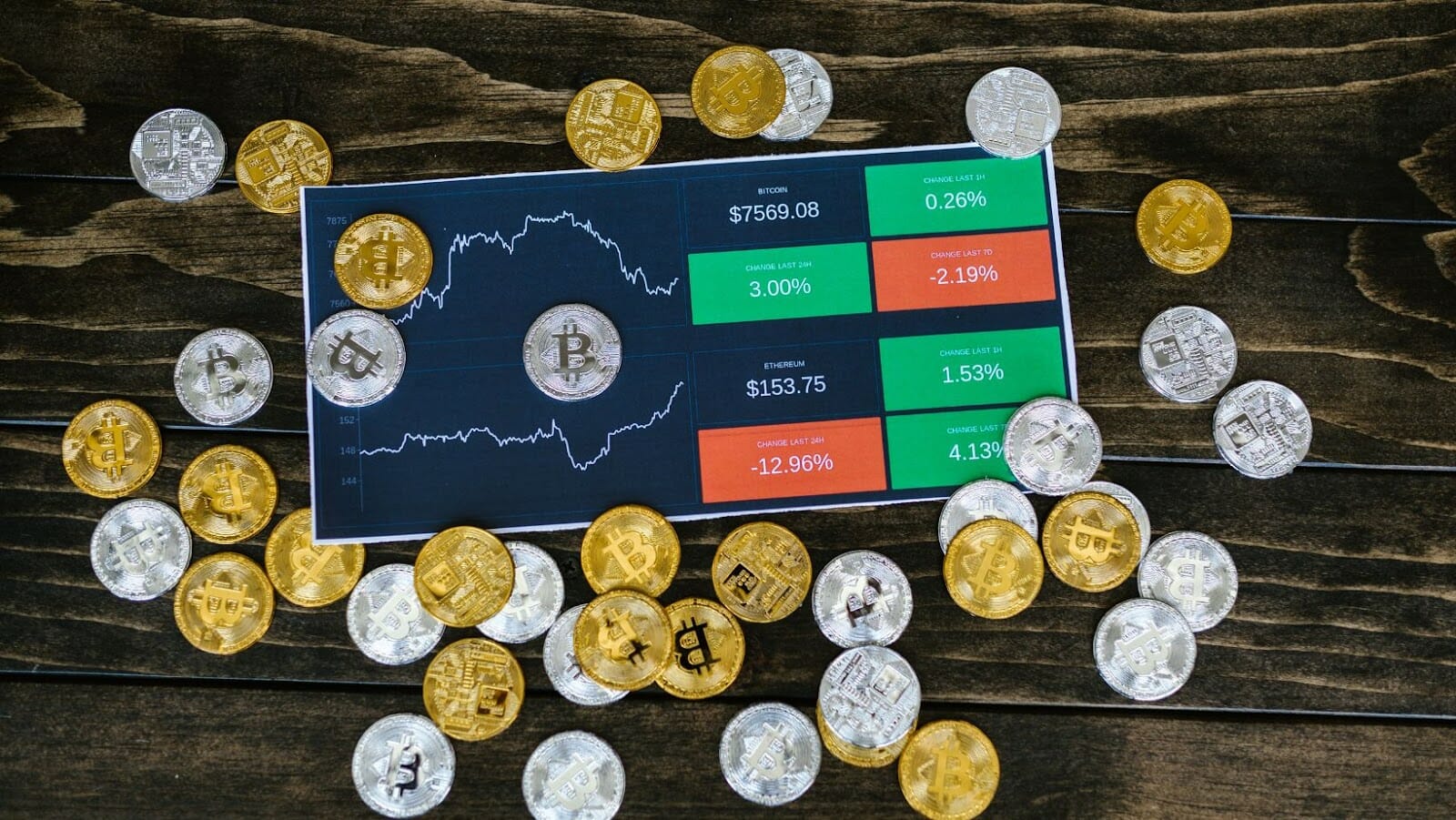 Fintech has had a major influence on traditional financial institutions on the East Coast in recent years, with many companies in this area embracing the new technologies and incorporating them into their existing business models. Fintech enables these companies to provide better customer services and increase efficiency through automation and streamlined processes.
One example is banks providing mobile banking apps that allow customers to do transactions such as deposits, transfers and bill payments from their smartphones instead of visiting a physical bank location. This benefits customers by offering convenience and quicker processing times for transactions than traditional methods may have provided.
Another example is digital currency exchanges like Coinbase, allowing investors to purchase different types of cryptocurrencies quickly and easily from wherever they are located. This provides investors with greater choice when it comes to investing in digital currencies than what was possible before with traditional methods such as stock markets or trading firms.
Fintech offers great potential for traditional financial institutions on the East Coast by allowing them to remain competitive in today's global marketplace while staying up-to-date with current innovations in tech-based finance solutions. In addition, it can help these companies better serve their customers while increasing speed of service delivery while achieving cost savings through automation and streamlined processes.
East coast finance meets west coast tech
As the East Coast technology hubs, particularly New York and Washington, become more closely integrated with the fintech sector, startups are increasingly turning to the region as a source of funding and technology. Many of these companies have developed cutting-edge solutions to current financial challenges—a dynamic that has spurred growth for fintech in the region over the past several years.
New startups such as Plaid and Credit Karma offer streamlined applications for individual users and enterprise operations. As a result, established financial services companies such as Goldman Sachs and Morgan Stanley have sought strategic partnerships with these fintechs to drive growth through innovative technologies. Furthermore, investors from venture capital firms looking for high-potential opportunities turn to the East Coast for new investments in emerging fintechs.
The recent emergence of marketplaces like ROI Rewards offers yet another platform attracting potential investors' attention. This online platform allows customers to easily find savings deals on various retailers across America, allowing users to gradually build their wealth over time with minimal effort. In addition, several other fintech products such as GnosisX Trading allow users to participate in advanced trading algorithms without any experience in finance or trading. Thanks to technological advances that make it possible for anybody to trade like a Wall Street professional, trading is no longer reserved solely for experienced traders—the possibilities have opened up exponentially now that anyone can access advanced tools without having any background expertise or investing capital into costly software platforms.
Finally, many startups are turning toward the blockchain technology revolutionised by Bitcoin and advocating traceability of transactions through public ledgers—presenting new opportunities from both an efficiency perspective and improved data security measures surrounding financial transactions on all levels (individuals/businesses/institutions).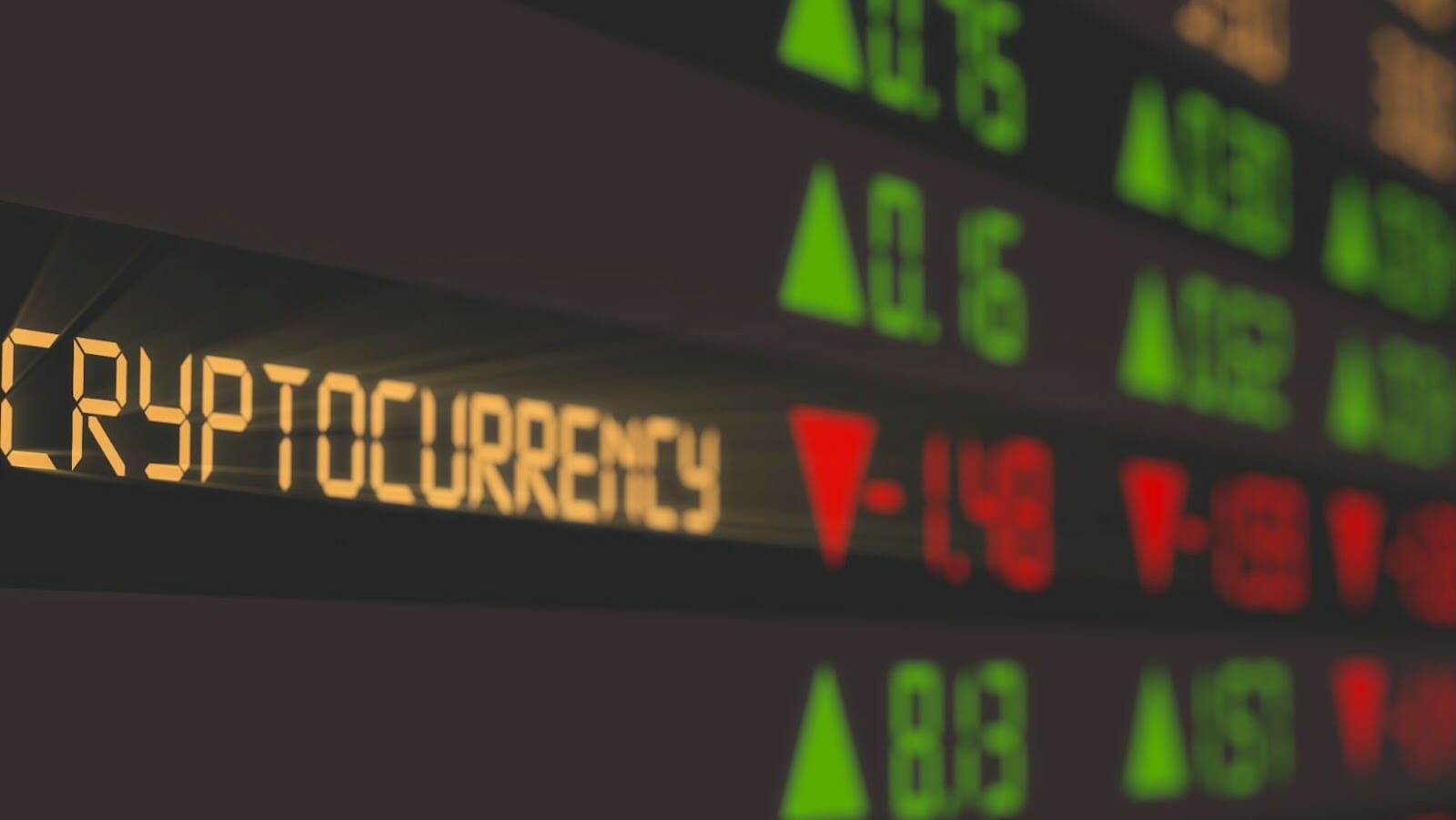 Regardless of whether you're looking into how blockchain works or how ROI Rewards helps reduce individual debt loads over time, there's never been more opportunity for those willing to explore how new fintech innovations are impacting the way we think about money on the East Coast.
Fintech and the West Coast
Fintech, or financial technology, is a rapidly growing industry that revolutionises how we think about our finances. On the West Coast, tech companies have begun to join forces with East Coast financial institutions to create innovative solutions for managing money. This fusion of east coast financial expertise and west coast tech savvy has opened opportunities for businesses and individuals.
In this article, we will explore the impact of fintech on the West Coast.
The Role of Silicon Valley in Fintech
Silicon Valley has long been a hub for technological innovation, and now it has its sights set on finance. Fintech, or financial technology, has become a hot topic recently as banks and investors search for new ways to use technology to make banking and investing easier, faster and more efficient. Silicon Valley is leading the way in this revolutionary shift.
As California's largest city, San Francisco houses most venture capital funding for start-ups. As a result, they are responsible for much of the investment into companies in fintech and other tech sectors. This influx of capital allows these companies to expand faster than ever before, including developing products like Apple Pay and Robo-advisors.
Silicon Valley is also home to some of the biggest names in tech including giants such as Microsoft, Google, Amazon, Facebook and Apple who all have large investments into Fintech startups as well as into developing their products related to personal banking and investing like ApplePay & Cash App (Stripe).
The rise of Silicon Valley based fintechs is creating waves throughout the industry. With quick and easy access to money through digital payments services such as Venmo or CashApp combined with services like Robo advisors from Wealthfront or Betterment which provide automated portfolio management combined with lower fees – traditional banks are being forced to come out with new products which will enable them stay competitive in an increasingly digital marketplace. Along with big data driving personalised recommendations from mobile banking apps such as Chime — we're seeing an explosion of opportunity for innovators within Fintech space on both a national and global scale due largely in part to Silicon Valley's growing influence within this sector.
The Impact of Fintech on the West Coast
The rise of fintech, or financial technology, has had a major impact on the West Coast of the United States. This technological sector is impacting how individuals and businesses think about and handle their finances, through startups offering new services such as mobile banking, online payments, and mobile investing.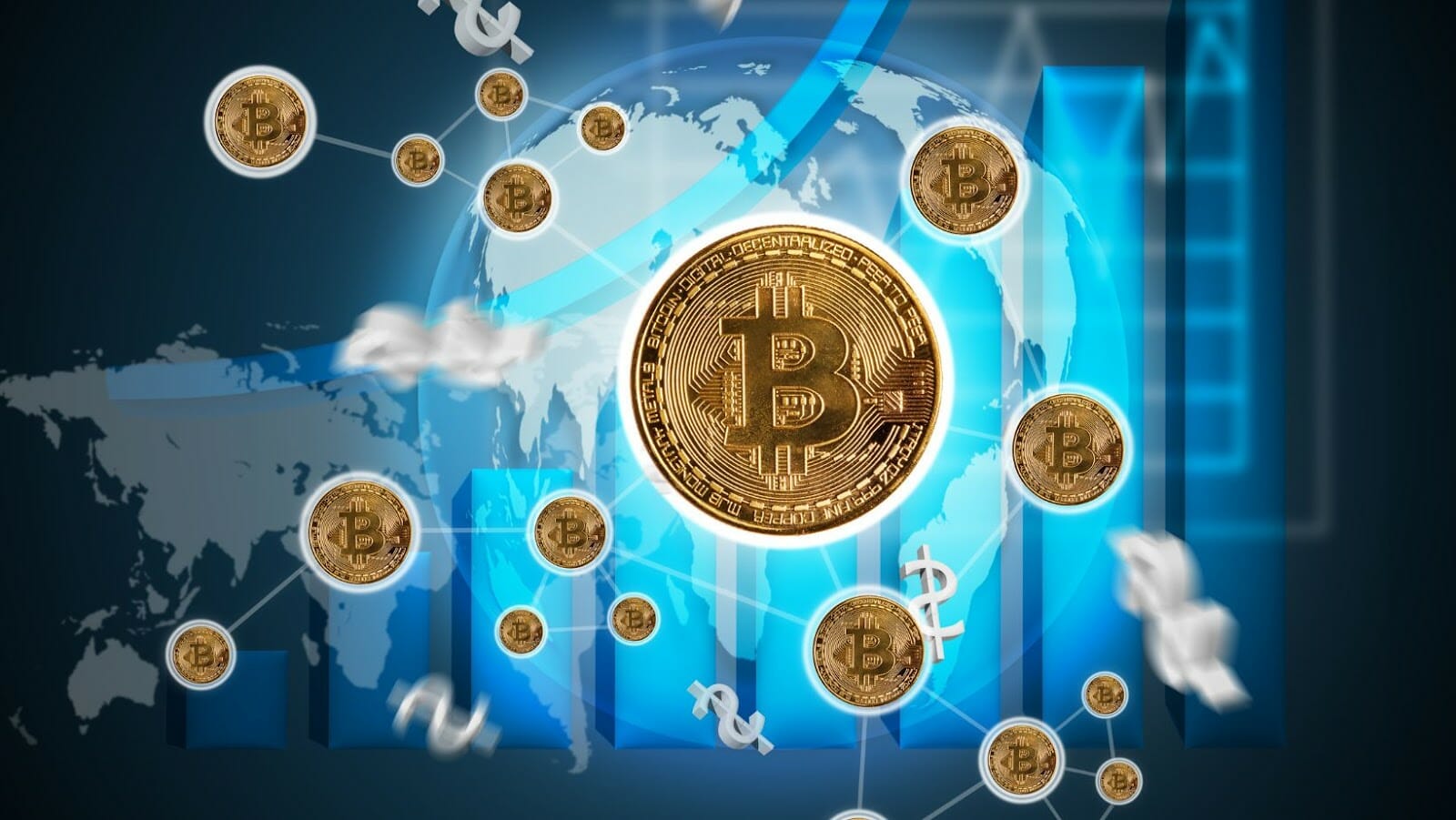 In addition to this tech-based disruption in the finance industry, more traditional institutions recognize the benefits of fintech and adjust accordingly. Some banking institutions have partnered with these smaller fintech companies to gain access to these advances in financial technologies. To stay competitive in this fast-paced field, many innovate financial products and services that effectively incorporate these new digital technologies.
Furthermore, venture capital investments for particularly successful fintechs have accelerated in recent years. For example, on the West Coast alone there have been record levels of venture capital invested into finance technology startups such as Robinhood (LA) and Acorns ( Irvine). The popularity of these investment apps is a testament to how much consumers' attitudes toward money management have changed with the use of modern digital applications.
Overall it is clear that fintech has substantially impacted how financial services are managed along the West Coast region. Fintech companies have ushered in an era where individuals can think differently about money management by providing sophisticated conveniences accessible anytime from any smartphone device; while banks have been quick to recognize these benefits by partnering up with these companies or reworking their existing systems with advanced digital technologies of their own making; all. At the same time, investors continue to pour more capital into meaningful projects demonstrating promise within this technological niche grand scheme.
tags = crypto market, crypto, google, accel, digital assets, falconx 50m tiger capitalbourgicointelegraph, falconx 50m capitalbourgicointelegraph