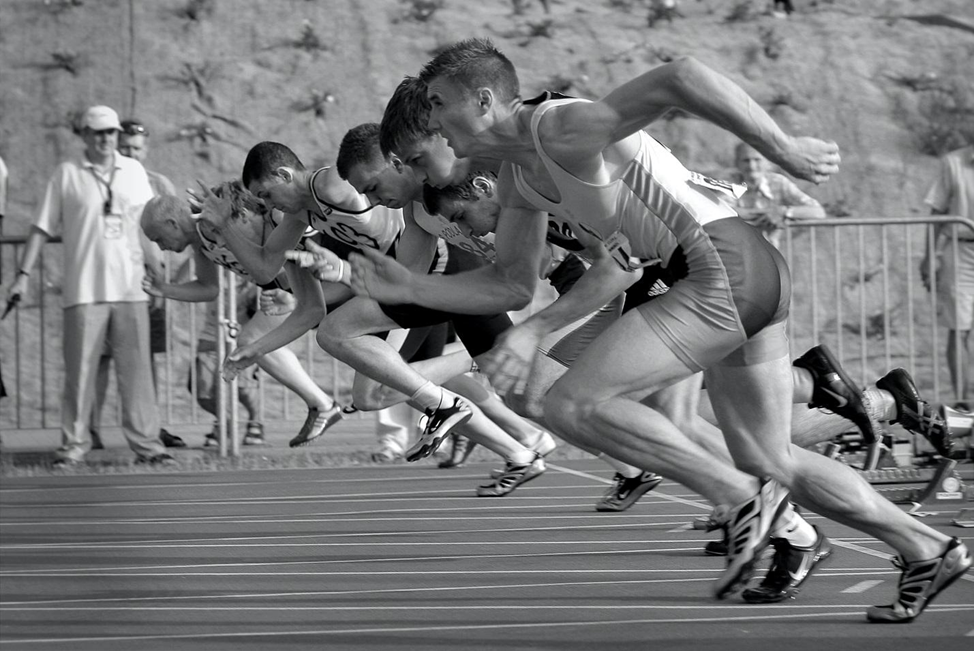 As the years go by, more and more LGBTQ+ athletes can come out without having to worry about the consequences. Paving the way for the LGBTQ+ youth, many older athletes have inspired others for decades and still continue to do so.
The truth is that it wasn't always easy for them, and still, many LGBTQ+ athletes face discrimination and difficulties in their careers. Despite that, many have chosen to proudly come out to the public and live their truths openly. Here are some important famous athletes that are members of the LGBTQ+ community.
1. Billie Jean King
Being one of the most famous athletes in professional tennis, Billie Jean King won 39 Gram Slam Titles between 1966 and 1975. She is also known for beating Bobby Riggs in the so-called "Battle of the Sexes" match that later made tennis history.
In 1981, Billie Jean was outed as a lesbian. This is something that unfortunately still happens in our day and time, just like it recently happened to actress Rebel Wilson and it completely violates a person's personal life and space. Because of the fear of damage to her career, her publicists told King to deny these claims.
Despite that, she decided to stick to her own truth and verify the claims, making her one of the earlier athletes who are gay. As she proudly said in an NBC News interview 44 years later: "I'm going to do it. I don't care. This is important to me to tell the truth. The one thing my mother always said, "To thine own self is true."
2. Michael Sam
When it comes to the NFL, being openly gay was not something that anyone had the courage to do until Michael Sam came out as gay in 2014. This act made history, as he was the first openly gay man to be drafted by the St. Louis Rams into the NFL.
Michael Sam came out during an interview he had with ESPN. Later this year, he had to say the following about his announcement during a press conference: "Since February and my big announcement, this has been a whole [a lot of] speculation of the first openly gay football player, but you know what? It's not about that. It's about playing football".

3. Nuno Costa
Nuno Costa is a Cross Fit Masters athlete and coach who has been a part of CrossFit since its very beginning. Gay Cross Fit athletes are pretty rare, and Nuno Costa paved the way as a gay man for Cross Fit to become more LGBTQ+ inclusive.
Costa has qualified along CrossFit Invictus four times and came 4th in the Men's 40-44 Division of 2019. To honor his strength and accomplishments as a past addict and openly gay man, a short Cross Fit documentary was created and shared in 2016.
4. Caitlyn Jenner
Nearly 40 years after winning a gold medal at the 1976 Olympics and setting a new world record, Caitlyn Jenner came out to the public as a transgender woman. While she and her family's fame kept her in the spotlight for many years to come, she never made her true identity public until 2015, when she decided to make her transition known.
In a 2018 interview with Variety, Jenner said that Cailyn has been living inside her all her life. She just never had the opportunity to let her be known, and she is still the very same person she has always been. Despite being a father figure to her children, she chose to live by her truth and has never been happier.

5. Megan Rapinoe
Megan Rapinoe is a famous US soccer player who is known for her career as a star player and captain of the US national soccer team. After their 2019 win in the FIFA Women's World Cup, her career skyrocketed. Rapinoe is currently engaged to her partner Sue Bird. If finding a romance like theirs is your dream in life, try Taimi to find yourself a true connection with someone new.
Rapinoe also became known for her support of LGBTQ and women's rights through a series of TV interviews, where she openly stated she was a gay woman. In a 2019 NBC interview, she had the following to say about women in sports:
"I think female athletes, in general, are at the forefront of every protest in general because we're gay, we're women, we're women of color, we're sort of everything all at one time,"
6. Johnny Weir
Johnny Weir is known for his career as a professional Olympic figure skater. His career started picking up after participating in the international field at the 2006 and 2010 Olympic Games. Following that, he appeared on many mainstream media channels and even hosted his own reality show called "Be Good Johnny Weir."
Weir came out as gay publicly in 2011 through the publication of his memoir. In 2018, he tweeted the following about his sexuality: "I wear my sexuality the same as I wear my sex or my skin color. It is something that simply is and something I was born into,"
Finding your identity in such a competitive field can be tough.
Coming out as a gay athlete can be very difficult for anyone to deal with, as it is considered something that can impact your career in the long run. Many have denied allegations and chosen to live a secret life until their career has solidified and allowed them to reach their fullest potential. The possibility that a young athlete could lose everything they have worked so hard for can be devastating, especially when it's over something they simply can't control.
Thankfully, things are changing in our day and time, and as more and more athletes decide to openly embrace their LGBTQ+ identities, they pave the way for a better future. They are allowing younger LGBTQ athletes to have a great role model to look up to and show them that being you is what's most important. Talent and honesty go together, and staying true to who you are will help you build the career you always dreamt of.