Poker is a fascinating card game that requires a unique combination of both skill and strategy, along with a large sprinkling of good fortune from Lady Luck. It doesn't matter whether you're playing with friends online or within the walls of a physical casino; the choice to master the game of poker can bring immense excitement alongside the potential for some lucrative monetary rewards.
If you're a new poker player who is looking to improve your game, you're in the right place. Here are some of the top tips that will help you not only navigate the tables confidently but also help you to increase your chances of successfully winning the pot.
Start at Low-Stakes Games
When you start playing poker as a beginner, it's a good choice to only play at poker tables that provide low entry bet as well as low-stake wins. This allows you to gain the necessary experience within the game, as well as gives you a chance to practice your skills without risking any large amounts of money.
When playing lower-stakes games, you'll also find that the players around you are also less experienced, and as you learn together, this can help work to your advantage as you master the basics of the game, including bluffing, tells, and when to fold.
Discover the Rules and Card Ranks
Before you can become good at anything, it makes sense to first learn the main rules of the game. As you start to familiarize yourself with the nuances of gameplay and which kind of hands rank well, you'll get more confident as you are dealt cards.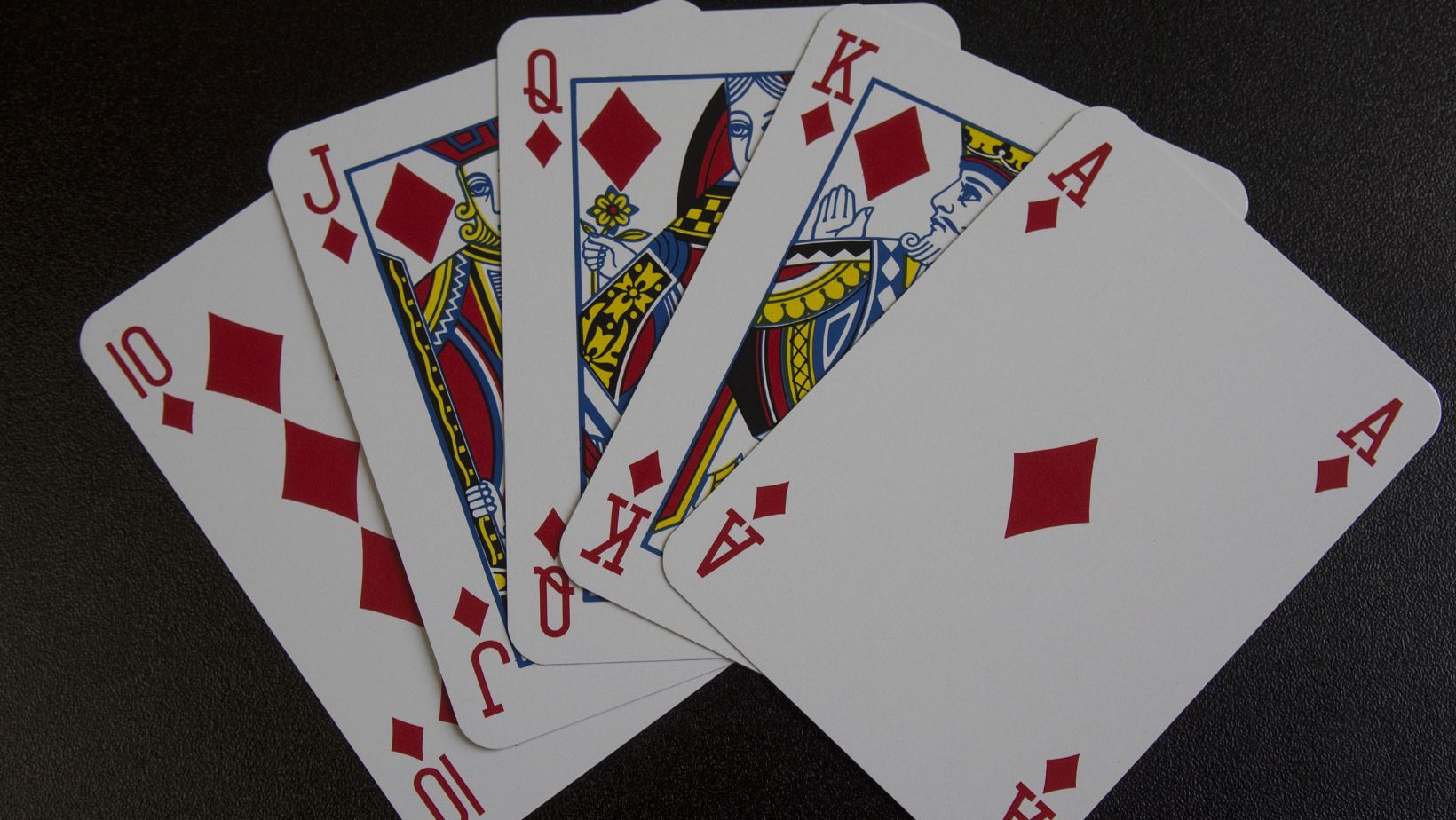 Being able to see at once the best hierarchy of hands, such as the high-ranking royal flush right down to the lower straights, you'll be able to make far better and more informed decisions as your gameplay progresses. While it may seem arduous at first, taking the time to study the various hand combinations and their respective values can only stand you in good stead as the game progresses.
Bluffing
Bluffing is an important skill to master early on in your poker games. However, it should only be used sparingly and after great strategic thought. This is because you need to first ascertain what kind of styles your fellow poker players are employing. By observing how your opponents are playing and what their tells are, you can find the right opportunity to bluff about the cards you have or the hand you're going to play. When bluffing, it's important to keep your body language and tone of voice, as well as eye contact, consistent with the story you're telling.
Practice Makes Perfect
Every new game will be exciting to start with, which is where practicing patience comes in. You need to avoid trying to bluff, fill the pot, and call too early, as you're still learning the ropes. You, instead, need to practice patience and learn which hands are worth folding over and which are worth waiting for premium hands instead.
If you choose to play every hand, you can unintentionally receive more losses than wins. This is where the art of discipline comes in, as you wait for strong card hands to come to you. This allows you the chance to increase your winning odds while minimizing your potential losses.
Poker Table Positions Pay
While paying attention to poker positions may not be on your radar early on in the game, as you gain confidence, you definitely need to start studying this. The place at which you sit in poker plays a crucial role since it shows which players will act before and after you. One of the best positions to sit at when playing poker is a late playing position, as it allows you to play a wider range of card hands, and you'll have time to decide which ones will work best for you.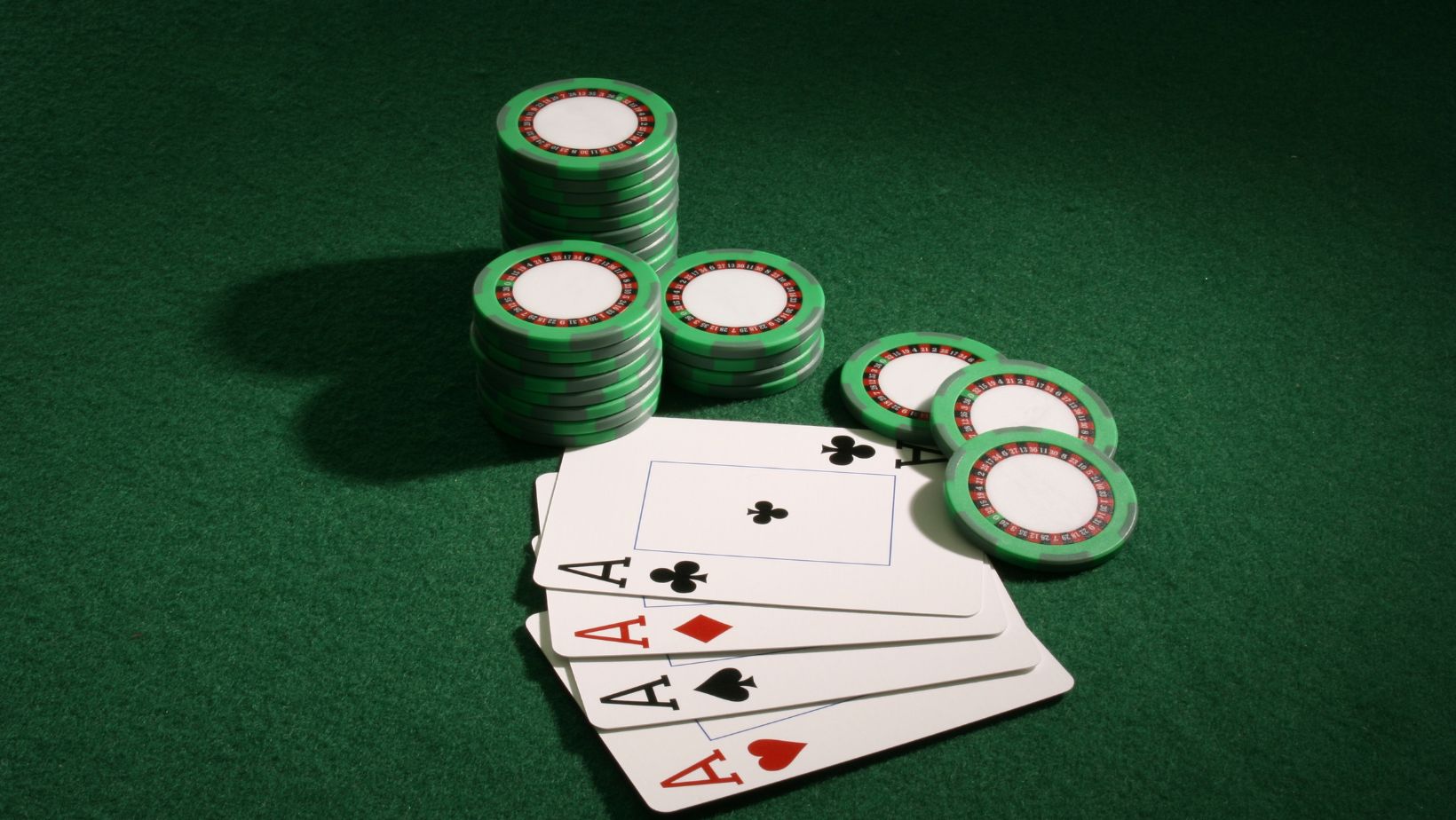 However, early playing positions can benefit you as you'll have a greater chance to wait and play the premium hands as they are dealt. Whichever of the positions you choose, either an early playing position or a late playing one, it's best to have made that decision after weighing up the pros and cons of what the seat offers to players.
Impulse Control
Poker is a good game for teaching emotional impulse control. As you play, you can go from experiencing cresting highs to crashing lows within the span of a hand. This emotional rollercoaster can make the game a very intense experience, and while this is good, it's wise to practice checking your emotions and leaving them at the door, so to speak.
This allows you to focus on the physical game aspects, and you're less likely to make a rash decision if you're playing poker from a strategic place, and not an emotional and impulsive one.
Managing Your Bankroll
Playing poker will teach you early on how to manage your bankroll successfully, whether you're playing online at Grand Rush, in a land-based casino, or in a poker room. This is due to the fact that it's a crucial skill to master. If you play all in too often, you'll sit out far more hands than you play since your chances of winning become marginalized. However, if you bet strategically and carefully, your bankroll will go far further than you may have initially expected it to. This is done by setting aside a specific amount of money for your poker games and not adding to it if you're on a losing streak. This minimizes the emotional aspect of wanting to bet wildly or larger to keep the game going. Instead, by allocating a set amount to it, you'll be able to find poker games that fit your budget and that you are able to enjoy playing without adding any kind of financial distress to the situation.
Poker is a game that can bring you great wins and disappointing losses, but it is a game of enjoyment for all. The skills you master, the lessons you learn, the friends you make, and the camaraderie that you experience with fellow players are often a greater prize than just winning your hand. By practicing the game often, you will increase your skill range, and this, in turn, will help to up your winning chances.