Sports betting is growing very fast. There are more and more gambling operators in the field. Sportsbooks are thinking of new ways to get more customers. The move to digital has helped this growth. It lets people use betting platforms easily from home. But this big growth in betting is not random because of the strategies sportsbooks are using to get new customers.
Growth of the Betting Market
The online betting market in the United States is currently on an exponential growth trajectory. It is expected to reach a projected revenue of US$7.62 billion in 2023. Moreover, the market is predicted to show an impressive annual growth rate (CAGR) of 17.32% from 2023 to 2027, leading to a projected market volume of US$14.44 billion by 2027.
This impressive growth is being driven, in part, by a surge in online user engagement, with the number of users expected to reach 49.26 million by 2027. The average revenue per user (ARPU) is projected to be US$244.90.
In a global context, the most revenue in this sector will be generated in Australia, estimated at US$8,827.00 million in 2023. However, Canada is leading in user penetration, with a projected rate of 42.1%.
Importance of Customer Acquisition in the Betting Industry
The betting industry is highly competitive. Therefore, getting more clients is very important for success. The number of users is set to increase, and it is expected to go from 9.2% in 2023 to 14.3% in 2027. This is a great chance for platforms to get more customers.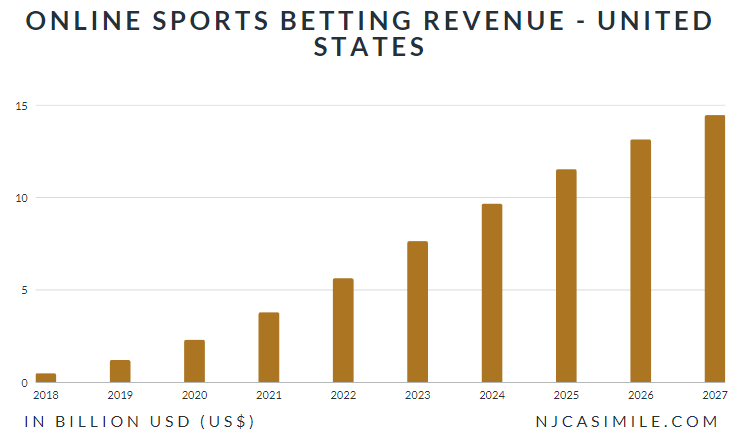 Sportsbooks must use strategies to attract new users. They also need to keep their existing users, which is important to make the most of this growing market. Getting and keeping people helps increase revenue. It also makes a brand stronger in the market.
Strategies Implemented by Sportsbooks to Attract New Customers
Sports betting marketing deploys various strategies to attract new clients and maintain the loyalty of existing ones. These include offering attractive bonuses, leveraging partnerships with sports leagues and teams, diversifying betting offerings, and providing comprehensive betting education and guides for beginners.
Offering attractive bonuses and promotions
Attracting customers involves providing attractive bonuses and promotions. For example, bet365, an online betting giant, has boosted its new customer offers in the thriving New Jersey sports betting market. According to the NJ Division of Gaming Enforcement (NJDGE), sportsbook revenue surged 125.6% year-on-year in December 2020, nearly reaching $1 billion for the month.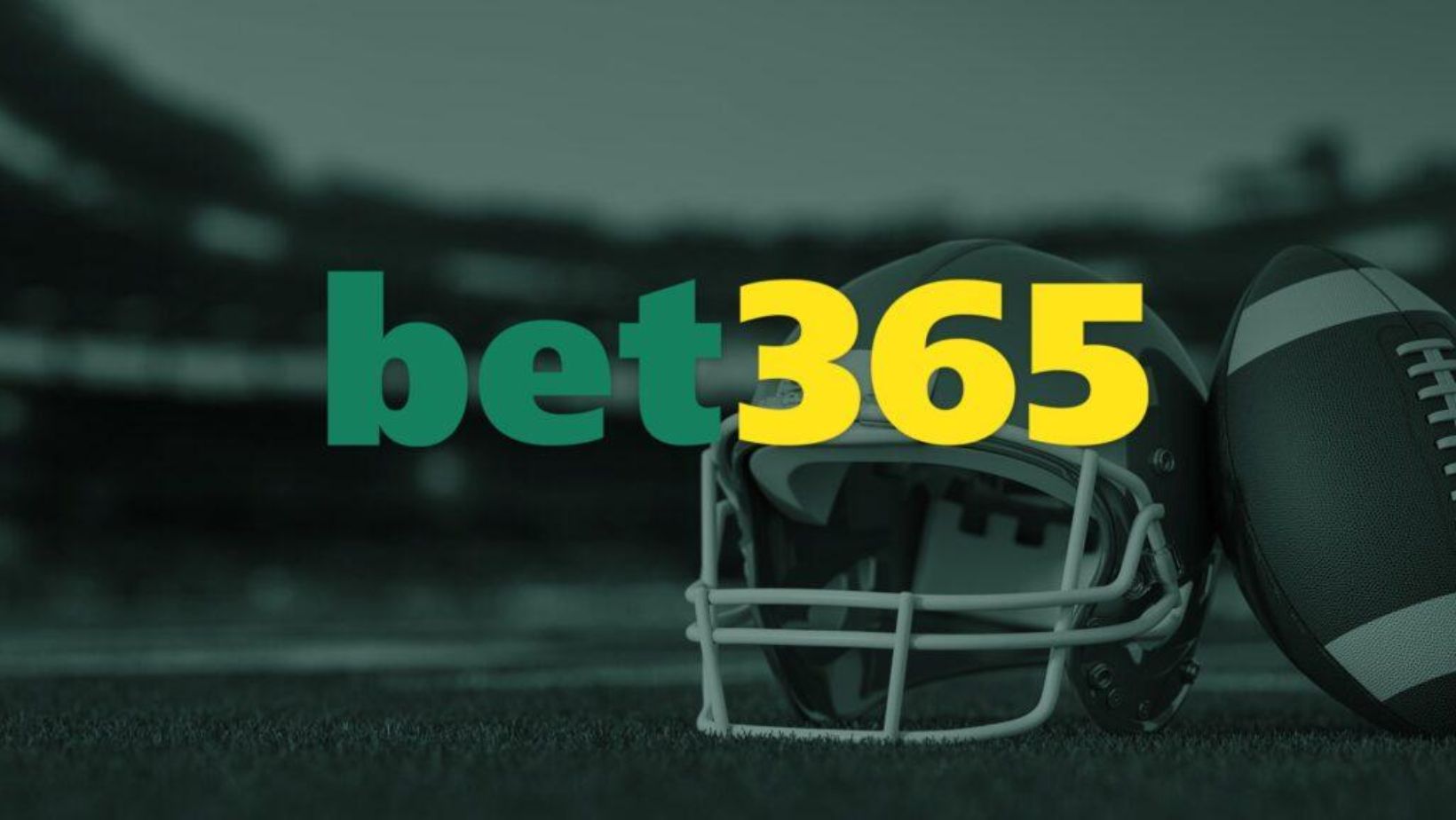 In response to this booming market, bet365 has increased its opening account offers for sports and casino customers. Newbies receive a 100% bonus of up to $100 in bet credits. Now, the new offer has been increased five-fold, providing a 100% bonus of up to $500 in bet credits. According to NJCasimile.com review, this improved offer will make bet365 more competitive and boost affiliates' confidence in promoting the brand for New Jersey players. Moreover, such a competent approach allows you to attract newcomers and give benefits to regular users.
Leveraging partnerships with sports leagues and teams
Sportsbooks are creating partnerships with sports leagues and teams to increase visibility and credibility. Such partnerships involve team jersey advertising, branded stands at sports venues, or even collaborative online betting platforms in some cases.
The Betting Partnership Tracker notes that partnerships with sportsbooks have become a major new revenue source for professional sports teams and leagues across the United States. This includes the MLB, NBA, NFL, NHL, and PGA Tour.
Sportsbooks are keen to reach a broad fan base when entering new states. They see local sports teams as an effective way to connect with many potential gamblers. This has led to an increase in sportsbook partnerships. It is particularly evident with teams like the Philadelphia Eagles, the New Jersey Devils, and the Boston Red Sox. These teams have capitalized on their location in states with many sports bettors.
Diversifying Betting Offerings: The Power of Prop Bets and Entertainment Wagers
Sportsbooks aim to attract a wider customer base by diversifying their betting offerings. They provide betting options covering various sports, events, and specific in-game occurrences. This lets people bet on what they know and love, increasing their likelihood of placing a bet.
An interesting example of diversification is the rise of prop bets around major events like the Super Bowl. Prop bets, or proposition bets, are wagers made on specific events or individual player performances during a game. These are unusual or funny, adding fun to the betting process. For example, bettors wager on different aspects of the Super Bowl. This includes who will win the MVP award, the outcome of the coin toss, the last player or team to score, and even how the game's last play will end.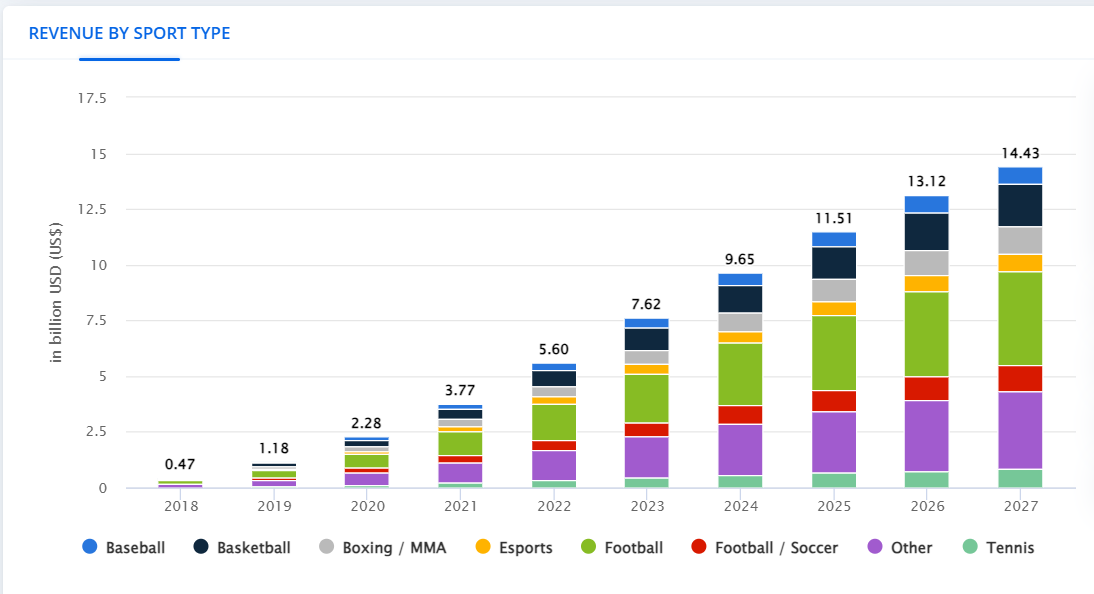 Some sportsbooks have taken prop betting further by offering bets on unusual events. These include whether an offensive lineman will be invited to Disney World or the number of a player's assisted tackles. You can even bet on the color of the Gatorade used in the "Gatorade Bath" given to the winning coach. These types of bets add a fun twist to betting and attract a wider range of players.
On the other hand, sportsbooks are also exploring the world of entertainment, with bets available on events like the Oscars. Sportsbooks like DraftKings offer odds on various categories such as Best Picture, Best Director, and leading Actor and Actress awards. This expansion into entertainment betting allows sportsbooks to attract movie lovers and pop culture fans, expanding their customer base beyond traditional sports fans.
By continuously diversifying their offerings and venturing into unconventional betting markets, sportsbooks keep their existing customers interested and attract new ones. This drives growth in the rapidly growing sports betting industry.
Providing Comprehensive Betting Education and Guides for Beginners
Sportsbooks find it crucial to provide comprehensive betting education and guides for beginners. These resources help explain the betting process. They allow newcomers to understand different bet types, how to read odds, and how to use sportsbooks.
Comprehensive guides typically start with the basics of legal sports betting. They explain that betting involves placing bets on an outcome and making money if that outcome occurs. They also explain other bet types and how transform you betting experience. These include point spreads, which involve betting on a team to win or lose by certain points, and parlays, which combine multiple outcomes into a single bet.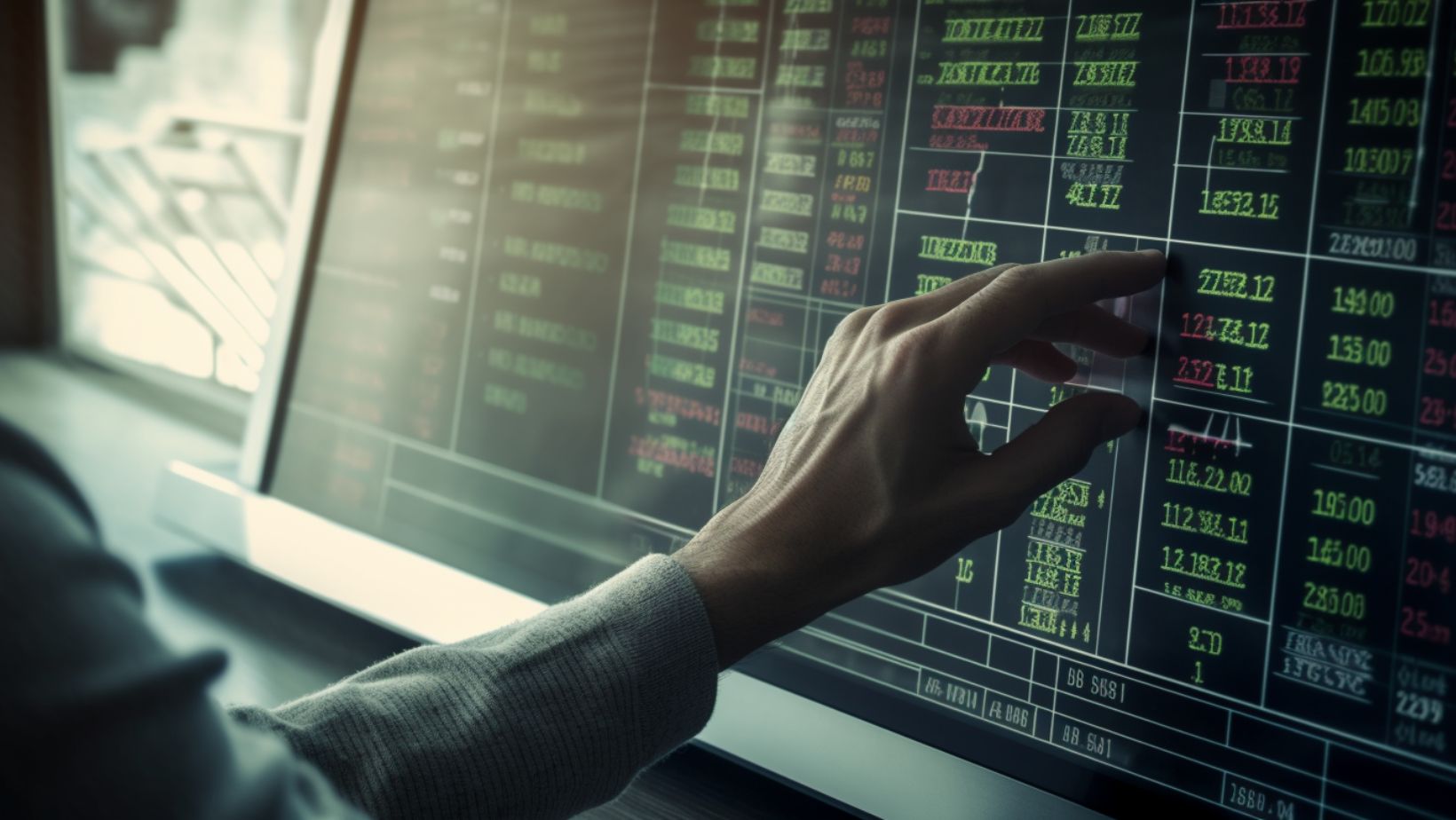 These guides also cover more advanced topics. There are futures, which are bets on events that will happen in the future. They also include props, bets on specific events, or player performances within a game. The guides also explain how to understand and read the odds. They clarify that odds with a "-" symbol indicate how much a bettor needs to wager to win $100. Conversely, odds with a "+" symbol show how much a bettor may win if they wager $100.
In addition to explaining these basics, comprehensive guides give practical advice on using sports gambling apps. The apps offer step-by-step instructions and videos for beginners, helping users navigate there. They also explain how to place a bet and outline the process for cashing out winnings.
By providing these educational resources, sportsbooks attract newbies and increase their chances of keeping them. As beginners become more comfortable and proficient with betting, they're more likely to keep betting. This leads to a more engaged and active customer base.
Conclusion
The growth of the online betting market is due to strategies used by sportsbooks. These strategies help to get newcomers. Some of them include offering attractive bonuses and a variety of betting options. They provide betting education for beginners and partner with sports teams and leagues.
They can also keep their existing customers. The growth seen in the US, Australia, and Canada shows how well these strategies work. As the industry grows, sportsbooks will keep refining these strategies. This will help them continue their strong growth.