By the end of 2021, the blockchain-game NFT market had become exceptionally popular. Axie Infinity was one of the largest beneficiaries, accounting for nearly two-thirds of all transactions. This impressive accomplishment is a testament to the vision and dedication behind the Axie Infinity project.
In this article, we'll explore the potential of the project and the NFT market in general, to understand what the future holds.
Overview of Axie Infinity
Axie Infinity is a digital collectible game that combines the worlds of blockchain, gaming and digital creatures, dubbed Axis. A major component of Axie Infinity is what's known as an NFT (Non-Fungible Token), which is essentially a unique code that's linked to ownership on the blockchain. This token is typically linked to cryptographically secure transaction data, making ownership and proof of purchase traceable to an individual or group.
Much like other blockchain networks, Axie Infinity uses Ethereum's public ledger system to store each NFT in an encrypted file, allowing anyone to view a history of who bought what item (or in this case, who "captured" which creature). In addition, transactions are peer-to-peer and parties can trade or buy items with cryptocurrency or fiat money.
The game's primary focus is collecting and breeding digital creatures called "Axis." Players can purchase new Axis from the marketplace or select from preloaded options. Players will then use these Axis to battle against others and improve their skills with experience points (XP) awarded after each win. XP can level up the player's characteristics such as speed, power and damage resistance.
Apart from battling, players can also breed their unique Axis by combining two existing specimens to create offspring with new abilities and power levels. Through different combinations of parent characteristics paired with varying traits based upon luck and randomness, players can eventually create rarer forms of Axies with higher values than those found in the market.
Overview of the NFT Market
Non-fungible tokens (NFTs) are unique digital assets, which are probably rare and one of a kind. Nevertheless, NFTs have become increasingly popular as they allow individuals to own digital assets such as artwork, music or digital collectibles. The introduction of the Ethereum blockchain was a major driving force in this market and the rise of NFTs can be traced directly to Ethereum's smart contracts platform.
The main characteristics that differentiate NFTs from traditional tokens is their uniqueness—a single token can represent ownership of an individual asset. In contrast, traditional tokens are all identical copies of the same asset. This makes it possible for a single user to own something that no one else can ever own and that no one else can buy, sell or trade. For example, with Axie Infinity players can purchase individual NFTs – called Axies – each with its special characteristics and background story.
The global NFT market has grown exponentially in recent years as more creators join the space and investors look to reap profits from both potential appreciation in their collectibles' values and from buying and selling activities on platforms like OpenSea amongst others where you can trade your tokens for Ethereum or even other tokens like Bitcoin (BTC). With more start-ups entering this field, it's estimated that 2020 will be a pivotal year for the success of this space—one that could rival the 2017 ICO Boom!
Axie Infinity accounted for nearly two-thirds of blockchain-game NFT transactions in 2021
Axie Infinity has had a significant impact on the NFT market in 2021. The blockchain-game accounted for nearly two-thirds of the transactions on the market. This has caused the NFT market to surge and has opened up new possibilities for gamers and investors.
This article will examine how Axie Infinity has impacted the NFT market and what the future could hold.
Market Share
Axie Infinity's rapid success has made it a driving force in the burgeoning NFT market. Since its introduction in May of 2018, the game has seen massive growth across most major platforms and is now ranked among the top Ethereum dapps in active wallets and transactions. This meteoric rise has positioned Axie Infinity as a major influencer on the NFT market, creating buzz around asset ownership, trading and digital collectibles.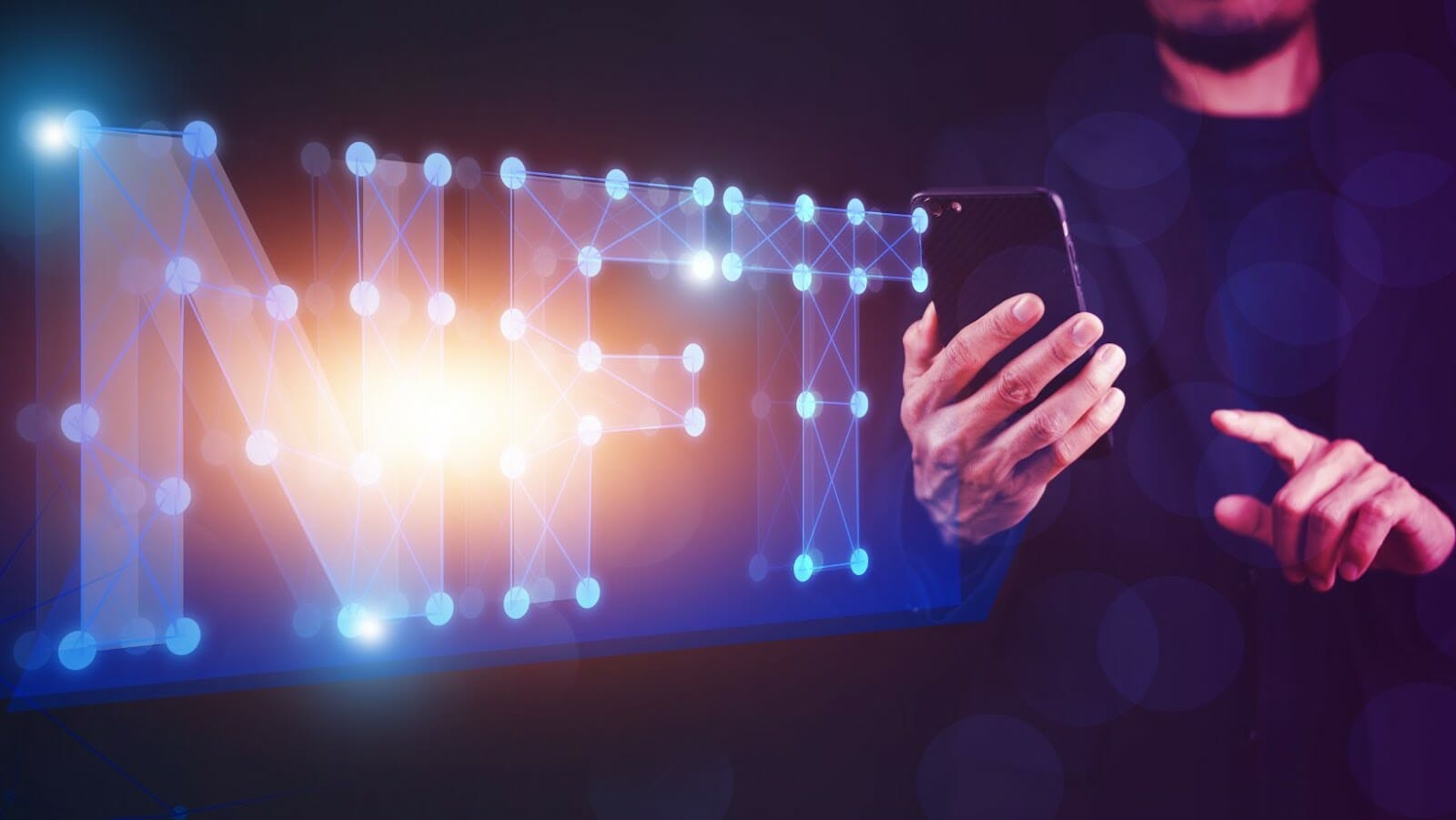 Today, Axie Infinity is one of the leading options for Ethereum-based digital assets, boasting more than 15,000 active users each day. The game's total wallet count currently sits at over 140,000—more than any other Ethereum dapp—with daily transactions totaling USD 2 million or higher on average . With its many other features , Axie Infinity has become a go-to platform for trading virtual cats and other NFTs.
With increasing demand for this type of asset ownership , Axie Infinity will likely remain a prominent player within the overall crypto ecosystem and could even lead to increased mainstream adoption .
Popularity of Axie Infinity
Axie Infinity is a blockchain-based virtual pet game that has seen an incredible surge in popularity since its launch in December 2018. In the past two years, the game has grown from around 700 users to over 40,000, becoming one of the most popular decentralised games.
The success of Axie Infinity has had a tremendous impact on the Non-Fungible Token (NFT) market, and many other NFT projects have been leveraging similar innovations to carve their place within this vibrant space.
Axie Infinity utilises its native cryptocurrency, Axie Shards (AXS), as in-game currency. Players battle and breed their digital pets and use these shards to shop for new parts, cosmetic items, and resources. A passionate community of collectors is forming as players purchase various gaming assets with fiat currency or cryptocurrency such as Ethereum (ETH). Additionally, the vibrant trading market allows players to buy and sell rare digital versions of their pet combinations on virtual auctions. This flipping creates further incentives for gamers who are looking to make a profit by buying low cost assets and selling them at higher prices once they become valuable or rare.
Moreover, it portrays certain benefits that go beyond simply playing the game by offering long-term ownership over scarce non-fungible assets that hold a certain amount of value based on what buyers are willing to pay for them at any given time. As more people learn about Axie Infinity scarcity models and profit potentials, it will be interesting to see what kind of advancements arise from this growing concept during 2021 and beyond.
Impact on the NFT Market
The impact from Axie Infinity's success on the NFT market is considerable. The success of this game has significantly increased the recognition and value of all Non-Fungible Tokens (NFTs). In addition, the game has helped popularise, grow, and develop the NFT market with its variety of collectibles and its strong community of players.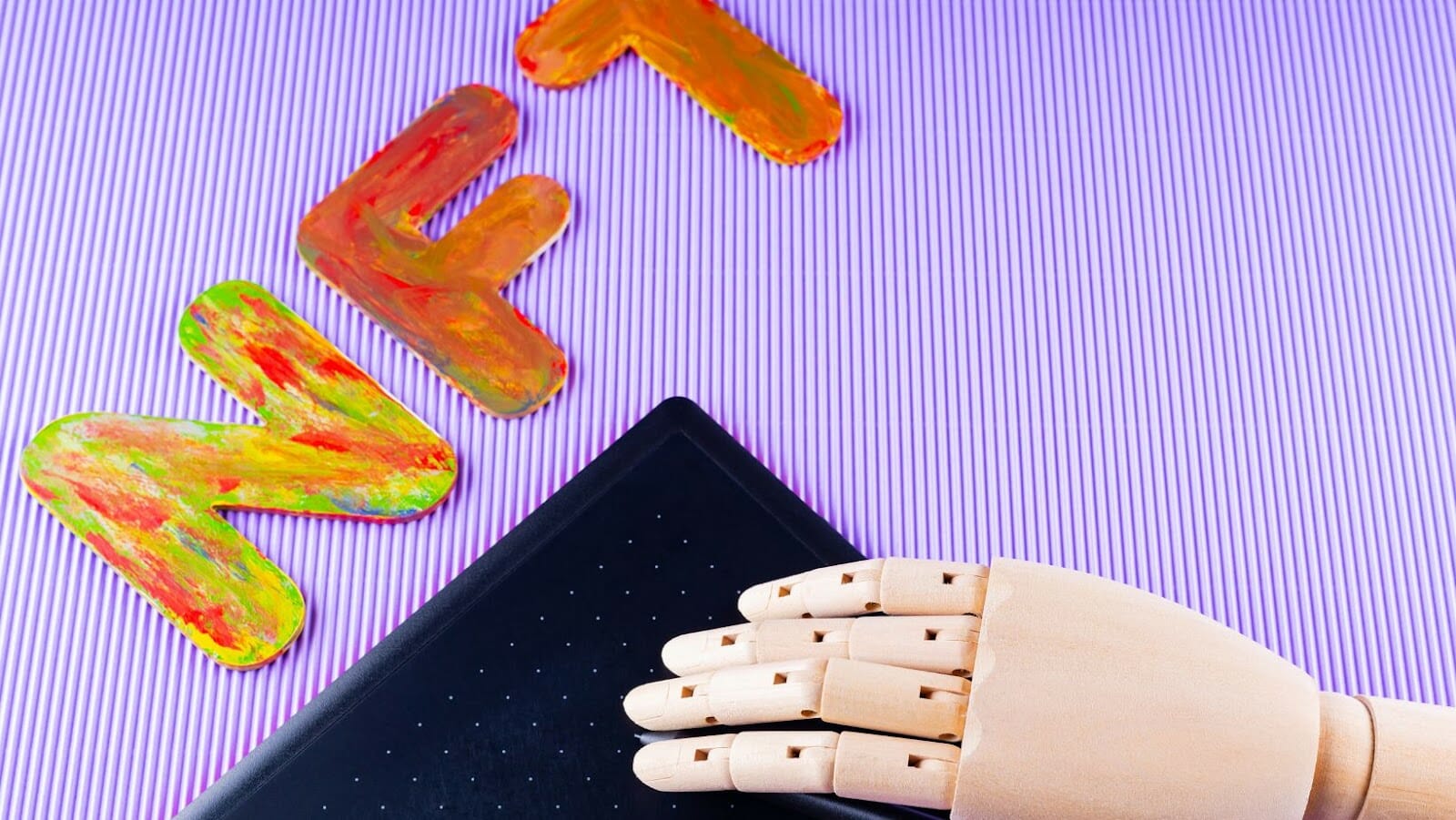 Axie Infinity's marketplace offers a wide array of tokenized assets created by talented creators who continually expand on battle-ready and environmental characters in a vibrant digital world. Players can purchase these assets to play battles or they may elect to "axie land" their assets into lands utilising smart contracts. This ensures guaranteed ownership in a secure environment.
As more players and developers create games that use collectible tokens, like Axie Infinity, and companies continue to invest in blockchain-based projects, we expect continued growth within the NFT market. Additionally, with increasing investments throughout 2019 it is expected that 2020 will be an even bigger year for Non-Fungible Tokens as more business cases emerge unlocking further opportunities for developers and entrepreneurs alike.
Future of Axie Infinity and the NFT Market
The blockchain game Axie Infinity has seen an unprecedented growth in 2021, accounting for nearly two-thirds of blockchain-game NFT transactions. According to DappRadar, Axie Infinity had the most active users in the blockchain-game industry, surpassing CryptoKitties. With this growth, the future looks promising for Axie Infinity and the NFT market.
Let's take a look at some of the trends that suggest a bright future for this technology.
Potential Growth
The potential growth for Axie Infinity and the NFT market is incredibly promising. Axie Infinity is uniquely positioned to capitalise on emerging technologies like blockchain and DeFi, which are gaining more traction as they mature. The game has already had unprecedented success with over 300,000 players worldwide, and the game can continue to take advantage of new technologies to grow even further.
In terms of the NFT market, its growth potential is just as exciting. A thriving non-fungible token market could provide innovative solutions to many traditional business problems and create new opportunities for developers who explore these different use cases.
Axie Infinity and the NFT market will be integral parts of the greater blockchain ecosystem. Blockchain technology provides a secure digital space where unique assets can be created, shared, exchanged and tracked easily across worldwide networks. This allows people to have trustless access to certain items or experiences that may not have been possible otherwise due to geographic or technical limitations.
Furthermore, Axie Infinity benefits from being part of a larger gaming world where players are willing to invest in games that offer an engaging experience with high-quality graphics and sound design—all things Axie Infinity does well! As long as these qualities remain at its core, there is reason for optimism about Axie Infinite's future in gaming circles and as an NFT platform.
Challenges Facing Axie Infinity
The metaverse and Non Fungible Tokens (NFTs) sparked a revolution in gaming, however there are many challenges facing Axie Infinity and the NFT market. One of the biggest challenges is scalability, as the technology is still relatively new and there are technological limitations that can prevent certain NFTs from interacting with others. Furthermore, many in-game items have been counter-traded on third party sites for real currency resulting in reduced user spending for in game purchases. Additionally, due to the volatile nature of crypto markets overall, prospects for NFTs depend largely on the success of blockchain platforms such as Ethereum.
Another challenge facing Axie Infinity and the NFT market is acquisition costs. Payments made with cryptocurrencies can sometimes be quite high due to the fluctuating digital currency rates, while fees associated with blockchain transactions can also prove to be an issue. Moreover, there have been numerous cases of digital asset fraud related to NFTs which has caused consumers to lose confidence in digital asset markets as a whole.
Lastly, despite growing acceptance by gaming companies and developers, regulatory uncertainty casts a long shadow over digital currencies when implementing NFT solutions. It remains unclear how different countries will react to these initiatives, which could create an atmosphere of doubt going forward. Furthermore, as more firms decide whether or not they want to adopt blockchain technology into their operational processes, uncertainties may continue lingering until regulations become more clear-cut and transparent globally.
Future of the NFT Market
Non-Fungible Tokens (NFT) have become a rapidly growing asset class in recent years, with the value of digital collectibles skyrocketing. NFTs are tokens on the blockchain that cannot be replicated or traded, making them an attractive option for secure asset storage and exchange.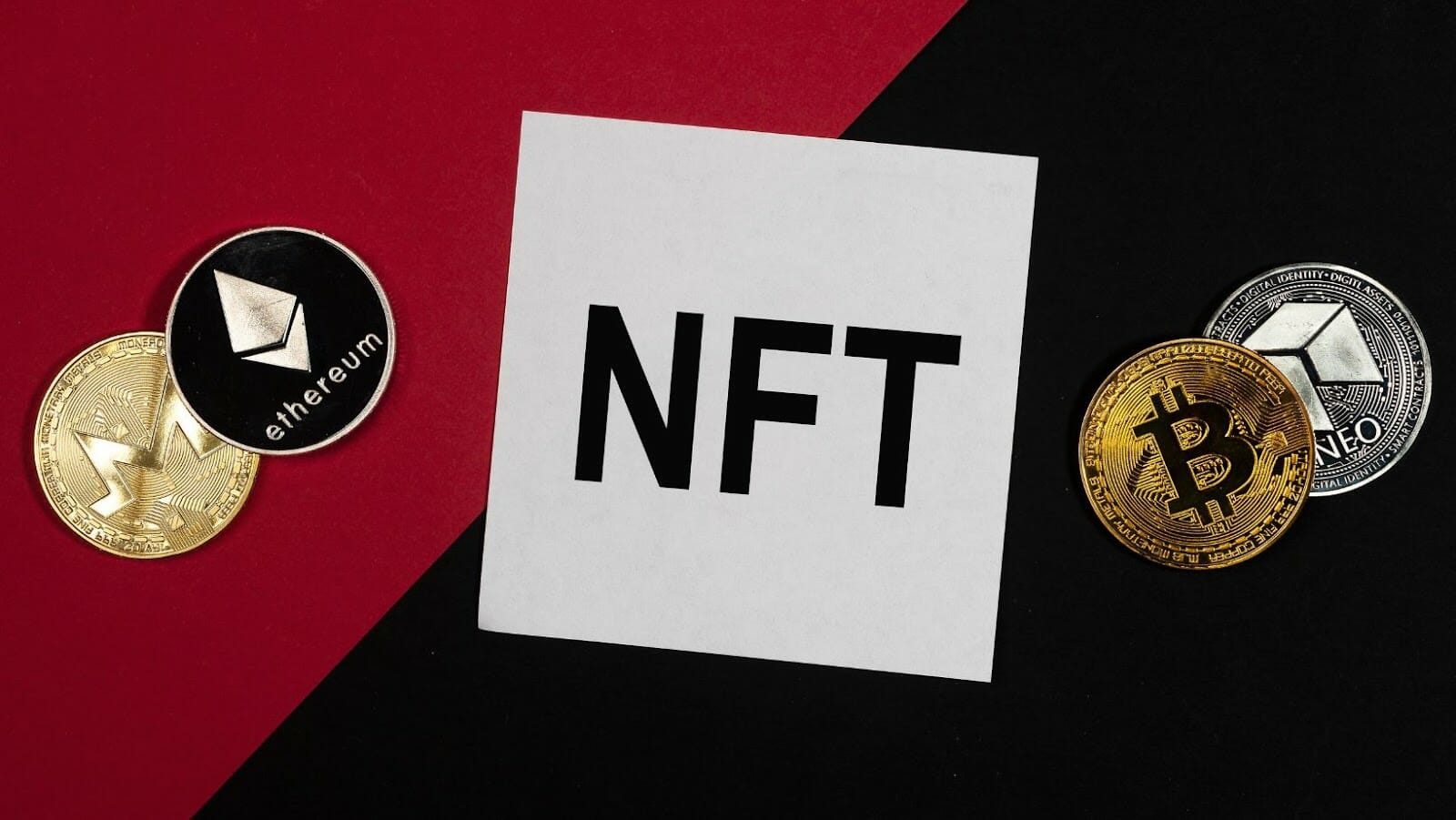 The NFT market is driven by ever-evolving technologies, such as blockchain, allowing it to offer financial incentives and digital ownership rights on the internet. This has brought significant attention to many platforms specialising in NFTs, including Axie Infinity. Axie Infinity is a game based around cute cartoon pets called Axies that gamers can purchase through purchasing NFTs on Ethereum blockchain and then compete with them within the game.
As for what lies ahead for Axie Infinity and the overall NFT market? With more companies entering into this space and new technology enabling groundbreaking ways to create unique digital assets, likely, demand for this type of asset will only continue to grow from here on out. Additionally, with major corporations diving into space – such as Rare Art Labs partnering up with Christie's – it's easy to see why people are so bullish on Axie Infinity and the entire non-fungible token world.
We look forward to seeing how these trends play out over time and where they ultimately take us regarding financial security, gaming experiences and digital art collecting opportunities!
tags = Axie Infinity, Axie, blockchain-game, NFT, NBA Top Shot, nonfungible axie 242msuncointelegraph nft nba top