Are you an avid sports photographer? Are you looking for tips and tricks to capture the perfect shot of your favorite sports? If so, then this blog is for you! If you share your photos on social networks it will be useful to know more about photo editing apps for Instagram. Go to Skylum`s blog to read this article.
In this blog, we will cover everything you need to know about sports photography, from camera settings to types of shots. So grab your camera and get ready to learn – it's time to start taking incredible sporting photos!
Set Up Your Camera
When taking sports photos, you need to set up your camera for success. Before the game begins, double-check all of your settings and determine what is best for the type of sports photography that you are doing. For example, if you are shooting a fast-moving event like a football or soccer match, then you should use a mode that has a faster shutter speed so you can capture the movement and action. If you are shooting in low light situations, then try to increase your ISO but be aware that it might add some digital noise to your images. Also, make sure that the autofocus of your camera is set up correctly and that it is focusing on the right area.
Regardless of what sport you are taking photos of, it is important to choose the right lens. Wide angle lenses such as a 16-35mm lens can provide great coverage, but if you want more precise images, then longer lenses such as a 70-200mm might be better. Remember, there will always be cases where different lenses are better suited for different types of shots, so it is important to have multiple options available when shooting sports photography.
Finally, make sure to bring plenty of memory cards and batteries with you so that you don't miss out on any great moments during these events!
Be Aware of the Terrain
Whether you're shooting a football game or a marathon, it's important to be aware of the terrain so that you can choose the best location for taking your pictures. Will there be hills and curves in the course? Is the field flat or inclined? Are there obstacles to working around, such as tents, benches, or fences? Knowing what kind of terrain you will have to work with ensures that you can shoot with stability and pick a spot that will give you clear shots without obstructions.
Additionally, where do all of the athletes pass by your view twice or more times? Knowing this will help you capture more action in your photography!
Lenses
When it comes to sports photography, the lenses you select can make or break your shots. High-quality lenses are essential for getting the perfect shot and enable you to get closer to the action. These allow you to have more control and detail, resulting in sharp images that really capture the moment. Selecting a lens should be based on both your budget and the types of events you plan on shooting.
Wide-angle lenses cover a wide field of view when shooting indoors or outdoors. Wide-angle lenses are best for capturing scenery, events, and teams all in one frame. The downside to this type of lens is that it will cause some distortion due to its curved field of view. This can be lessened by using a lens hood or cropping your shots afterward.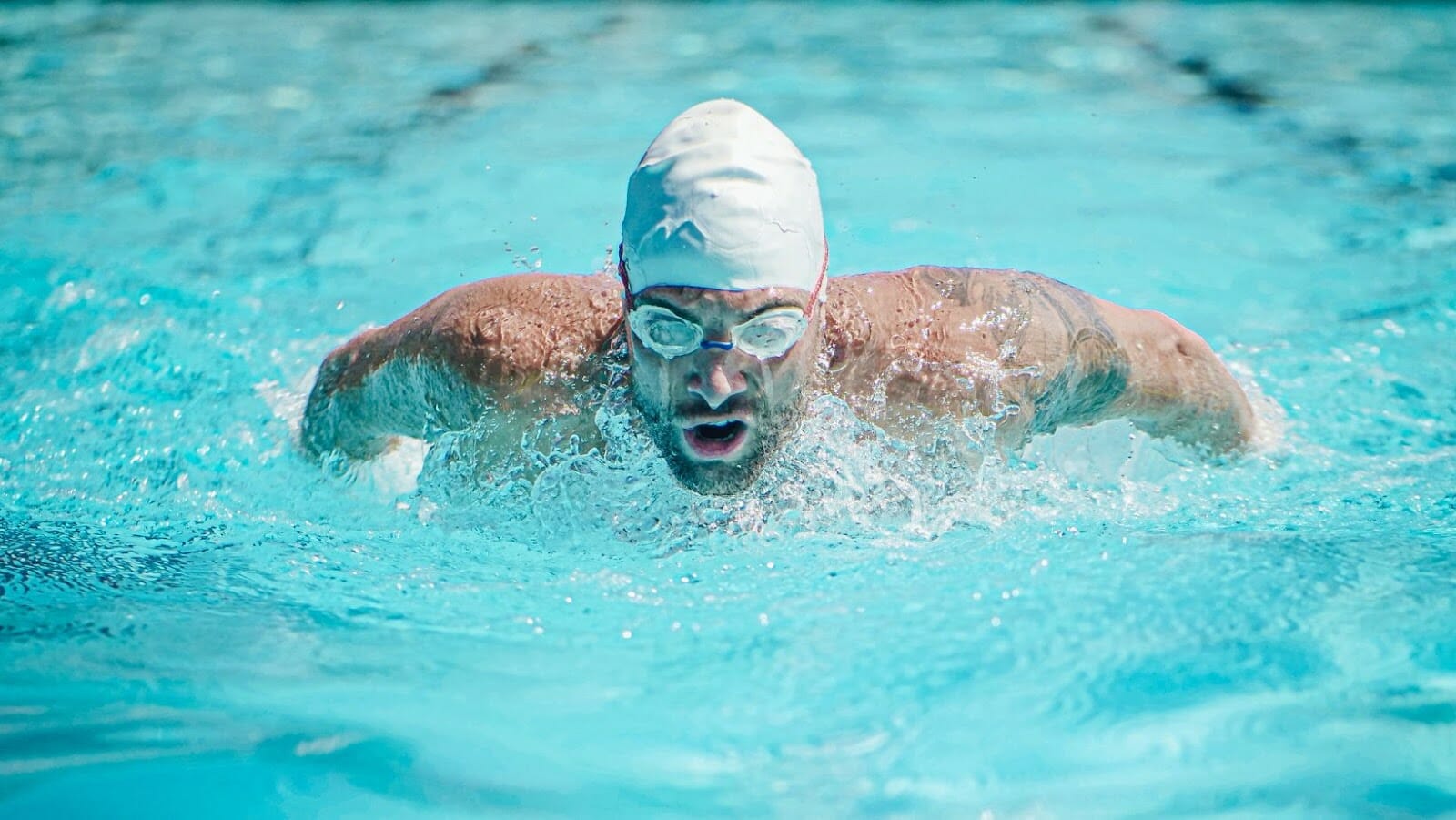 Telephoto lenses provide powerful magnification in longer distances, making them perfect for wildlife photography, sports events, and other activities where you want to capture detailed closeup shots. Telephoto lenses also tend to provide good background blur (bokeh), which can help draw attention away from clutter while emphasizing the excitement on the field or court. Since telephoto lenses are larger than their wide-angle counterparts, they allow more light into each shot resulting in higher resolution captures, particularly when shooting at night or under low light conditions. Depending on what type of camera body you use, telephoto lenses may require a tripod bracket for added stability during long exposure shots such as concerts or fireworks displays. Finally, some Nikon cameras allow mounts for zoom teleconverters which extend focal lengths 27-300mm without sacrificing image quality, meaning less time changing out equipment settings between locations at large sporting venues such as football stadiums.
Take Photos of the Main Events
The action of a sports event is the main draw for many photographers. Capturing that moment when the player takes off, dives into the ground, or pulls off a trick shot is what every sports photographer aspires to achieve. For this reason, it's often worthwhile to prepare in advance by researching key moments in each game, practice, or match that you attend. Knowing which players and teams often come through strong at key points can help you make sure you capture those special shots without missing the majority of the competition.
When attending large events such as championships or tournaments, have an idea of which specific moments will be decisive or exciting for each match. If possible, scout out spots that will give you a good angle to shoot from, and plan out your positioning so that you don't miss any important parts of the game. Depending on your equipment and available space, try shooting from various heights and angles, much like portrait photography – these can add an edge to your shots when they are reviewed after publishing them online.
Excellent preparation, such as scouting and anticipatory planning before taking photos of any sporting event, will help guarantee great shots!
Take a Risk
Sports photography is all about telling a story and capturing the action, so being willing to take risks can be essential for getting great shots. It's important to be brave and try something different from time to time, as the results can often be spectacular.
One way of taking risks in sports photography is by moving close to the action: getting low for ground shots or searching for angles that will give a unique perspective. If you can capture fantastic moments from these positions, it will add a dynamic element to your photos. Taking risks doesn't always have to mean being physically close; it could also involve experimenting with advanced techniques such as slow shutter speeds and panning shots. Trying different settings on your camera – within reason, of course – can add another dimension to your pictures.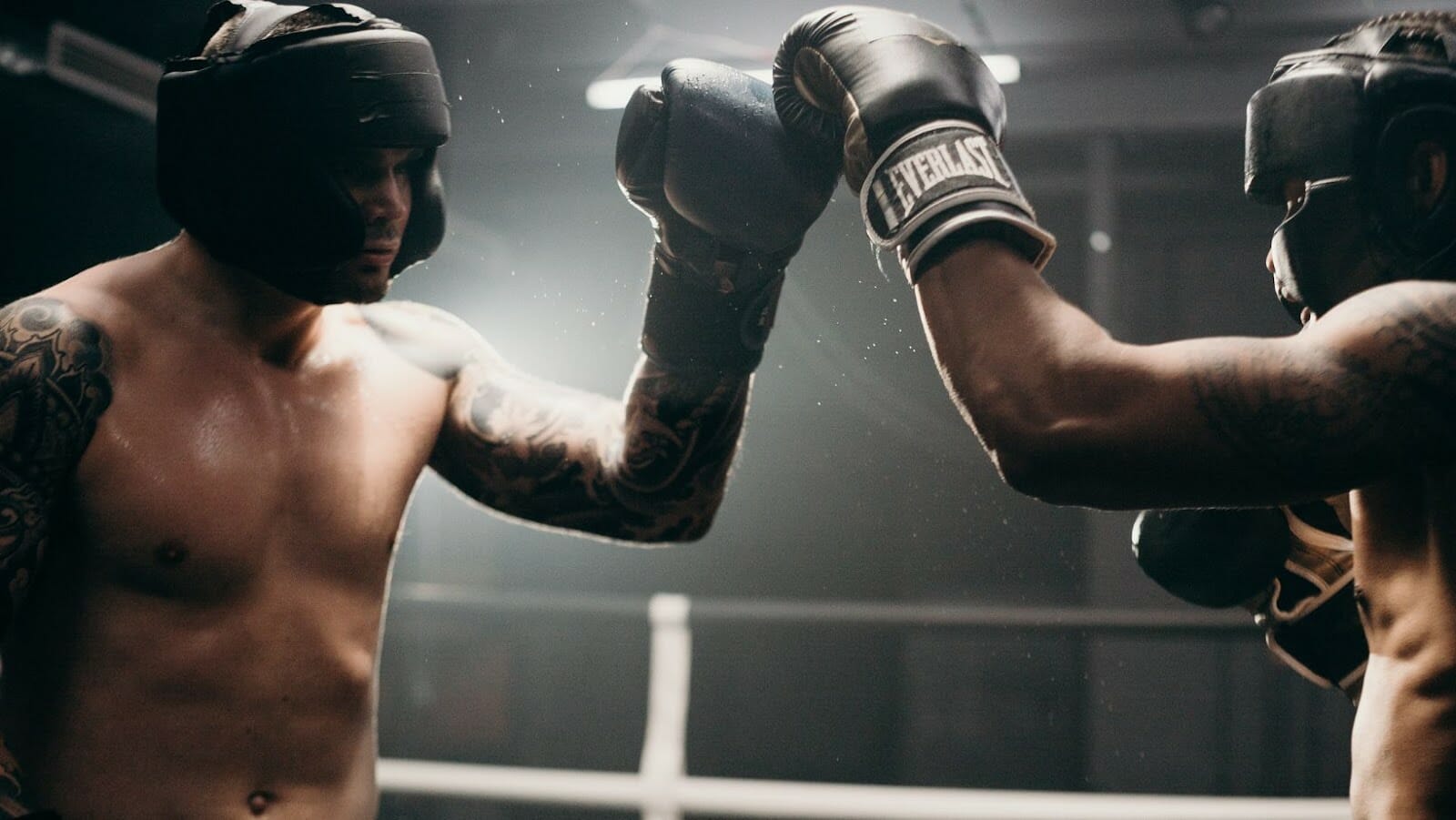 When composing images, don't just rely on shooting standard compositions; think outside the box and try something creative. This could include abstract details or unusual crops that create an unexpected perspective on the scene in front of you. If you don't take any risks, then it is likely that your pictures will look very similar: at times like this, it pays off if you are brave enough to get creative and make something different happen!
Watch the Focus of the Photo
When it comes to sports photography, the focus of the photo is essential. A blurry image with a slightly off focus can make an otherwise stunning photograph look inferior and detract from the overall effect. It's important to be familiar with your camera's manual controls so you can easily adjust the focus quickly as the action progresses. Additionally, you should track and anticipate movement so you can position yourself as close to the action as possible.
Standard autofocus lenses are usually sufficient for most sports where there is some kind of movement, but if you plan on shooting fast-moving events like motorsports or horse racing, a telephoto lens with a large maximum aperture and fast focusing speeds are best. These lenses are designed to capture images in fast-changing light conditions and long-distance shots.
For extreme closeups, such as photographing an individual player or athlete in great detail, macro lenses are recommended. Macro lenses have very high magnification capabilities (at least 1:1) and allow for incredibly close details to be captured without losing focus quality. They also offer special features like greater depth of field control which makes them great for capturing action shots with clear distinction and better color accuracy.
Focus Modes
Focus modes play an important role in sports photography and must be used appropriately. The autofocus options of your camera are usually determined by the type of lens you are using, with most modern lenses offering three focus modes: single, continuous, and automatic.
Single Focus Mode (AF-S): In Single Focus mode, you select a focus point, and your camera will lock focus on that point when you press the shutter button halfway. Depending on the complexity of your composition, this mode can be appropriate for general sports or action photography or for any scene where there is minimal movement.
Continuous Focus Mode (AF-C): Continuous Focus mode may be more appropriate when shooting fast movements that require more refocusing as the subject moves across your frame. This setting instructs the camera to continuously look for any change in focus as long as you keep pressing down your shutter button halfway. Continuous focus is best used when allowing some creative blur into images to add a more dynamic action effect while keeping the main elements in sharp focus.
Automatic Focus Mode (AFC): Automatic Focus mode is an automatic setting that allows your camera to choose which one of a set of possible focusing points it should use at any given time during a shot, depending on complex algorithms related to object detection. It's best used with smaller systems like mirrorless, wherein cameras might not have enough manual control nor the ability to do continuous focusing effectively as DSLRs can due to size constraints.
Limited Time
When shooting sports photography, it is important to consider the limited amount of time available. The burst of athleticism, concentration, and emotion that embodies all levels of sports must be captured in short windows of opportunity, often within seconds. As a result of this time limitation, the photographer needs to remain focused and be prepared for unexpected moments.
To make the most out of a sporting event, you should approach it with a plan by preparing in advance and knowing your location as well as understanding the sport taking place.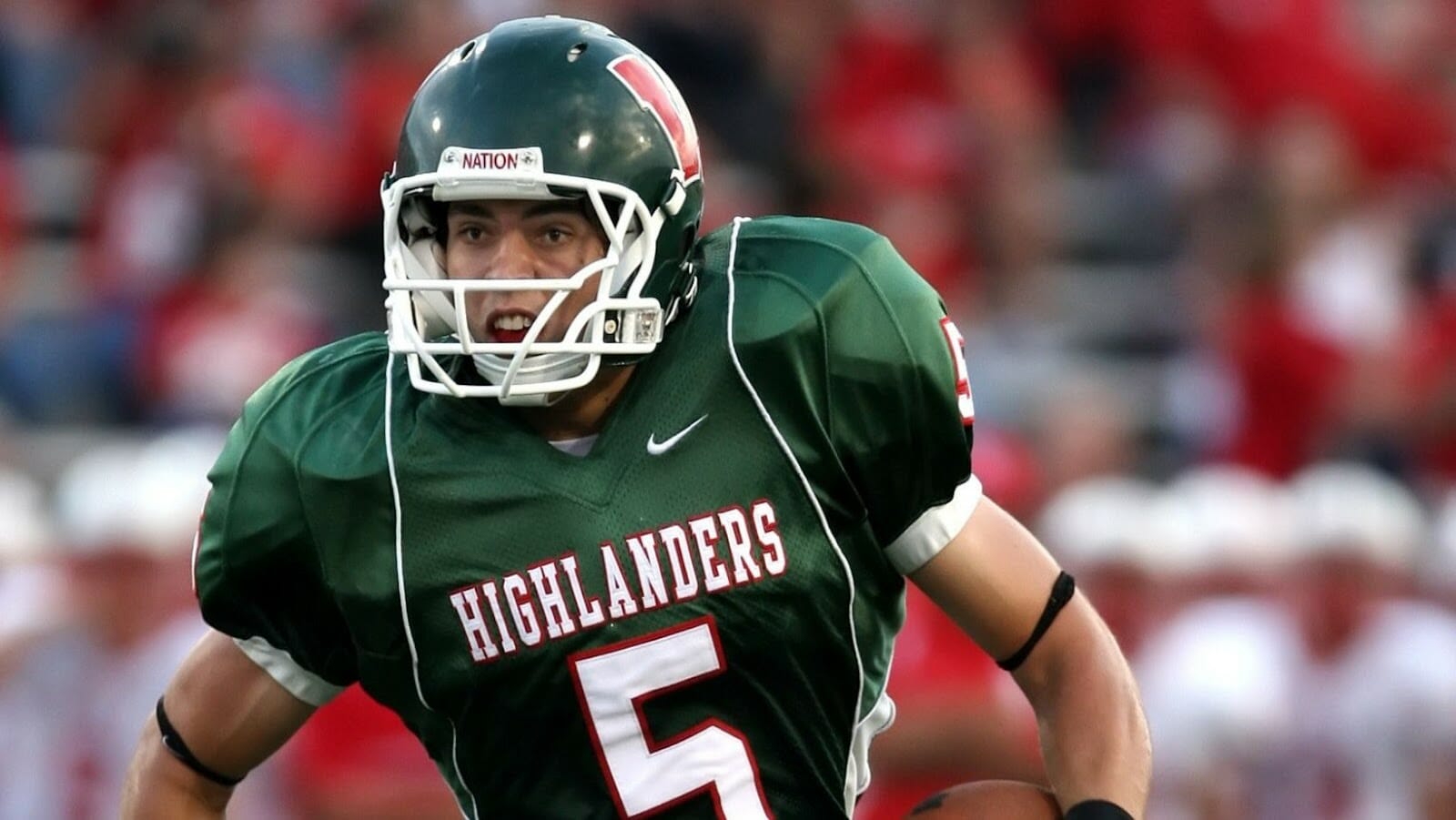 The creative options available when photographing sports are always changing due to variables such as action speed, lighting conditions, and modifications over consecutive events. It's best to always have some ideas in mind when attending a competition, but occasionally unique opportunities will arise that can elevate your photography skills beyond set expectations.
When dealing with limited time at sporting events, you certainly need to stay organized and have quick reflexes when capturing images; however, preparation and practice are also essential when attempting to improve your results immediately, regardless of the situation or environment.
As an aspiring photographer, don't forget to invest in yourself by practicing techniques such as camera handling or quick reviews, as well as studying examples from professionals before attending any events that require rapid thinking and anticipation skills.
One Last Tip
As you take your own sports photographs, remember to review the basics of good photography – bright lighting, stabilizing the camera, proper focus, and sharpness. When using the right technique with patience and practice and getting creative with angles and compositions, great photos will start to become more frequent.
Furthermore, try different lenses and camera settings to improve the quality of your shots, as well as experiment with different post-processing techniques. Also, keep in mind that editing can be a great way to give character to a photo or enhance the expressions or emotions in an athlete's face, so don't hesitate to go through this process too. With consistency and skill, you will soon have stunning sports photos!
Closing Thoughts
As a photographer, sports capture some of the most exciting moments in action. Capturing the intensity, speed, and emotion of the moment requires technical skill and artistry.
Whether you want to create poignant portraits or dynamic sports images, there's something for everyone in this field. By taking the time to practice capturing motion and understanding your equipment, you can create stunning photos that document the intensity of sports.
Before covering a sporting event, read up on local rules and regulations – consider longer lenses for added range – and become familiar with participants so you can capture unique moments with clarity and confidence. Don't forget to double-check relevant laws around usage rights as well as safety guidelines when photographing athletes in action to help ensure your work is legal, protected, and professional but, most importantly, enjoyable for all involved!