This NFL season has been a particularly exciting, and it's set to get even wilder with the Super Wild Card Weekend creeping up. It promises to be an eventful period, but the teams involved are dealing with multiple injuries, as is typical for this campaign stage.
Added to the injury factor is the COVID-19 bother, and several players are set to miss the action as a result.
Below is an outlook ahead of the games.
Raiders vs. Bengals
The Vegas Raiders have some concerns over their defensive line, with starting nose tackle Jonathan Hawkins missing practice due to his back and knee injuries. Darius Philon would have been the one to step in, but he was placed on the injury report after suffering a knee injury in Sunday's clash with the Los Angeles Chargers.
Meanwhile, the Cincinnati Bengals didn't have anyone miss practice. The likes of Joe Burrow, Quinton Spain, Hakeem Adeniji, and others have been dealing with injuries, but they were all full participants. 
Patriots vs. Bills
Both teams had full squads at practice on Tuesday. The New England Patriots had Damien Harris, Christian Barmore, Dont'a Hightower, Isaiah Wynn, Kyle Duggar, and others train in a limited fashion, but they should all be available.
Saturday night, a new season begins.

This is how we got here. pic.twitter.com/deEmVm1CLp

— New England Patriots (@Patriots) January 14, 2022
The Buffalo Bills only had Emmanuel Sanders and Efe Obada on the IR, but they participated fully.
Eagles vs. Buccaneers
The teams' prime running backs are the major concerns. Philly's Miles Sanders was limited in practice this week but is expected to be available for the game while the Bucs' Leonard Fournette is also activated. 
Fletcher Cox, Lane Johnson, Jason Kelce, and Josh Sweat did not participate in the Eagles training this week. In addition, the Bucs missed Cyril Grayson, Ronald Jones, and Anthony Nelson.
There's more on Fournette below.
49ers vs. Cowboys
Trent Williams' elbow injury is the main concern for San Francisco, but it's reported that he could play against the Cowboys. The 49ers left tackle was named to the All-Pro team, as well as his teammate, wide receiver Deebo Samuel.
As for the Cowboys have concerns over Tony Pollard, Trevon Diggs, and other players, but they're all expected to be available.
Steelers vs. Chiefs
The Pittsburgh Steelers have several players dealing with injuries, such as Najee Harris, Robert Spillane, James Washington, Kendrick Green, and more. They all may make it to the pitch, though. 
Chiefs RB Clyde Edwards-Helaire (shoulder) ruled out for Sunday vs. Steelershttps://t.co/6qI6lnuvKW pic.twitter.com/MrAIBuAQOp

— Around The NFL (@AroundTheNFL) January 14, 2022
Kansas City has missed Clyde Edwards-Helaire for the past two games as he's been out with a shoulder injury while Tyreek Hill has been struggling with a heel issue. The former will not be involved against the Chiefs, but Hill may feature.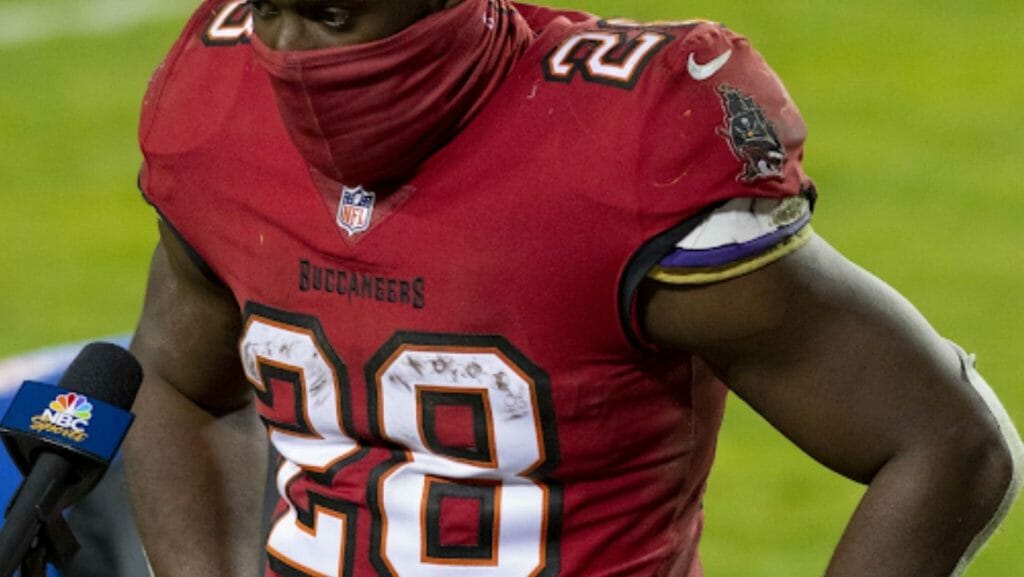 Cardinals vs. Rams
The Arizona Cardinals were the best team in the NFL for several weeks and could match the Los Angeles Rams' regular-season record by beating them. However, a loss would leave them at 11-7 and send the Rams one better at 13-5. It will be an interesting one, given how strong both teams have been, and the NFL betting lines have the Rams as the favorites to win this one.
The bookmakers have attached odds of 1/2 to L.A's prospects while the Cardinals are 13/8. Current betting stats show 64 percent of bettors have gone with the Rams while 36 percent fancy Arizona's chances.
The Cardinals will go into the game with a limited offense. Chase Edmonds and James Connor are the ones to look out for as far as the injury report goes. Conner was not at practice on Friday, and there's some more on his situation below.
The Rams have Taylor Rapp in concussion protocols while Darious Williams is nursing a shoulder injury. It's looking pretty rough for the secondary as they've already lost starting safety Jordan Fuller for the season.
An Update On Leonard Fournette
Fournette was designated to return from the IR earlier this week, but that was of no guarantee as it pertains to the Bucs upcoming fixture. Tampa Bay head coach Bruce Arians have always been confident in the player's ability to make it back in time for this game following the hamstring injury he suffered against the New Orleans Saints on December 19.
The Bucs would do well to get their top RB back for the playoffs, and their showdown with the Eagles will go some way into telling how good they'll be with him back or how they could keep managing without him. 
Fournette has logged 812 rushing yards and eight touchdowns on the ground in 14 games this season and 454 receiving yards and a pair of TDs through the air.
The Bucs looked to an ex-starter in Ronald Jones II in the wake of Fournette's injury, but Jones also suffered an injury, prompting the team to depend on Ke'Shawn Vaughn and Le'Veon Bell to take them to this point. 
Arians and veteran superstar quarterback Tom Brady will hope to welcome Fournette back as they look to make another run at the Super Bowl. 
On Friday, Arians told reporters the running back was a game-time decision. "If he's cleared, he's playing as much as he can," the coach said. "We'll still sub, but he'll carry the most of the load." 
The Situation With James Conner
Conner had been considered day-to-day all week following injuries to his ribs. The running back played through a heel injury in Week 18 but could not finish because of the rib issue. 
Chase Edmonds missed the last game, but the plan was to test him out ahead of the contest. Conner has taken up the leading role in games for the Cardinals. Edmonds has been dealing with various issues all season but found himself in the opposition's end zone on many occasions, even when sharing it with the latter.
He has made 202 carries for 752 yards and 15 TDs. While his 3.7 yards per carrying is nothing to shout about, he has a knack for getting into the end zone and is very dependable at the goal line.
Conner was putting in work on the side on Thursday, which is usually an indication that a player won't practice on the day. However, players can usually play through rib injuries as long as they can bear the pain, so it's still unclear. Head coach Kliff Kingsbury told reporters the player would be a game-time decision. 
He was not seen at the beginning of practice on Friday but remains questionable for the upcoming game.
Tyreek Hill Expected To Play
Hill has been his explosive and formidable self all season and is the most potent target for star QB Patrick Mahomes. He made 111 receptions for 1,239 receiving yards and nine touchdowns in 17 games. 
Looks to me like Tyreek Hill's heel is good to go. Injury report later. pic.twitter.com/JUARQrsopi

— Pete Sweeney (@pgsween) January 12, 2022
The wideout has passed 1,100 yards four times in the last five years, and he will be an important part of the team heading into the playoffs.
Hill was at practice on Thursday but was listed as a limited participant. As of Friday, it is believed that he will play the Steelers. There's no telling how much the heel is bothering or will bother him, but he doesn't need to be at full fitness to threaten NFL defenses.