What is free agency in NFL? What happens during it? How does it affect players and teams? During the offseason, there are a lot of different stories that come up. One of those stories this year was Free Agency. While fans were looking forward to their teams' new season for 2018 they also had to catch up on the biggest moves of free agency.
Free agency is the time during NFL season where current players under contracts can negotiate with other teams, allowing them to change their squad or try out new ones.
Who is a free agent you ask? A Free Agent is a player whose contract has expired with his team, allowing him to sign with the best offer from any other team. NFL has a salary cap for each season, meaning that teams can only spend so much on their players and cannot go over that limit. If a favourite player leaves a team, there is a big chance that they will be facing a struggle to keep the squad together. This leaves teams with a lot of tough decisions before free agency starts.
Meaning of free agency?
While NFL fans are anticipating the 2018 season, one of the biggest stories this offseason was that of free agency. Many huge names were signing contracts for new teams. But what is it like for players during this time? As people who love football, its important to know the ins and outs of this seasons free agency. The process is much more complex than it might seem at first glance, beginning months before the actual signing in late March / early April, and including a very interesting draft process.
Free agency (FA) – According to the official website of the National Football League, "The legal tampering period allows teams to contact agents representing players who are not yet officially free agents. It does not permit teams to enter into formal negotiations with the players until the players are free to do so." Free agency is a time in which NFL contracts expire and players become completely free to sign deals with any team they choose. Teams are now able to work out deals with who the player wants to play for, but no contracts can be signed until the new season starts.
Stages of NFL free agency
The NFL free agency can be broken down into five stages: the beginning of the legal year, the legal tampering period, the official release of players from contracts, 24 hour window to match offers from other teams and finally, the official signings.
This time is also known as "legal tampering period" because it is the time when agents, managers and lawyers can contact teams for preliminary talks about players' interest in joining a new team. The "legal tampering period" comes two days before the beginning of the official NFL free agency. In this stage, each player's agent is able to send an inquiry to all 32 NFL teams regarding the potential interest of that players' joining a new team.  These inquiries are often made public by the agents via social media or interviews with various news outlets.
When does free agency start NFL 2018?
The NFL 2018 free agency went into effect at 4 PM EST on March 14th. Players who are not franchised tagged or who failed to sign with their old team are now allowed to negotiate and sign their contracts with any team.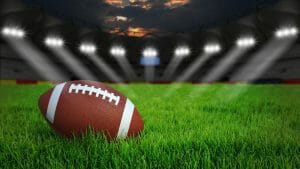 The final day for teams to match other teams' offers is March 17th 2018 at 4 PM EST, so this stage may last one more day. A few of the most notable players released are Jermey Parnell, Marcus Peters, Ndamukong Suh, Sam Bradford, Alex Smith.
The 2018 NFL free agency officially started on March 14th at 4 PM Eastern time and concluded on Wednesday, September 13th at 4 PM Eastern Time with the closing of the waiver period. This is because no one can be traded after this date until after the 2017 season officially ends because of salary cap issues.
During this time, contracts between players and their new teams are being negotiated. In our example of Kirk Cousins, he is able to sign a contract with the team that his agent has been talking to during the legal tampering period, Minnesota Vikings.
The NFL Draft officially began on Thursday April 26th 2018 and ended on Saturday April 28th 2018. The next day, April 29th 2018 is officially known as "Draft Day" and is a day of great preparation and excitement for NFL fans and teams. The draft will took place in Arlington, Texas at the AT&T Stadium.
After the first round of the draft which was on Thursday night, on Friday and Saturday there are seven rounds (three on Friday, four on Saturday). Each team has seven minutes per pick in rounds one through five, and five minutes per pick in the final two rounds. The NFL Draft is an opportunity for teams to acquire new players who can make immediate impacts on their respective teams.
This exciting time of transition is now known as "Draft Day" for all teams and players.