When professional baseball came to the city of Chicago in 1876, it was known as one of two teams called the White Stockings. But by 1890, team owner William Hulbert decided that his players were no longer required to wear woolen uniforms. So he turned to Spalding Sporting Goods for a design that used lighter-weight uniforms made with an elastic fabric called "knit" that could be worn without socks.
During this transitional period between wool and knit baseball uniforms, other teams began calling Hulbert's team the "krauts" or "corks" due to their association with German immigrants living in Chicago. The derogatory term would also lead fans to shout "beer!" during games at the home plate instead of cheering on their players.
But the Spalding Sporting Goods Company took offense to such nicknames and threatened to pull its sponsorship of the team unless Hulbert changed the name. The White Stockings were thus renamed, taking on a long-forgotten rendition of their old White Stockings moniker: the Chicago Cubs.
And they've been called that ever since.  
What does the W stand for in Cubs?
Wrigley Field. And when people think of Wrigley, they usually think about the ivy-covered outfield walls or the hand-operated scoreboard still in use today. But perhaps the most important part of Wrigley is the red brick that makes up its exterior.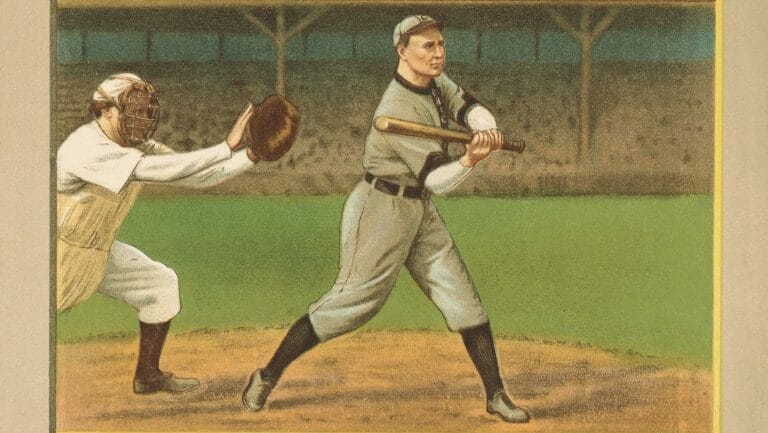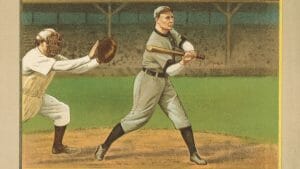 It was April 10, 1914, when Chicago Cubs owner William Wrigley Jr., announced that his team would play at Clark and Addison next season rather than rent out space at West Side Grounds. While this meant that Cubs players would have to give up their uniforms from a year earlier — due to an MLB rule against two teams sharing one set of equipment — it also meant they'd get to take home bricks from West Side Grounds' centerfield clubhouse after it was demolished.
"William Wrigley Jr. also purchased the lumber of two dismantled buildings which adjoined Clark and Addison Streets, namely the Jacksonian Club and the Lake View House," wrote sports historian Dennis DeValeria in "A Dying Ballpark."
Wrigley then had his Cubs players bring back bricks from West Side Grounds' centerfield clubhouse for use in their ballpark to be built for $250,000 (a price that included bleachers and concrete floor). Today, Bobby Thompson's home run ball would have hit one of those hand-operated scoreboard's support posts.
When it came time to lay down the foundation for Wrigley Field in 1914, Cubs owner William Wrigley Jr. had his team gather bricks from the old centerfield clubhouse of West Side Grounds and use them to build the foundation for Wrigley Field, which opened five years later in 1919. The bricks were used mostly as a protective measure so that if someone were to throw a rock at one of those "unbreakable" stadium lights, it wouldn't shatter as glass would.
But don't worry: There aren't any bats or balls hidden inside the walls of Wrigley (although that'd be an interesting story). Rather these bricks are nothing but decorative filler between structural doorways and windows beneath the stadium's upper deck where they remain visible today. Several attempts have been made over the past century to remove these bricks, but nearly all have failed.
That's because the bricks are firmly locked behind steel casings that protect the light towers from errant shots or projectiles. So for now, Wrigley Field's exterior brick walls will continue standing until someone gets a little too rambunctious with their aim.  
Conclusion
The Chicago Cubs have a long, rich history with an interesting set of traditions. From the ivy-covered outfield walls to the hand-operated scoreboard to the bricks used in their iconic ballpark, nearly everything about this team has undergone some type of change over the past 100 years.
Wrigley Field itself is a perfect example of all of the team's historical and traditional ingredients coming together to create something new. And although we can't predict what changes will come in the future, we can bet one thing: The Cubs will keep on keepin' on for another 100 years or more.