Can you leave the airport during a layover in Tokyo? This is a common question for travelers passing through the bustling city. Luckily, the answer is yes! Tokyo's international airports, Narita and Haneda, offer various options for passengers who want to explore the city during their layovers.
Both Narita and Haneda airports are conveniently connected to Tokyo's efficient transportation system. With direct train lines and buses connecting the airports to major attractions and neighborhoods in the city, it's relatively easy to venture out and make the most of your layover. Whether you have a few hours or an entire day between flights, there are plenty of opportunities to immerse yourself in Tokyo's vibrant culture, dine on delicious cuisine, visit iconic landmarks, or simply stroll through charming neighborhoods.
It's important to note that the duration of your layover will determine how much time you can spend exploring. If you have a lengthy layover of at least six hours or more, you'll have enough time to venture into central Tokyo and experience some of its highlights. However, if your layover is less than three hours or if you're concerned about potential delays or security procedures at the airport, it may be best to stay within the airport premises.
Best Attractions to Visit During a Layover in Tokyo
Tokyo, the bustling metropolis of Japan, offers a plethora of attractions that can be explored even during a layover. Here are some top recommendations:
Senso-ji Temple: Located in Asakusa, this ancient Buddhist temple is a must-visit. Immerse yourself in the rich history and culture as you stroll through Nakamise Shopping Street leading up to the temple.
Shibuya Crossing: Experience the iconic Shibuya Crossing, known as one of the busiest intersections in the world. Marvel at the swarm of people crossing from all directions or find a cozy spot at Starbucks to observe it from above.
Imperial Palace: Take a leisurely walk around the beautiful gardens surrounding the Imperial Palace and catch glimpses of its grandeur. While access to certain parts may be restricted, exploring its surroundings offers an insight into Japan's imperial history.
Meiji Shrine: Escape into tranquility by visiting Meiji Shrine located within Yoyogi Park. Admire the serene atmosphere and pay respects at this important Shinto shrine dedicated to Emperor Meiji and Empress Shoken.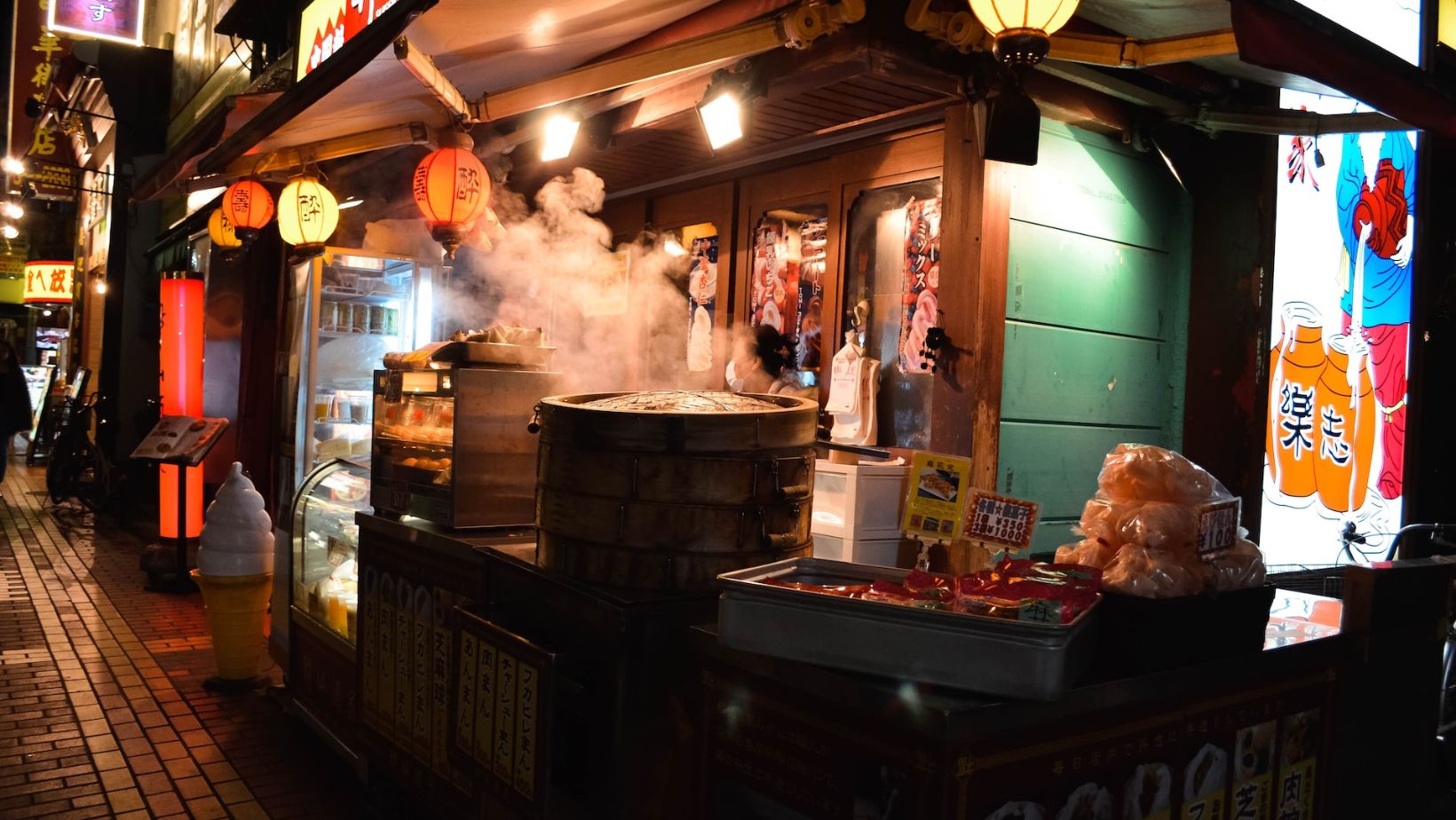 Can You Leave the Airport During a Layover in Tokyo
Getting around Tokyo efficiently during your layover is crucial for maximizing your time exploring this vibrant city. Here are some transportation options to consider:
Trains: The extensive train network in Tokyo is fast, reliable, and connects major attractions seamlessly. Utilize JR lines or subway systems like Tokyo Metro or Toei Subway for convenient travel between destinations.
Taxis: If you prefer door-to-door convenience or have limited time for navigating public transport, taxis are readily available throughout Tokyo. However, keep in mind that they can be more expensive during peak hours.
Luggage Storage Services: To make your exploration hassle-free, take advantage of luggage storage services available at major train stations and airports. This way, you can freely move around without carrying heavy baggage.
Local Food and Dining Recommendations in Tokyo
Tokyo is a haven for food lovers, offering an array of culinary delights to satisfy every palate. Here are some local food and dining recommendations:
Ramen: Indulge in a bowl of authentic ramen noodles at one of Tokyo's renowned ramen shops. From rich tonkotsu to savory miso-based broths, the options are endless.
Sushi: Treat yourself to world-class sushi made with fresh ingredients at Tsukiji Fish Market or visit one of the many sushi restaurants scattered across the city.
Izakaya: Experience the lively atmosphere of traditional Japanese pubs known as izakayas. Enjoy a variety of small plates called "izakaya-style" dishes along with your favorite drink.
Street Food: Don't miss out on trying street food specialties like takoyaki (octopus balls), yakitori (grilled skewered chicken), or taiyaki (fish-shaped pastries filled with sweet red bean paste).
Tokyo offers an abundance of attractions, efficient transportation options, and mouthwatering cuisine that can be enjoyed even during a layover. Make the most of your time in this captivating city by exploring its unique blend of tradition and modernity.
Before leaving the airport during a layover in Tokyo, ensure that you have ample time to go through immigration and return well before your next flight. Familiarize yourself with public transportation options from the airport and plan your itinerary accordingly. By taking these factors into consideration, you can make the most of your layover in Tokyo and create memorable experiences while still catching your connecting flight on time.