My Husband Resents Me For Being a Stay-at-Home Mom
Being a stay-at-home mom is a choice many women make to prioritize their family's needs. However, it can sometimes lead to unexpected challenges in the relationship with one's spouse. It's disheartening to discover that my husband resents me for being a stay-at-home mom, as I believed we were on the same page about this decision.
When I initially decided to stay home and take care of our children, I thought it would bring us closer together as a family. Unfortunately, it seems that my husband may be struggling with feelings of resentment towards me. While he may not express it directly, his actions and comments indicate a growing frustration or dissatisfaction.
The Challenges of Being a Stay-at-Home Mom
Finding a Balance
Being a stay-at-home mom comes with its fair share of challenges, one of which is finding a balance between caring for your children and tending to your own needs. As much as you love your little ones, it's important to prioritize self-care and maintain a sense of personal identity. However, this can be easier said than done when daily responsibilities consume most of your time.
To strike a balance, consider the following strategies:
Establishing routines: Creating structured routines can help you manage your time more efficiently. Set aside specific blocks for household chores, playtime with the kids, and personal activities.
Seeking support: Reach out to friends or family members who can offer assistance or provide some relief by watching the children for a few hours. This will allow you to take care of yourself or pursue hobbies that bring you joy.
Utilizing technology: Embrace technology tools like smartphone apps or online resources that can streamline tasks such as meal planning, grocery shopping, and organizing schedules.
Remember that achieving balance is an ongoing process and may require adjustments along the way. Be flexible and open to adapting your routine as needed.
Addressing Resentment
Feeling resentment from your partner due to being a stay-at-home mom can be distressing and put strain on both your relationship and overall well-being. It's crucial to address these feelings in order to foster healthy communication within your partnership.
Consider the following approaches when addressing resentment:
Open dialogue: Initiate an honest conversation with your husband about how his resentful feelings affect you emotionally. Share your perspective on why being a stay-at-home mom is important to you.
Validate emotions: Acknowledge each other's feelings without judgment or defensiveness. Both partners should feel heard and understood in order to work toward resolution.
Seek professional help: If the resentment persists and communication becomes challenging, it may be beneficial to seek counseling or therapy as a couple. A neutral third party can provide guidance on effective ways to navigate through these emotions.
Remember that addressing resentment requires patience, empathy, and a willingness to work together towards solutions.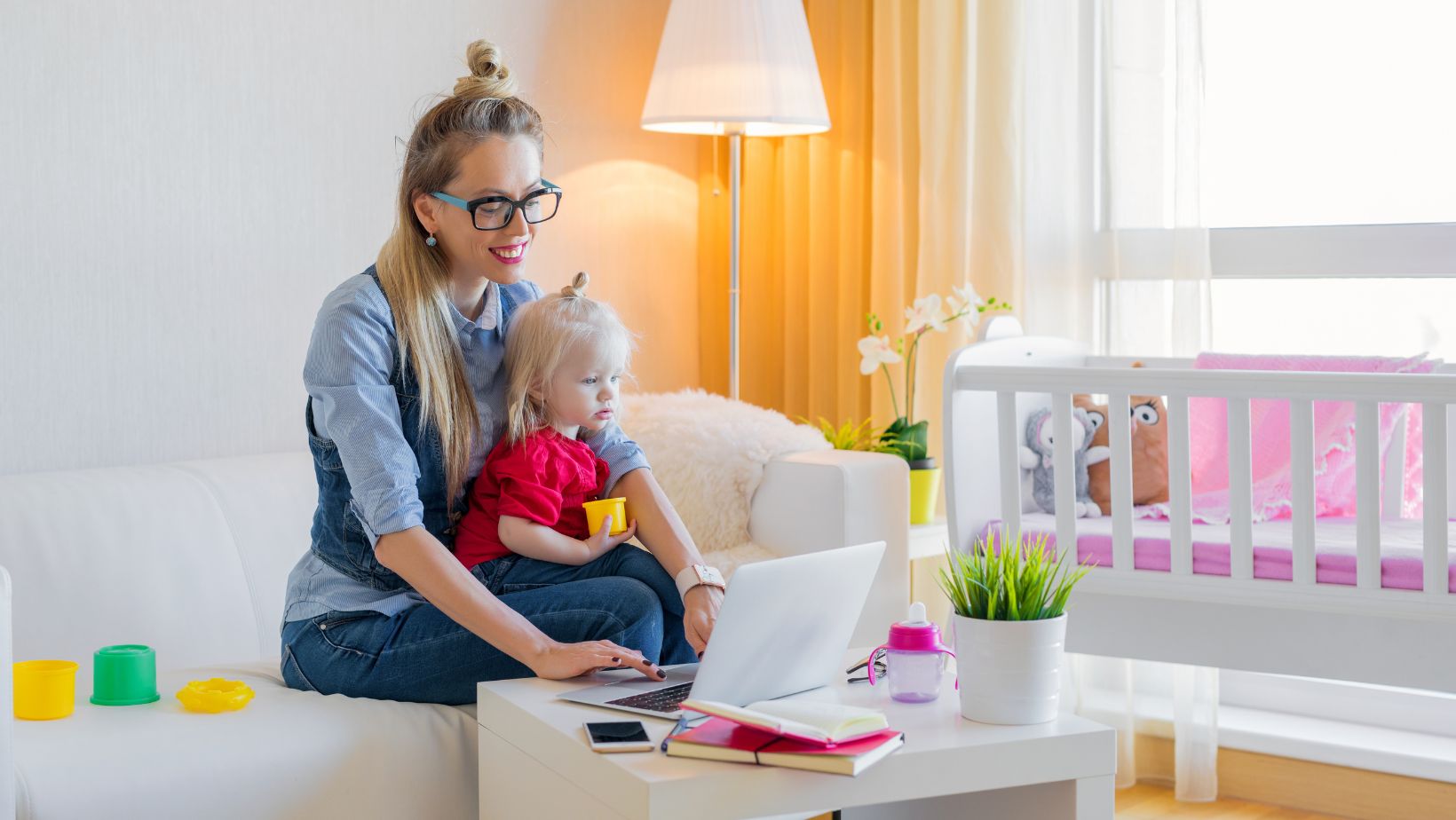 Understanding Your Husband's Perspective
When it comes to being a stay-at-home mom, it can sometimes be challenging to navigate the dynamics of your relationship with your husband. It's important to take the time to understand his perspective and the reasons behind any resentment he may be feeling. Here are a few key points to consider:
Shifting Gender Roles: In today's society, traditional gender roles are evolving rapidly. Many men have grown up with the expectation of being the primary breadwinner, while women were typically responsible for raising children and managing household tasks. The shift from this traditional model can sometimes create confusion or even insecurity for some husbands.
Financial Pressure: Being a stay-at-home mom often means that one income is supporting the family. This can put significant financial pressure on your husband, especially if he feels solely responsible for providing for the family's needs. It's essential to acknowledge and appreciate his efforts in this regard.
Loss of Identity: Some men may struggle with their own sense of identity when their wives become primary caregivers at home. They might feel like they're no longer contributing or making an impact outside of work, which can lead to feelings of resentment or dissatisfaction.
Lack of Communication: Open and honest communication is crucial in any relationship, but it becomes even more critical when discussing sensitive topics like resentment or dissatisfaction. Take the time to listen actively to your husband's concerns without becoming defensive or dismissive.
Balancing Responsibilities: Finding a balance between parenting duties and household chores is essential for both partners in a relationship. Make sure you're having regular conversations about how responsibilities are divided so that both parties feel heard and valued.
Remember, understanding your husband's perspective doesn't mean accepting blame or carrying all the burden yourself; it simply allows you to empathize with his feelings and find ways to address them together as a team.