It's not often that we get the chance to express our feelings to those who have been a significant part of our lives in the past. As I sit here reflecting on my journey of love and loss, I can't help but feel a surge of emotions that need to be released. So, this is my heartfelt message to all my ex-girlfriends – a tribute filled with honesty and gratitude.
To each one of you, whether we parted ways amicably or experienced a bitter end, I want you to know that you had an impact on shaping the person I am today. Through our time together, I learned valuable lessons about love, communication, and self-discovery. While it may have taken some time for me to fully appreciate these lessons, they have undoubtedly played a role in my growth as an individual.
I hope that at least one of you stumbles upon this message and realizes how much you meant to me during our time together. Life moves forward at its own pace, and sometimes paths diverge for reasons beyond our control. But no matter where we are now or what circumstances led us apart, please know that there will always be a place in my heart for the memories we shared.
Clyde I Hope at Least One of My Ex Girlfriends Hears This Lyrics
Identifying Patterns in Failed Relationships
One of the most valuable lessons we can learn from heartbreak is the importance of identifying patterns in our past relationships. By taking a step back and objectively examining our romantic history, we can gain insights into recurring themes or behaviors that may have contributed to the breakdown of these connections.
For instance, perhaps we notice a tendency to become overly dependent on our partners, neglecting our own needs and desires. Or maybe we consistently find ourselves attracted to individuals who are emotionally unavailable or unwilling to commit. Recognizing these patterns allows us to break free from unhealthy cycles and make more conscious choices in future relationships.
Recognizing Red Flags in Potential Partners
Heartbreak often stems from ignoring red flags or warning signs early on in a relationship. It's essential to develop the ability to recognize these indicators before investing too much time and emotion into someone who may not be compatible with us.
Red flags can take many forms, such as inconsistent communication, frequent conflicts, or a lack of mutual respect. Trusting our intuition and being willing to walk away when necessary can save us from unnecessary heartache down the road.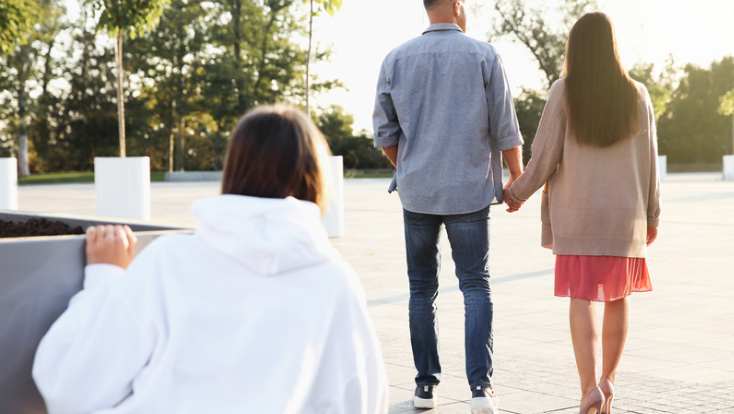 Expressing Gratitude for the Good Times
Appreciating the Lessons Learned
Reflecting on past relationships, I can't help but feel a profound sense of gratitude for the lessons they have taught me. Each experience, no matter how challenging or heart-wrenching it may have been at the time, has shaped me into the person I am today. Through these ups and downs, I've learned valuable lessons about love, communication, and self-discovery.
One important lesson that stands out is the importance of effective communication in a relationship. It's easy to take this for granted until you find yourself in situations where misunderstandings arise or emotions go unexpressed. Looking back, I appreciate how my past loves have taught me to be more open and honest with my feelings. This newfound understanding has allowed me to build healthier connections with others moving forward.
Another valuable lesson learned from past relationships is the significance of self-growth and personal development. Each partner brought unique qualities into my life that challenged me to become a better version of myself. Whether it was encouraging me to pursue my passions or pushing me outside of my comfort zone, their influence played an integral role in shaping my character.
Acknowledging the Positive Memories
Amidst any heartache or disappointment that may have come with those relationships, there were also countless cherished memories created along the way. It's essential to acknowledge and appreciate those positive moments as well. From romantic dates under starry skies to spontaneous adventures shared together, these memories hold a special place in my heart.
The laughter we shared during late-night conversations or inside jokes that only we understood are reminders of the joy and connection we once had. These experiences serve as a testament to the genuine connection we forged during our time together.
In conclusion, embracing growth and self-discovery through past loves is an ongoing journey that requires reflection, adaptability, and a commitment to personal development. By navigating relationships with an open mind and learning from both successes and failures, we can grow into stronger individuals ready to embrace new adventures in love and life.