I Got Cut At The Nail Salon Should I Be Worried
I recently experienced a rather unsettling incident during my visit to the nail salon – I got cut. Now, you might be wondering whether this is something to be worried about. Well, let me share my insights and shed some light on the matter.
Firstly, it's important to mention that accidents can happen in any beauty establishment, including nail salons. While getting a cut may seem alarming at first, it doesn't necessarily mean you should be overly concerned. However, there are a few factors to consider in assessing the situation.
The severity of the cut plays a crucial role. If it's just a minor nick or surface level cut that doesn't require immediate medical attention, chances are it will heal on its own without any complications. However, if the cut is deep or causes excessive bleeding, seeking proper medical care would be advisable.
Additionally, hygiene practices at the nail salon are paramount. Cleanliness and sterilization protocols should always be followed to minimize the risk of infection. If you're unsure about their sanitization procedures or notice any red flags regarding cleanliness during your visit, it's better to err on the side of caution and consult with a healthcare professional.
While getting cut at the nail salon can be distressing, it doesn't automatically warrant extreme worry. Assessing the severity of the injury and ensuring proper hygiene measures were followed can help determine whether further action is necessary. Trust your instincts and seek medical advice if needed for peace of mind and prompt treatment if required.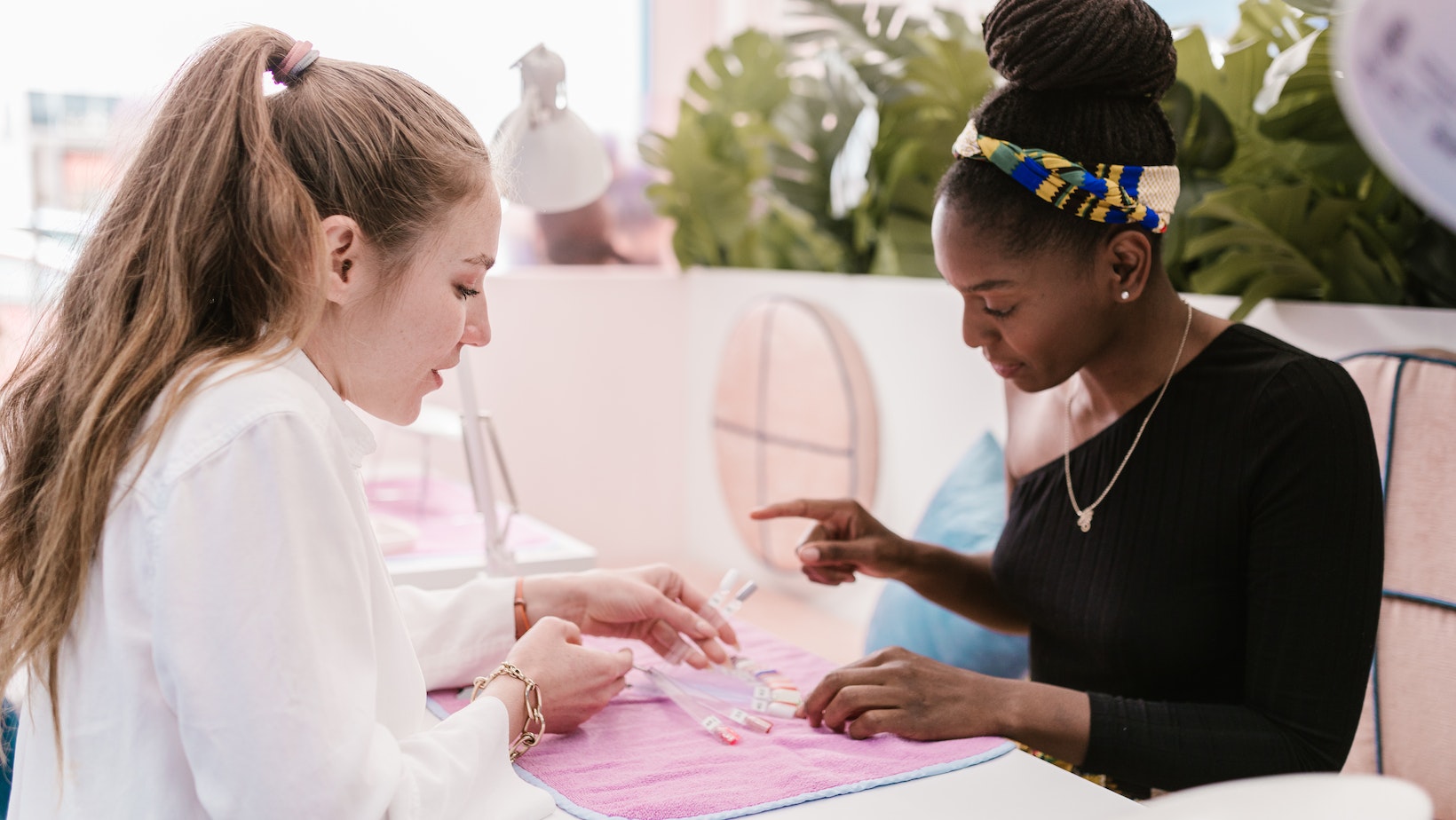 Common Injuries At Nail Salons
When it comes to visiting a nail salon, most people expect a relaxing and pampering experience. However, accidents can happen, and sometimes you may find yourself dealing with unexpected injuries. If you've recently been cut at a nail salon, it's natural to feel concerned and wonder if you should be worried. Let's explore some common injuries that can occur at nail salons to help shed light on the situation.
Cuts and Nicks: One of the most frequent types of injuries reported at nail salons are cuts or nicks caused by sharp tools such as clippers, cuticle trimmers, or files. These accidents can happen due to various reasons like slip-ups during the manicure or pedicure process or using tools that haven't been properly sanitized. While minor cuts may only result in slight discomfort and heal quickly, deeper cuts might require medical attention to prevent infection.
Skin Irritation: Nail products like polish removers, acrylics, gels, or even certain lotions used during manicures can sometimes cause skin irritation and allergic reactions. Symptoms can range from redness and itching to more severe conditions like dermatitis or contact allergies. If you experience persistent discomfort after your salon visit, it's advisable to consult a healthcare professional for proper diagnosis and treatment.
Ingrown Nails: Improper trimming techniques or overly aggressive filing of nails can lead to ingrown nails—a condition where the edges of the nails grow into the surrounding skin, causing pain, swelling, and potential infection. It's essential for nail technicians to follow proper procedures while shaping nails to minimize the risk of this uncomfortable problem.
Fungal Infections: Nail fungus is another concern when visiting a nail salon since it thrives in warm and moist environments—conditions often found in shared foot baths or improperly sanitized tools. Fungal infections can cause discoloration of the nails, thickening, brittleness, and even a foul odor. If you notice any of these symptoms after your salon visit, seeking medical advice is crucial for proper treatment.
Burns: Nail salons often use tools and equipment that generate heat, such as UV lamps for gel manicures or wax heaters for paraffin treatments. Accidental contact with hot surfaces or liquids can result in burns. While most burns are minor and heal without complications, severe cases may require medical attention to prevent infection and promote proper healing.
Remember, if you've experienced an injury at a nail salon that concerns you, it's always best to consult a healthcare professional who can assess the severity of your situation and provide appropriate guidance. Additionally, consider discussing the incident with the salon management to address any potential safety concerns and ensure they take necessary precautions in the future.
By understanding common injuries that can occur at nail salons, you'll be better equipped to make informed decisions about your well-being when visiting these establishments.