Pickleball, often described as a hybrid of tennis, badminton, and table tennis, has burst onto the sports scene with explosive popularity. As players of all ages flock to the courts, the world of pickleball gear has grown exponentially, offering a vast array of options to enhance your experience on the court.
Whether you're a seasoned pro or a newcomer looking to dive into this thrilling sport, understanding the essential gear and the extras can significantly impact your game.
Paddles: The Heart of Your Game
At the core of your pickleball equipment arsenal is the paddle. Comparable to a tennis racket, the paddle is the primary instrument for hitting the ball. The choice of paddle can significantly influence your gameplay, and it's crucial to pick one that suits your style and skill level. Paddles come in various materials, each with its unique set of advantages and disadvantages.
– Wood Paddles: Often the starting point for beginners, wood paddles are an affordable option. They offer good control and help newcomers get a feel for the game, although they might lack the power and finesse of more advanced materials.
– Composite Paddles: These paddles strike a balance between power and control, making them a popular choice among intermediate players. The composite construction allows for versatility on the court.
– Graphite Paddles: Advanced players who seek maximum power, precision, and control often opt for graphite paddles. Their lightweight nature and excellent ball control make them the top choice for competitive players.
Balls: The Bounce That Matters
Pickleball balls are designed specifically for the sport, and they come in two primary varieties: indoor and outdoor.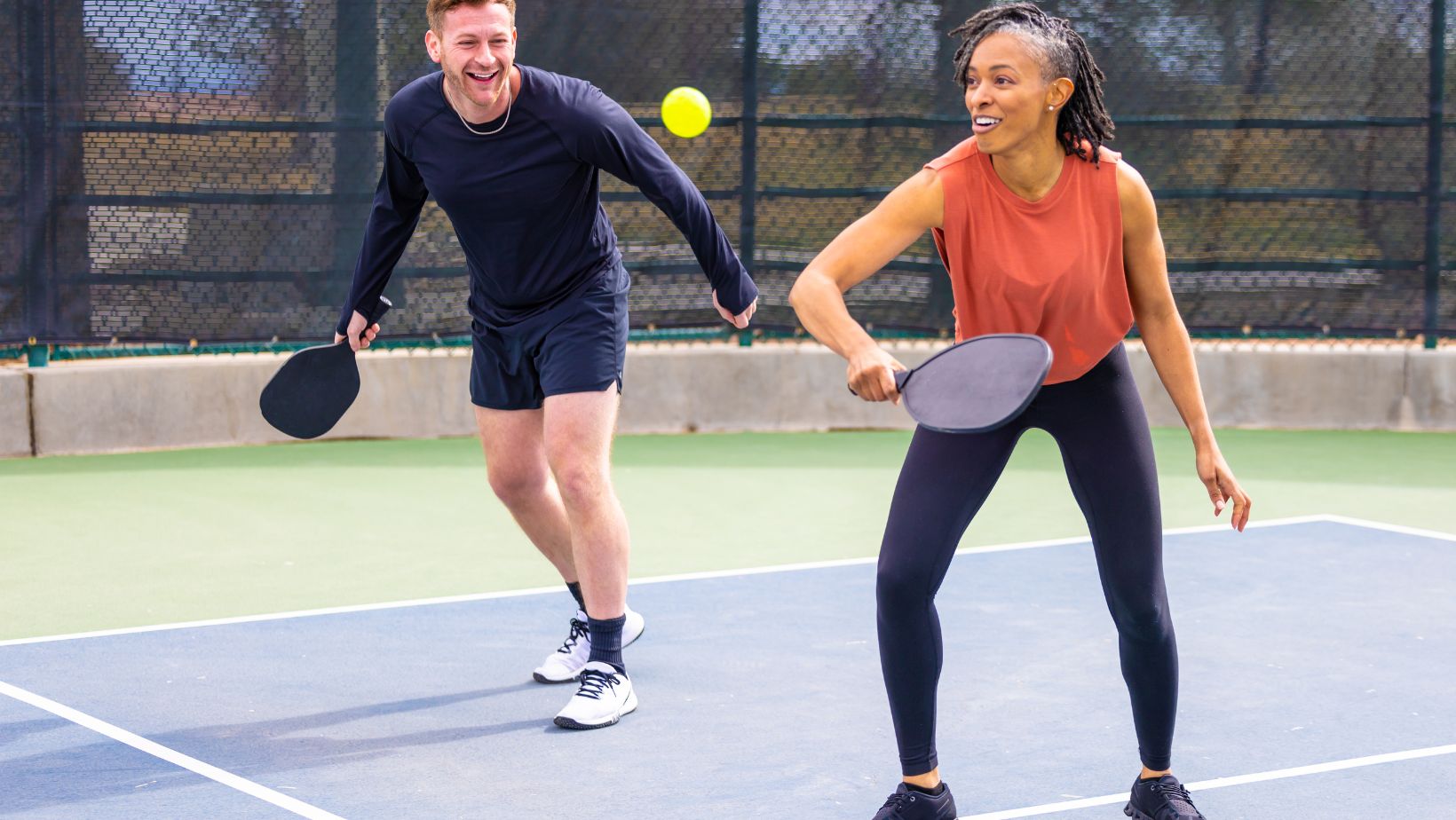 The key difference between the two is the size of the holes, which affects the ball's aerodynamics. Indoor balls have smaller holes, while outdoor balls have larger ones, making them more resistant to wind. Your choice of ball should align with where you intend to play, ensuring optimal gameplay and minimizing disruptions due to environmental factors.
Footwear: The Foundation of Your Game
A sturdy and supportive pair of pickleball shoes is the foundation of your on-court performance. Proper footwear not only enhances your agility but also reduces the risk of injuries. Look for shoes with excellent lateral support, cushioning for comfort, and non-marking soles to keep the courts in good condition. While dedicated pickleball shoes exist, many players find that tennis or court shoes work perfectly well.
Attire: Comfort And Style
While there isn't a strict dress code in pickleball, comfort and functionality should guide your attire choices. Opt for moisture-wicking clothing that keeps you cool and dry during intense matches. Many players prefer athletic shorts and shirts, ensuring freedom of movement while staying comfortable on the court. A hat or visor can also be a valuable addition, shielding your eyes from the sun and helping you maintain focus during play.
Extras: Elevating Your Pickleball Experience
Beyond the essentials, a world of extras exists to elevate your pickleball experience:
1. Grip Enhancers: Over time, the grip on your paddle may wear out. Grip enhancers like overgrips or grip tack can rejuvenate your hold on the paddle, ensuring maximum control and comfort.
2. Paddle Covers: To protect your investment, consider a paddle cover. These covers shield your paddle from scratches and damage during storage or transport, ensuring it remains in peak condition.
3. Pickleball Bags: A dedicated pickleball bag is a convenient way to keep all your gear organized. These bags come in various sizes and styles, allowing you to store paddles, balls, shoes, water bottles, and other accessories neatly.
4. Training Aids: For players looking to sharpen their skills, various training aids are available. Ball machines, training paddles, and target nets can assist you in improving your accuracy, power, and overall gameplay.
5. Accessories: Add a touch of personal style to your game with accessories like sweatbands, sunglasses, or compression sleeves. These not only enhance comfort but can also help you stand out on the court.
Conclusion
The world of pickleball gear has evolved to cater to players of all skill levels and preferences. Whether you're a beginner seeking affordability or an advanced player fine-tuning your equipment, the choices are abundant.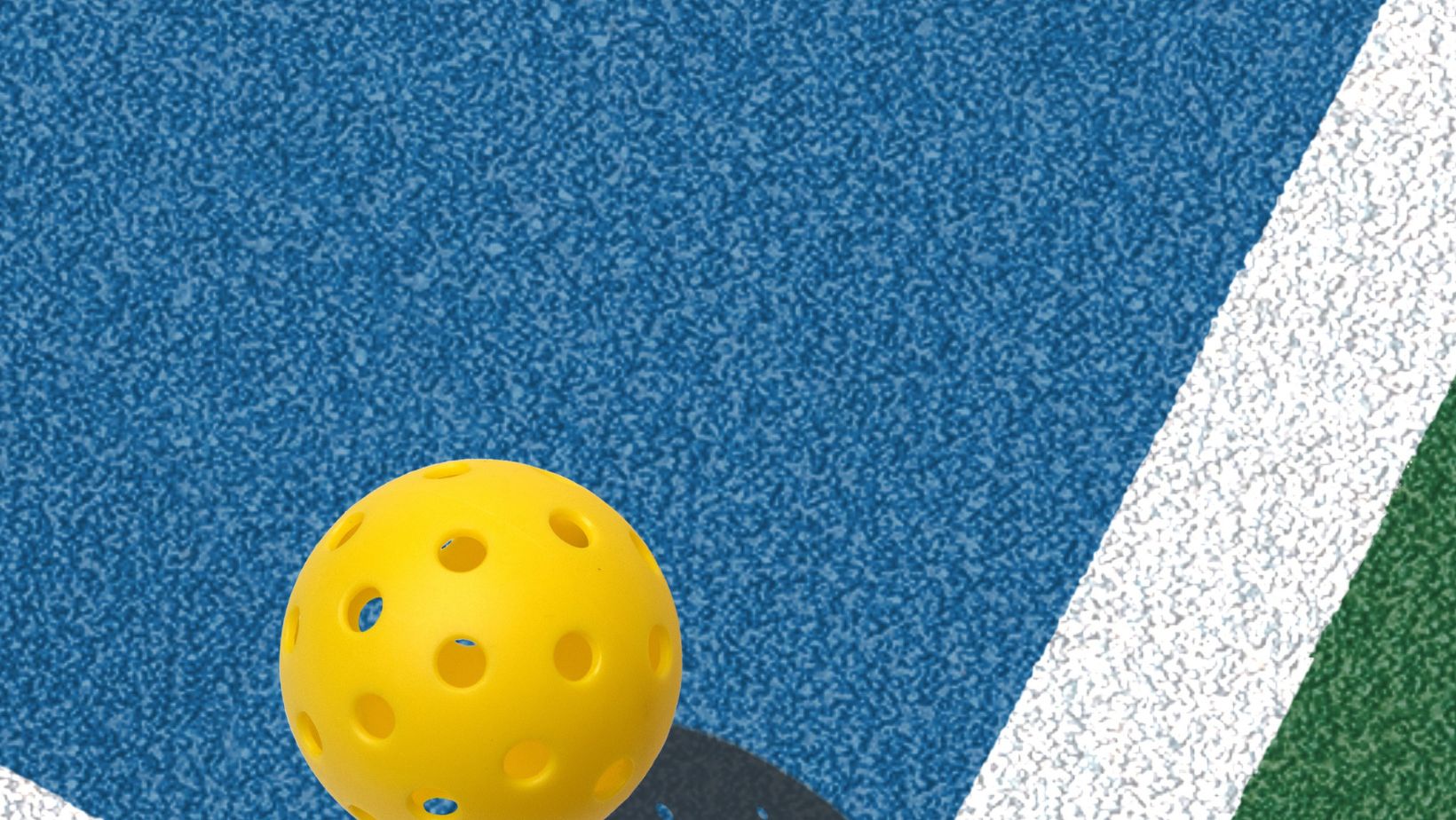 Invest in quality essentials, and don't hesitate to explore the extras that can enhance your playing experience. With the right gear at your disposal, you'll be better equipped to enjoy this fast-paced and exciting sport to the fullest, whether you're playing recreationally or aiming for competitive greatness.