As a professional player, Scottie Pippen is widely recognized for his impressive basketball career. One question that often arises when discussing Pippen's legacy is how many championship rings he has to his name. Well, the answer is quite remarkable – Pippen has an astounding six NBA championship rings.
Throughout his illustrious career with the Chicago Bulls in the 1990s, Pippen played alongside basketball legend Michael Jordan and contributed significantly to their success. Together, they formed one of the most dominant duos in NBA history, leading the Bulls to six championships from 1991 to 1998. Each of these triumphs added another ring to Pippen's collection, solidifying his status as one of the greatest players of all time.
With six championship rings adorning his fingers, it's evident that Scottie Pippen was not only a vital part of the Bulls' dynasty but also a key contributor to their unprecedented success. His defensive prowess and versatility on both ends of the court made him an integral piece of their championship-winning formula. As we delve deeper into Pippen's career, it becomes clear why he is regarded as one of basketball's true icons.
How Many Rings Does Pippen Have
Pippen's Role in the Chicago Bulls Dynasty
When discussing the success of Scottie Pippen, it is impossible to overlook the immense impact that Michael Jordan had on his career. As a key member of the legendary Chicago Bulls dynasty in the 1990s, Pippen played an instrumental role alongside Jordan in achieving six NBA championships.
Pippen's versatility and all-around skills made him an ideal complement to Jordan's scoring prowess. While Jordan was undoubtedly the team's leader and primary offensive force, Pippen provided invaluable support as a secondary scorer, exceptional defender, and playmaker. His ability to seamlessly transition from shooting guard to small forward allowed for strategic flexibility within the team's lineup.
The Impact of Michael Jordan and Scottie Pippen's Partnership
The collaboration between Michael Jordan and Scottie Pippen became one of the most iconic duos in sports history. Together, they elevated each other's game and propelled the Bulls to unprecedented heights. Their partnership went beyond simply sharing court time; it extended into a deep understanding of each other's strengths and weaknesses.
Jordan's relentless drive pushed Pippen to continuously improve his own performance. As he witnessed firsthand what it took to be a champion, Pippen embraced his role as an elite defender with unwavering dedication. This commitment led him to earn multiple All-Defensive Team selections throughout his career.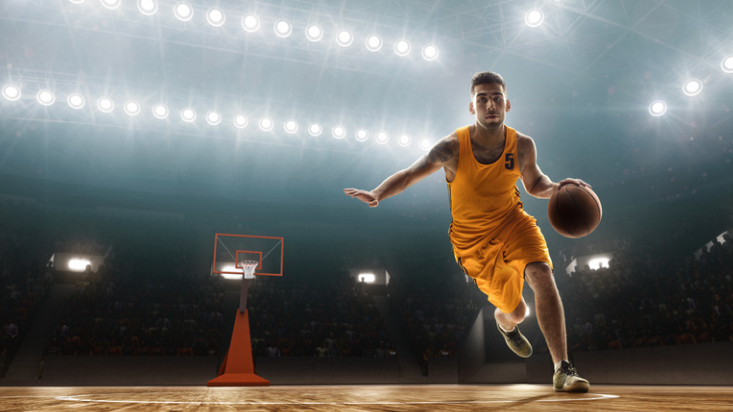 Pippen's Contributions to the Bulls' Championship Runs
Pippen's Offensive Contributions to the Bulls' Championship Runs
When discussing Scottie Pippen's impact on the Chicago Bulls' championship runs, it is impossible to overlook his offensive prowess. Pippen was not only an exceptional scorer but also a versatile playmaker who elevated the team's performance on many levels.
Scoring Ability: Pippen possessed a remarkable ability to score from various positions on the court. His athleticism and agility allowed him to drive to the basket with finesse or knock down shots from mid-range. He consistently averaged double-digit points per game throughout his career.
Playmaking Skills: One of Pippen's greatest strengths was his playmaking ability. His exceptional court vision and basketball IQ enabled him to create scoring opportunities for his teammates. Whether it was finding an open man for a three-pointer or delivering precise passes in traffic, Pippen's playmaking skills were instrumental in enhancing the Bulls' offensive efficiency.
In conclusion, Michael Jordan played an undeniable role in Scottie Pippen's success during their time together with the Chicago Bulls dynasty. Their partnership created unparalleled chemistry on both ends of the court and resulted in multiple championship victories. While Jordan may have been the face of those teams, Pippen's impact cannot be understated – he proved himself to be an elite player who thrived alongside one of basketball's greatest icons.