Magic Johnson, one of the greatest basketball players of all time, had an illustrious NBA career that included numerous accolades and achievements. When it comes to championships, Magic was a force to be reckoned with. Over the course of his career, he won an impressive total of five NBA championship rings.
Magic's first taste of championship success came in his rookie season with the Los Angeles Lakers in 1980. He played a pivotal role in leading the team to victory against the Philadelphia 76ers in the NBA Finals, earning him his first ring. This remarkable feat was made even more extraordinary, considering it was his debut year in the league.
The following years only solidified Magic's status as a dominant player and leader on the court. He went on to win four more championships with the Lakers in 1982, 1985, 1987, and 1988. Each title showcased Magic's exceptional skills and ability to elevate his team's performance during critical moments.
How Many Rings Did Magic Win
Magic's Early Years in Basketball
Magic Johnson, born Earvin Johnson Jr., began his journey in basketball at an early age. Growing up in Lansing, Michigan, he quickly developed a passion for the sport and showcased exceptional skills on the court. In high school, Magic led Everett High School to an incredible 27-1 record and secured two state championships.
The Journey to the NBA
After a remarkable high school career, Magic took his talents to Michigan State University. In his sophomore season, he played a pivotal role in leading the Spartans to a national championship victory against Larry Bird's Indiana State team. This legendary matchup between Magic and Bird would set the stage for their future rivalry in the NBA.
Following his successful college stint, Magic made himself eligible for the 1979 NBA Draft. The Los Angeles Lakers had the good fortune of securing the first overall pick that year and wasted no time selecting him. With this selection, Magic embarked on his professional career with one of the most storied franchises in league history.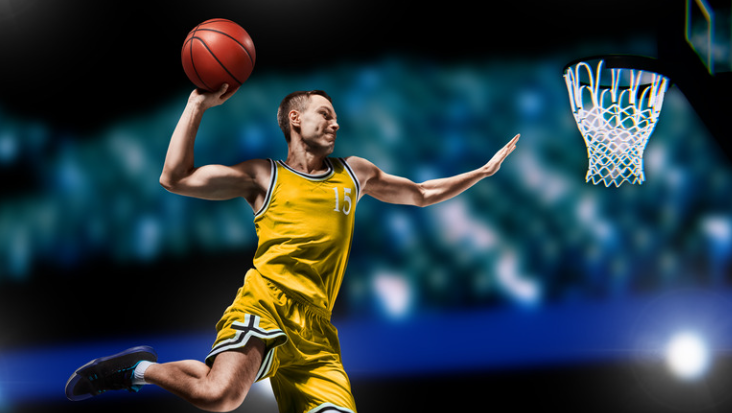 The Dominance of the 'Showtime' Lakers
Magic's NBA Championships
Magic Johnson, a legendary figure in the world of basketball, had an incredibly successful NBA career with the Los Angeles Lakers. When discussing Magic's career, it is impossible to ignore his remarkable contribution to the team's dominance during the 'Showtime' era. Over the course of his illustrious career, Magic led the Lakers to five NBA championships.
During his rookie season in 1980, Magic wasted no time making an impact on the court. In one of the most memorable moments in NBA history, he stepped up as a rookie point guard and filled in for injured teammate Kareem Abdul-Jabbar in Game 6 of the finals against the Philadelphia 76ers. Magic showcased his versatility by playing at center and delivered a stellar performance with 42 points, 15 rebounds, and 7 assists, leading the Lakers to victory and clinching their first championship together.
The Impact of Magic on the Lakers' Success
Magic's presence on and off the court played a crucial role in shaping not only individual games but also entire seasons for the Lakers. His leadership skills were unparalleled as he guided his teammates toward greatness while fostering a winning culture within the organization.
One aspect that set Magic apart was his ability to elevate those around him. He possessed an uncanny basketball IQ that allowed him to make split-second decisions that often resulted in easy baskets for his teammates. By involving everyone on offense and creating opportunities for others, Magic was able to maximize the team's potential and create a cohesive unit that was difficult to stop.
In conclusion, Magic Johnson's impact on the Los Angeles Lakers during their 'Showtime' era cannot be overstated. His five NBA championships serve as a testament to his greatness as both a player and leader. Through his exceptional skills, leadership qualities, and contributions on both ends of the court, Magic played an integral role in establishing the dominance of one of basketball's most iconic dynasties.