How Many Rings Lebron Has
LeBron James is undeniably one of the greatest basketball players of all time, with a storied career full of remarkable accomplishments. When it comes to measuring his success, one question that often arises is: "How many rings does LeBron have?" Well, as of my last update, LeBron James has won four NBA championships throughout his career.
These championship victories have solidified LeBron's status as a true legend in the sport. His first two titles were earned during his tenure with the Miami Heat in 2012 and 2013, where he formed an unstoppable trio alongside Dwyane Wade and Chris Bosh. He then returned to his home state of Ohio and led the Cleveland Cavaliers to their first-ever championship in 2016, delivering on his promise to bring a title back to Cleveland.
LeBron's most recent championship came in 2020 when he teamed up with Anthony Davis and the Los Angeles Lakers. This victory not only added another ring to his collection but also made him the first player in NBA history to win Finals MVP honours with three different teams. It's truly impressive to see how consistently LeBron has performed at such a high level throughout his career.
In addition to his championships, LeBron James boasts an extensive list of individual accolades including multiple MVP awards, All-Star selections, and Olympic gold medals. His impact both on and off the court is undeniable, making him a role model for aspiring athletes around the world.
LeBron James' NBA Championships
When it comes to measuring LeBron James' basketball greatness, his NBA championships hold a significant place. Let's take a closer look at how many rings LeBron has acquired throughout his illustrious career and delve into the accomplishments that accompany these championship triumphs.
The Miami Heat Era: In 2010, LeBron made a highly publicised move from the Cleveland Cavaliers to the Miami Heat, joining forces with fellow superstars Dwyane Wade and Chris Bosh. This star-studded trio quickly became a force to be reckoned with, capturing back-to-back championships in 2012 and 2013. These victories marked LeBron's first taste of NBA glory and solidified his status as one of the game's most dominant players.
The Cleveland Cavaliers Redemption: After returning to Cleveland in 2014, LeBron set out on a mission to bring an NBA championship to his hometown team. In an awe-inspiring fashion, he achieved just that in 2016 when the Cavaliers rallied from a 3-1 deficit against the Golden State Warriors in the Finals. This historic comeback not only showcased LeBron's exceptional skills but also highlighted his leadership qualities and determination.
The Los Angeles Lakers Legacy: LeBron James continued his pursuit of greatness by taking his talents to the Los Angeles Lakers in 2018. In 2020, he led the Lakers to their first NBA championship in ten years, adding another ring to his impressive collection. This victory not only cemented LeBron's legacy but also honored Kobe Bryant, a Lakers legend who tragically passed away earlier that year.
Overall, LeBron James has accumulated four NBA championships throughout his career (as of now). Each title represents not only personal success but also showcases LeBron's ability to elevate those around him and persevere through adversity.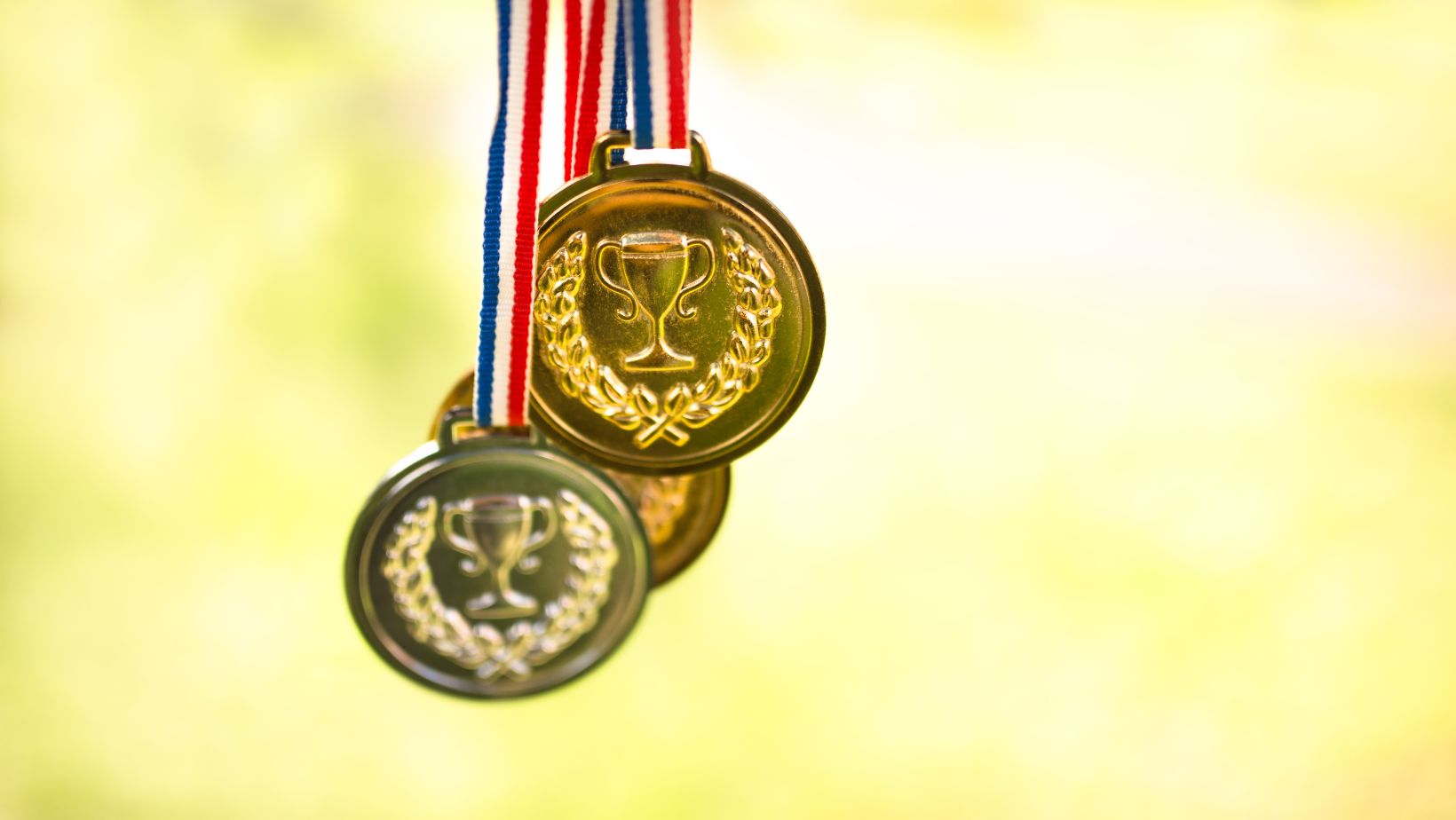 LeBron James' MVP Awards
LeBron James, widely considered one of the greatest basketball players of all time, has an impressive collection of MVP awards to his name. These accolades serve as a testament to his exceptional skills and dominance on the court. Let's take a closer look at LeBron James' MVP achievements:
Four-Time NBA Most Valuable Player: Throughout his illustrious career, LeBron James has been honoured with the NBA Most Valuable Player award four times. This remarkable feat places him in an elite group of players who have achieved such recognition multiple times.
Consistency and Excellence: LeBron's ability to maintain a high level of performance season after season is truly remarkable. His MVP awards were earned in different years, showcasing his consistent excellence over an extended period.
Impact on Multiple Teams: What sets LeBron apart is his ability to make an immediate impact on whichever team he joins. He has won MVP honours while playing for multiple franchises, proving that he can elevate the performance of those around him regardless of the environment.
Versatility and All-Around Game: One of the key reasons for LeBron's repeated success in securing MVP titles is his versatility on both ends of the court. He excels in scoring, rebounding, playmaking, and defending, making him a force to be reckoned with in every aspect of the game.
Leadership and Influence: Beyond statistics and individual accomplishments, LeBron's leadership qualities have played a significant role in earning him these prestigious awards. His ability to inspire teammates and lead by example sets him apart as not only a great player but also as a true team leader.