Used Pop-Up Campers for Sale
Looking for used pop-up campers for sale? Well, you're in luck! As an expert in the camping industry, I can guide you through the process of finding the perfect pre-owned pop-up camper that fits your needs and budget.
When it comes to purchasing a used pop-up camper, there are a few things to keep in mind. First and foremost, do your research. Take the time to browse online marketplaces, visit local dealerships, and check out classified ads to get an idea of the available options in your area. By doing so, you'll have a better understanding of pricing trends and what features you can expect at different price points.
Once you've narrowed down your search, it's important to inspect any potential used pop-up campers thoroughly. Look for signs of wear and tear, such as rust or leaks, and make sure all mechanical components are in good working condition. Don't hesitate to ask questions about previous ownership or maintenance records – a well-cared-for camper is more likely to provide years of enjoyment.
Factors to Consider When Buying a Used Pop-Up Camper
When searching for **used pop-up campers for sale**There are a few important factors you should consider. As an expert in the field, I've compiled a list of key considerations that will help you make an informed decision on your purchase.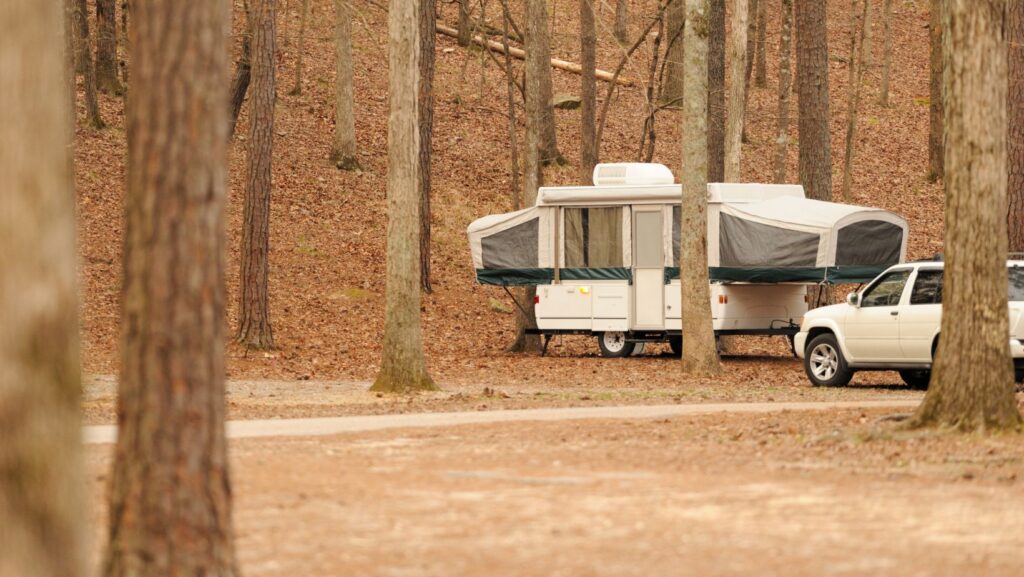 Budget: Determine your budget beforehand to narrow down your options and prevent overspending. Keep in mind that while used pop-up campers may be more affordable than new ones, prices can still vary significantly based on factors such as age, condition, and included amenities.
Condition: Thoroughly inspect the camper's exterior and interior for any signs of damage or wear. Look out for issues like leaks, rust, soft spots on the floor, or malfunctioning appliances. Request maintenance records if available to get an idea of how well the camper has been cared for.

Size and Layout: Consider the size of the camper that best suits your needs. Think about how many people will be using it and what amenities are essential for your camping trips. Do you need extra sleeping space? A compact kitchenette? Make sure the layout meets your requirements.

Weight and Towing Capacity: Check the weight of the pop-up camper and ensure it falls within your vehicle's towing capacity limits. Exceeding this limit can lead to safety hazards while driving or strain on your vehicle's engine.

Pop-Up Mechanism: Test out the pop-up mechanism to ensure it functions smoothly without any issues or difficulties during setup and takedown processes.

Maintenance History: Inquire about past maintenance work done on the camper, including regular servicing, repairs, or upgrades made by previous owners.

Insurance Coverage: Contact insurance providers to understand coverage options available for used pop-up campers and determine which policy best suits your needs.

Research & Inspect Documentation: Conduct thorough research on the model and brand of the pop-up camper you're interested in. Read reviews and seek recommendations from other campers who have experience with that particular make and model. Additionally, carefully review all associated documentation, including titles, registrations, and warranties.
Remember that each individual's needs may vary based on factors such as usage frequency, location of travel, and the overall value of your used pop-up camper. Taking the time to research and compare insurance options will help you find a policy that suits your specific needs and provides adequate coverage for your beloved pop-up camper.