Traveling with kids can be quite challenging, but it doesn't have to be. As a flashpacker family travel blogger, I have firsthand experience in exploring new destinations and cultures with my children. Through my blog, I aim to inspire and provide practical advice for families who want to travel together and create lasting memories.
My blog is dedicated to the modern-day flashpacker family, who seek authentic experiences and a touch of luxury without breaking the bank. Whether it's destinations that offer cultural enrichment or outdoor adventures, I provide my readers with insights on kid-friendly activities, accommodations, transportation options, and much more. From packing hacks to itineraries and must-see attractions, I cover everything to make traveling with kids a breeze.
My blog is a testament to the fact that traveling with kids doesn't have to be overwhelming. With the right resources, planning, and mindset, families can embark on unforgettable adventures around the globe. Join me in my journey as I share my tips, tricks, and recommendations on how to travel like a flashpacker family with kids.
See more in our next post!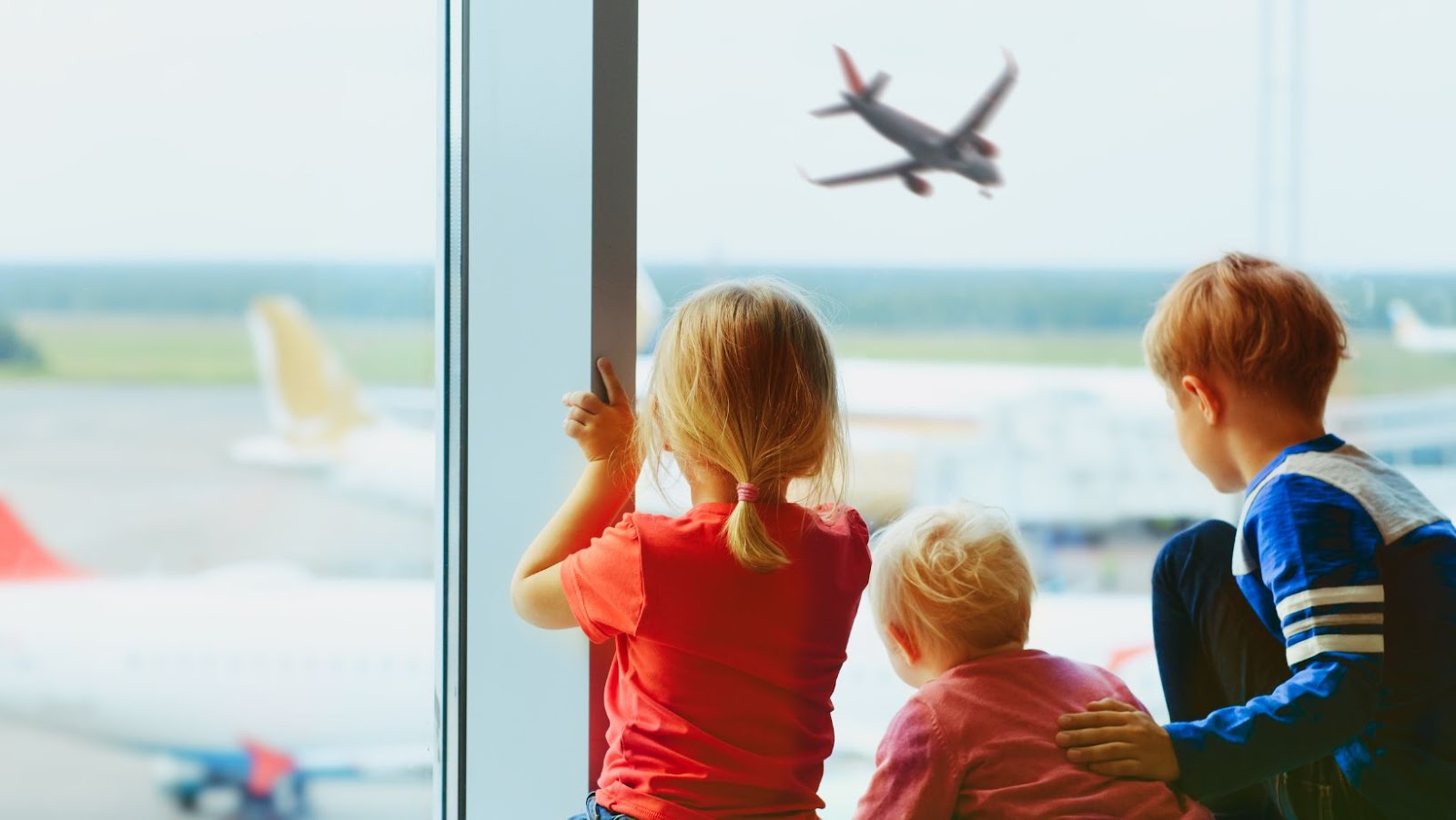 Flashpacker Family Travel Blog Travel With Kids
As a flashpacker family travel blogger who regularly travels with kids, I've learned a lot about what it takes to plan a successful family trip. Here are some of my top family travel planning tips:
Involve the Kids in the Planning Process
Get the kids excited by involving them in the planning process. Let them pick out activities or attractions they're interested in, research local foods they want to try, or even help plan the itinerary. Not only will this make them feel more invested in the trip, but you might also be surprised by the unique perspectives and ideas they bring to the table.
Choose Accommodations Wisely
When traveling with kids, choosing the right accommodations can make all the difference. Look for family-friendly hotels or vacation rentals that offer plenty of amenities like pools, playgrounds, or kitchenettes. This will help keep the kids entertained and happy during downtime, and allow you to save money by cooking some meals yourself.
Pack Light, but Pack Smart
It's tempting to pack everything but the kitchen sink when traveling with kids, but packing light can make your trip easier and more enjoyable. Consider packing versatile clothing items that can be mixed and matched, and bring only essential baby gear if you're traveling with an infant. You can also use packing cubes or compression bags to help maximize space in your luggage.
Plan for Downtime
Even the most energetic kids need downtime, so make sure to plan for it in your itinerary. Whether it's an afternoon spent at a local park or a lazy day at the beach, make time for rest in between all of the sightseeing and adventure.
By following these family travel planning tips, you'll be well on your way to a successful and stress-free trip with your little ones. Happy travels!
Kid-Friendly Destinations for Flashpackers
Are you planning a flashpacking trip with your family but not sure where to start? Look no further than these kid-friendly destinations perfect for flashpacking families like yours. From thrilling outdoor adventures to cultural experiences, these destinations offer something for everyone and will create memories to last a lifetime.
Costa Rica: This Central American gem is perfect for families who enjoy adventure and the great outdoors. With zip lining, white water rafting, and surfing among its top activities, Costa Rica is a paradise for adrenaline junkies. There are also beautiful beaches, stunning national parks, and plenty of wildlife to discover, making it a well-rounded destination for flashpacker families. Plus, Costa Rica is a safe and welcoming country, making it an easy and comfortable travel experience.
Japan: For a cultural and educational experience, Japan is a wonderful destination for families with kids of all ages. With its unique blend of tradition and modernity, there is always something to discover in this fascinating country. From exploring ancient temples and castles to tasting delicious Japanese cuisine, visiting museums, and taking part in traditional tea ceremonies, Japan offers endless possibilities for an enriching and unforgettable family vacation.
Iceland: If you and your family prefer cooler climates and natural beauty, look no further than Iceland. This stunning country is known for its otherworldly landscapes, including glaciers, waterfalls, and geysers. Visitors can enjoy unique experiences like soaking in natural hot springs, hiking through national parks, and spotting the Northern Lights during the winter months. Iceland is also a safe and family-friendly country, making it an ideal place for flashpackers with kids.
No matter where your adventurous spirit takes you, these kid-friendly destinations for flashpackers offer exciting and memorable experiences for the whole family. So what are you waiting for? Pack your bags and get ready for an unforgettable trip of a lifetime!