The Rabbi With A Blog Rabbi Jason Miller
If you're looking for insightful commentary on Jewish life, technology, and society, you need to check out the Rabbi With A Blog Rabbi Jason Miller. His website is a treasure trove of articles, podcasts, and videos that will challenge your thinking and broaden your horizons.
Rabbi Miller is one of the most prominent rabbis in the United States, with a strong track record of leadership and innovation. He has been recognized by The Forward as one of the most influential rabbis in America, and his website is a go-to destination for people seeking thoughtful analysis on a variety of topics.
Whether you're interested in religious life, social justice, or the latest trends in technology and culture, Rabbi Miller has something to offer. He brings a unique perspective to every issue, drawing on his deep knowledge of Jewish tradition and his experience working in a rapidly changing world. So if you haven't checked out the Rabbi With A Blog Rabbi Jason Miller, now is the time to do so!
Looking for some high quality content? Read our next article!
Upcoming Guests on The Rabbi With A Blog
As the host of The Rabbi With A Blog, I have the honour of interviewing some of the most fascinating and inspiring individuals in various fields. In the upcoming episodes, I'll have the opportunity to speak with several guests who will share their knowledge, insights and passion with my viewers. Here are just a few of the upcoming guests on The Rabbi With A Blog:
1. Chef Michael Solomonov
Michael Solomonov is a James Beard Award-winning chef, restaurateur and author. He is considered one of the top culinary talents in the world. I'm excited to speak with him about his innovative approach to Jewish cuisine and his journey to becoming a renowned chef. We'll discuss the intersection of food and Jewish identity, and how his experience with food has helped him connect with his roots and heritage.
2. Philanthropist Lynn Schusterman
Lynn Schusterman is a philanthropist and social justice activist. She is the founder of the Schusterman Family Foundation, which is dedicated to strengthening Jewish communities and fostering leadership. I'm honoured to speak with her about her vision for creating a more just and equitable world, and how her Jewish values have inspired her philanthropy. We'll also discuss how individuals can make a difference in the world by giving back to their communities.
3. Author Rabbi Sharon Brous
Rabbi Sharon Brous is a spiritual leader, author and activist. She is the founding rabbi of IKAR, a Jewish community in Los Angeles that emphasises both tradition and innovation. I'm looking forward to speaking with her about the role of spirituality in contemporary Jewish life, and how we can create more inclusive and compassionate communities. We'll also discuss how Jewish texts and teachings can inspire us to pursue social justice and repair the world.
I'm thrilled to have these and other guests on The Rabbi With A Blog, and I look forward to sharing their insights and perspectives with my viewers. Stay tuned for more episodes and interviews!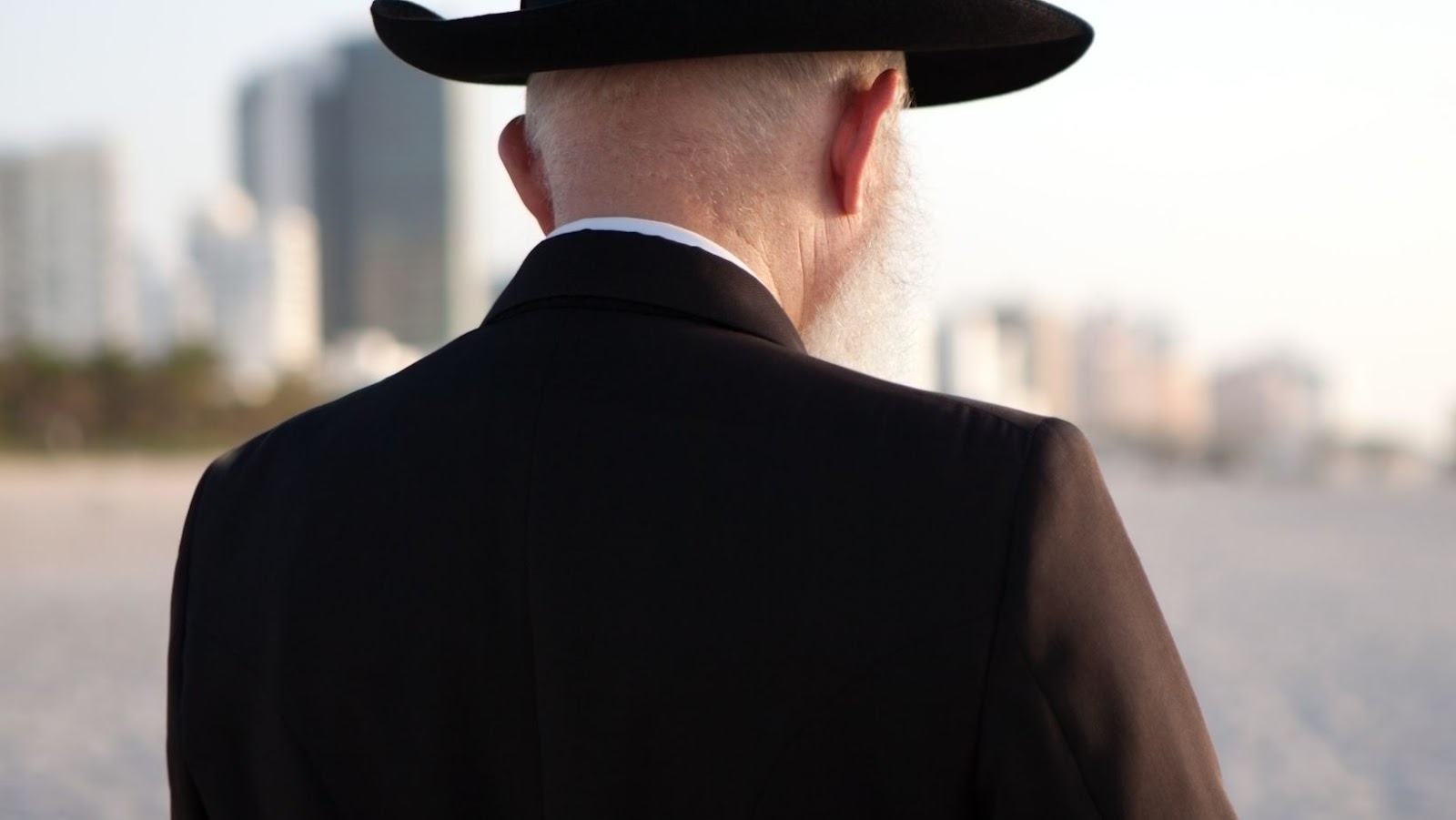 Hot Topics in Rabbi Jason Miller's Blog
As a renowned Rabbi, writer, and entrepreneur, The Rabbi With A Blog, Rabbi Jason Miller, covers a diverse range of hot topics in his insightful blog which attracts readers from all walks of life. Here are some of the most popular subjects Rabbi Jason Miller covers in his blog.
1. Judaism and Technology
As an entrepreneur, Rabbi Jason Miller often writes about the intersection between Judaism and technology, which is particularly interesting in the modern age. In his blog, he delves into the use of technology in the Jewish community, including social media, online dating, and even robot rabbis. In this topic, he presents a unique perspective on how technology can help the Jewish community strengthen its ties, foster innovation, and reach new audiences.
2. Israel and the Middle East
As a prominent figure in the Jewish community, Rabbi Jason Miller also writes on Israel and the Middle East. In his blog, he analyses the political landscape, cultural developments, and societal issues affecting the region. He also writes about his personal experiences of travelling to Israel, including visits to holy sites and cultural landmarks. These posts often draw heated debates among his readers, making them some of the most engaging posts on his blog.
3. Ethics and Values
Rabbi Jason Miller is also a speaker, educator, and writer on ethics and values. He shares his insights on diverse topics such as business ethics, social responsibility, and interpersonal relations. His blog includes stories and personal anecdotes that illustrate how ethical principles and moral values can be applied in everyday situations. This topic resonates with many readers as it provides inspiration and guidance for leading a meaningful life.
4. Religion and Culture
Another frequently covered topic in Rabbi Jason Miller's blog is religion and culture. As a Rabbi, he shares his profound knowledge of Judaism and its rich history, including the various religious observances and cultural traditions that define Jewish life. In addition, he writes about other religions and cultural practices, encouraging respect for diversity and interfaith harmony.
Overall, The Rabbi with a Blog Rabbi Jason Miller covers a wide range of topics that are engaging, informative, and impactful. His insights resonate with readers all over the world, making his blog a must-read for anyone interested in Jewish culture, religion, and contemporary issues.
New Features on The Rabbi With A Blog
As The Rabbi With A Blog, I am constantly looking for ways to enhance and expand the content I provide to readers. In order to keep up with the ever-changing landscape of online media, I have recently implemented several new features on my blog. Here are a few examples:
1. Podcast Episodes
I have started recording podcasts where I discuss topics that interest me and are relevant to the community, such as Judaism, technology, and social media. The podcasts are often interviews with experts in their fields as well as my own insights. I believe this addition to the blog will be a great way for people to access new ideas and perspectives from a variety of sources.
2. More Video Content
In addition to written blogs, I am incorporating more and more video content onto my site. These include interviews, short films, and other multimedia presentations. By utilising this form of media, I hope to reach a wider audience and provide a more comprehensive and engaging experience for my readers.
3. Community Engagement
A community is only as strong as the individuals that hold it together. That is why I have added features allowing my readers to engage with one another and myself in new and exciting ways. I have created a "meet-ups" page for people to plan and attend events in their local areas. Additionally, I am always encouraging readers to get in touch with me regarding any questions, comments, or feedback on the blog.
These are just a few of the new features I have implemented on the Rabbi With A Blog. I am constantly striving to create more engaging, thought-provoking, and informative content that will help to strengthen the bonds between individuals in our community. Thank you for your continued readership and support!
Conclusion
In conclusion, following The Rabbi With A Blog Rabbi Jason Miller has been an enlightening and insightful journey for me. Rabbi Miller is a prominent figure in the Jewish community and has made a significant impact through his writings and teachings.
Throughout his blog, Rabbi Miller shares his personal experiences and thoughts on a variety of topics, ranging from technology to Jewish spirituality. His perspective is always thoughtful, and his approach is grounded in tradition and Jewish values.
One of the most admirable things about Rabbi Miller is his commitment to inclusivity and interfaith dialogue. He has worked tirelessly to promote understanding and mutual respect between different faith communities, earning him numerous accolades and awards.
Overall, following The Rabbi With A Blog Rabbi Jason Miller has been a rewarding experience, and I highly recommend his blog to anyone interested in learning more about Jewish life, culture, and spirituality.