Golf is not just a game; it's a lifestyle. From the lush greens to the camaraderie among players, golf offers a unique experience like no other. And part of that experience is looking and feeling the part.
While many might think that golf attire is merely a fashion statement, the truth is that choosing the right attire, such as those offered by Sunday Swagger, can make you feel like a better golfer. Here's how:
Confidence Boost
They say, "Dress for success," and that certainly applies to golf as well. When you put on the appropriate golf attire, you feel more confident to play. A well-fitted golf shirt, a pair of comfortable trousers or shorts, and golf shoes that provide stability can give you a sense of professionalism and assurance. When you feel good about yourself, it mirrors how you carry yourself on the course, boosting your overall confidence.
Focus and Mental Preparation
Golf requires concentration and mental fortitude. Your attire can play a significant role in helping you achieve the right mindset. Opting for golf-specific clothing, such as moisture-wicking fabrics that keep you cool and dry, can enhance your comfort level, allowing you to focus more on your game.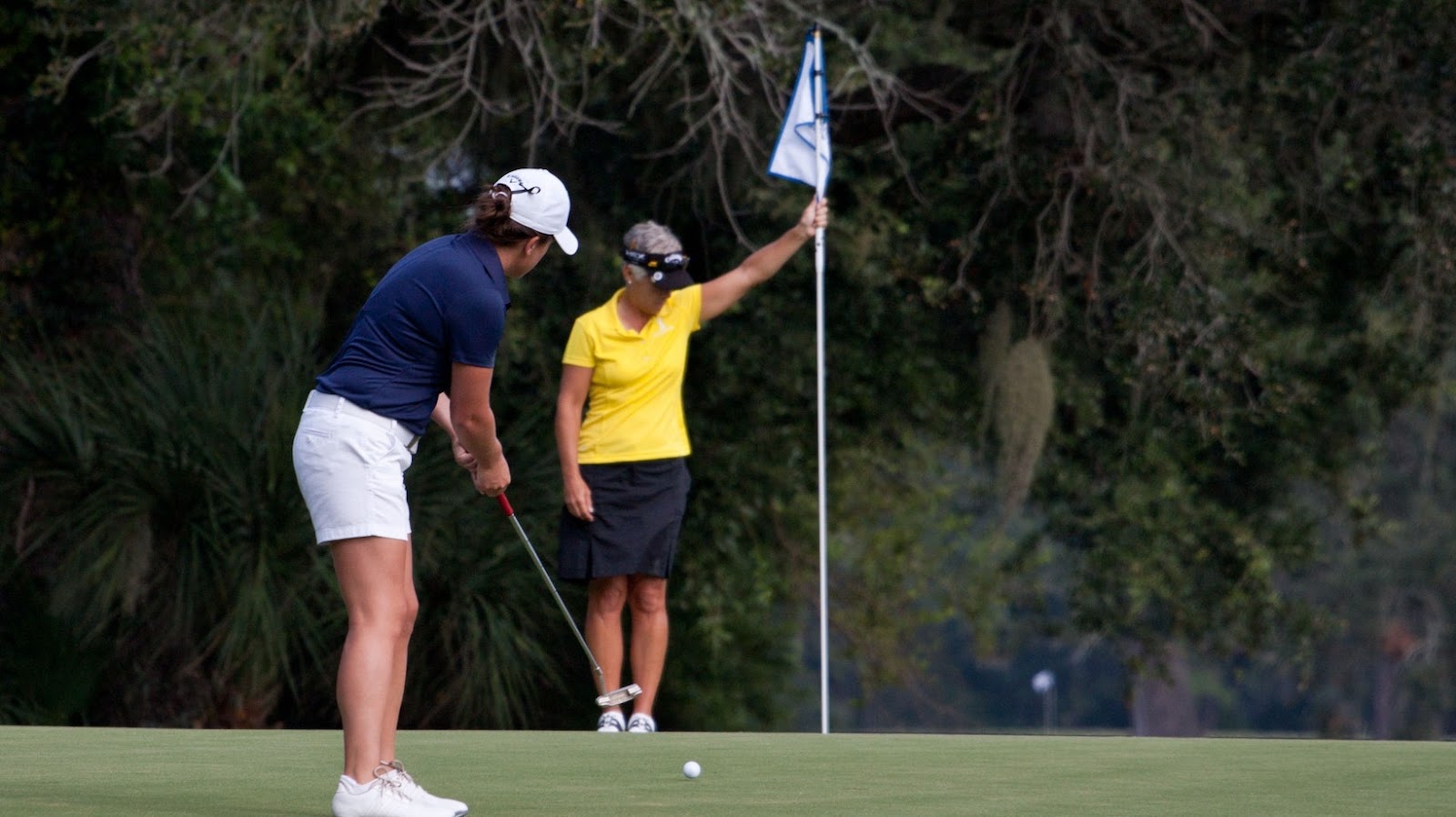 Additionally, wearing clothing designed for golf, with its functional features like ample pockets and stretchable materials, can help you stay organized. It minimizes distractions while maximizing your mental preparation.
Freedom of Movement
The golf swing demands freedom of movement. Ill-fitting or restrictive clothing can hinder your swing and affect your performance. Choosing golf attire made from flexible materials, such as performance-based polos and golf-specific shorts or skirts, allows for unrestricted movement, ensuring you can execute your swing with ease. The freedom of movement provided by appropriate golf attire allows you to make fluid, controlled motions, resulting in better contact with the ball and improved shot accuracy.
Respect for the Game and Etiquette
Golf is a sport with a rich history and a strong emphasis on tradition and etiquette. Wearing proper golf attire demonstrates respect for the game and the golfing community. Most golf courses have dress codes in place, and adhering to them shows your appreciation for the rules and traditions of the sport. By dressing appropriately, you contribute to maintaining the integrity and spirit of the game, fostering a positive environment for yourself and fellow golfers.
A Sense of Belonging
Being part of the golfing community is about more than just swinging clubs. It's about being part of a group that shares a passion for the game.  When you dress in proper golf attire, you automatically feel like you belong. The camaraderie and sense of unity among golfers are strengthened when everyone dresses the part.  By choosing the right golf attire, you become part of the larger golfing community, fostering a sense of belonging that can enhance your overall golfing experience.
Weather Adaptability
Weather conditions can greatly impact your golf game. Having the appropriate attire for various weather situations can affect your comfort and performance on the course. Opting for moisture-wicking and breathable fabrics during hot and humid days can help keep you cool and prevent excessive sweating, which can affect your grip and swing.  On the other hand, wearing layers and waterproof clothing during colder or rainy days can keep you warm and dry.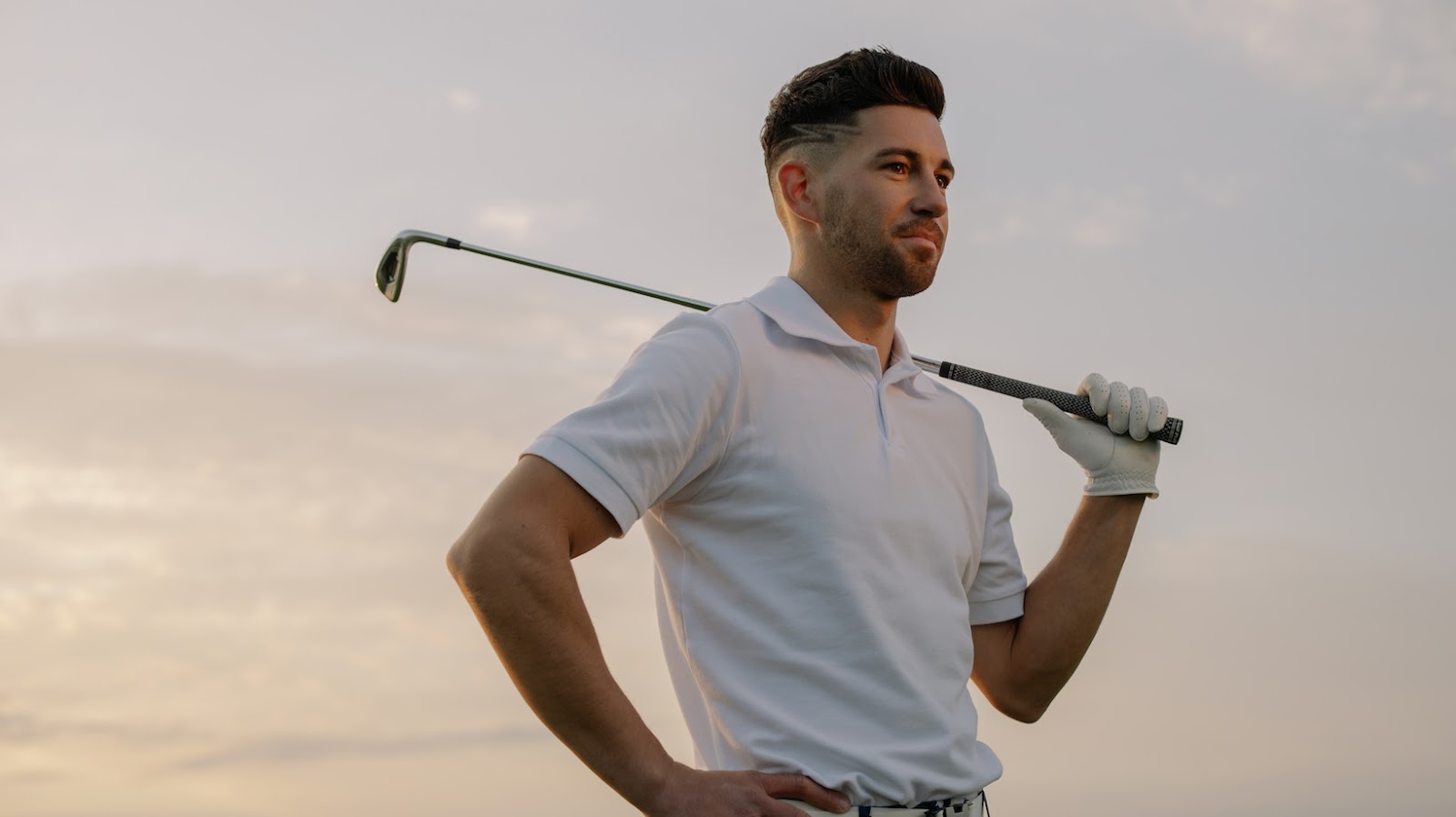 Professionalism and Self-Expression
Golf is often associated with professionalism and elegance. By selecting the proper attire, you can show your style while adhering to the game's standards.  Golf attire allows self-expression through color choices, patterns, and accessories like hats or visors. Dressing in a manner that aligns with your taste and respects the dress code of the course can enhance your confidence and help you feel like a professional golfer.
Attention to Detail
Golf is a game that requires attention to detail, and this mindset can extend to your choice of attire. Paying attention to the small details reflects dedication and professionalism. Presenting yourself in a polished and put-together manner demonstrates your commitment to the game and your respect for both yourself and fellow players.
Psychological Priming
Psychology plays a crucial role in golf, and the right attire can contribute to psychological priming. Certain colors are linked to specific emotions and can influence your mindset on the course.  For example, wearing shades of blue or green can evoke calmness and tranquility, promoting a relaxed state of mind. On the other hand, vibrant colors like red or yellow can elicit energy and excitement, boosting your motivation and focus. By strategically selecting colors that align with your desired mental state, you can enhance your overall golfing experience.
Protection and Safety
Lastly, appropriate golf attire offers protection and safety benefits. Golf-specific clothing often incorporates features like UV protection to shield your skin from harmful sun rays during prolonged hours on the course. Golf shoes with proper grip and traction can prevent slips and falls, ensuring your safety while navigating the terrain. Feeling safe and protected in your attire allows you to fully concentrate on your game without worries, enabling you to perform at your best.
Conclusion
Selecting the right attire for golf goes beyond fashion; it can have a significant impact on your performance and enjoyment of the game. The right clothing boosts your confidence, helps you focus, allows for freedom of movement, shows respect for the game, and fosters a sense of belonging.
Remember, golf is a game that combines skill, strategy, and mental focus. Choosing the right attire might seem trivial, but it can have a profound impact on your mindset, confidence, and performance on the course. So, the next time you head out to the course, choose your golf attire wisely and watch how it transforms your golfing experience for the better.