QR codes or Quick Response codes are two-dimensional barcodes that smartphones and other mobile devices with compatible software can read. QR codes are a way of storing and transmitting information electronically. They consist of black squares arranged on a white background, which a QR code reader app can scan. Once the QR code is scanned, the mobile device will redirect the user to a URL or display text, images, videos, or contact information.
QR codes are commonly used in advertising, marketing, and retail industries to quickly access information, promotions, and product details.
Overview of QR codes
QR codes (Quick Response codes) are becoming an increasingly popular way to quickly transmit information from one device to another. The user simply needs to scan the code with a smartphone and the data encoded in the code will be immediately accessible.
In this section, we will explore what QR codes are, how they work, and some of the potential use cases.
Definition of QR Codes
QR codes, or Quick Response codes, are two-dimensional barcodes scanned with a smartphone or a QR reader. QR codes can store information such as URLs, text, images, and even videos. They work by encoding data in a specific pattern of black squares arranged on a white background. Scanning a QR code with your smartphone decodes the information in the pattern and displays it on your screen.
These days, QR codes are commonly used in product packaging, business cards, flyers, and posters to provide more information about a product or service. They are also used in contact tracing efforts to help track the spread of disease.
History of QR Code Technology
QR (Quick Response) code technology was invented in 1994 by the automotive industry in Japan to track vehicle production parts. In 2002, QR codes were first introduced to the public as an advertising tool. Initially popular in Japan, they have since become increasingly common globally.
QR codes are now used in various industries, including retail, healthcare, and transportation, to offer access to more information, ads, loyalty programs, and mobile payments. QR codes can be easily generated online, but ensure they are scannable and link to content that offers value to the user.
How QR Codes are Used
QR codes, or Quick Response codes, are 2D barcodes that smartphones and other smart devices can scan. These codes can be used in various ways, from marketing and advertising to personal and professional uses.
Some of the most popular uses of QR codes are:
Product information: Companies can use QR codes to provide customers with additional information about their products or services. The code can be printed on packaging, brochures, or in-store displays.

Event promotions: QR codes can be used to promote events such as concerts, festivals, or conferences. Attendees can scan the code to obtain event information or enter contests.

Contact information: QR codes can be used to create digital business cards. When scanned, the code directs the user to a webpage with the individual's contact information.

Payment processing: QR codes can be used to process payments. For example, a restaurant or retailer can generate a QR code for customers to scan with a mobile payment app to complete the transaction.
Overall, QR codes are a versatile and convenient tool for sharing information and enhancing user experience.

Benefits of QR Codes
QR codes can quickly link customers to websites, online stores, product information, etc.
Convenience and Ease of Use
Here are some benefits of QR codes:
Easy to access: QR codes can be scanned instantly by using the camera of a smartphone or tablet. No need to type in a lengthy URL or search for a website manually.

Enhanced engagement: QR codes can take users to various content including product information, videos, social media profiles, and more to engage them further.

Cost-effective: Creating and using QR codes is inexpensive and can be done by anyone with a basic computer expertise.

Versatile: QR codes can be used in various applications including marketing, education, healthcare, and more.

Trackable: QR codes enable businesses to track user engagement and the effectiveness of their marketing campaigns.
Pro Tip: Ensure you provide relevant information to the user upon scanning QR codes to ensure maximum engagement.
Versatility and Flexibility
QR codes are a versatile and flexible technology that can be used in various ways to enhance your business and personal goals. Brands can use QR codes to link directly to their websites, social media pages, promotional offers, and product information. Restaurants can use QR codes to provide contactless menus and ordering options to their customers. Educational institutions can use them to create interactive learning experiences for their students.
QR codes are flexible because they can be customized, resized, and positioned to fit any digital or physical surface. They can also be tracked and analyzed to gather insights into customer behavior and engagement. The versatility and flexibility of QR codes make them a valuable tool for any business or individual looking to enhance their online and offline presence. Pro Tip: Use QR codes strategically to provide value to your customers and achieve your marketing goals.
Increased Customer Engagement
Some benefits of using QR codes to engage with customers include:
Instantly providing customers with essential information about your products and services.

Easier and faster access to online resources and promotions.

Boosting brand awareness and generating customer interest in your business.

It can be used to track customer engagement and purchase history.
QR codes have become integral to modern advertising and marketing strategies, making it easier for businesses to promote their brand and engage with their target audience efficiently. Embracing this innovative technology can help businesses to stay ahead of their competition and maximize their marketing reach.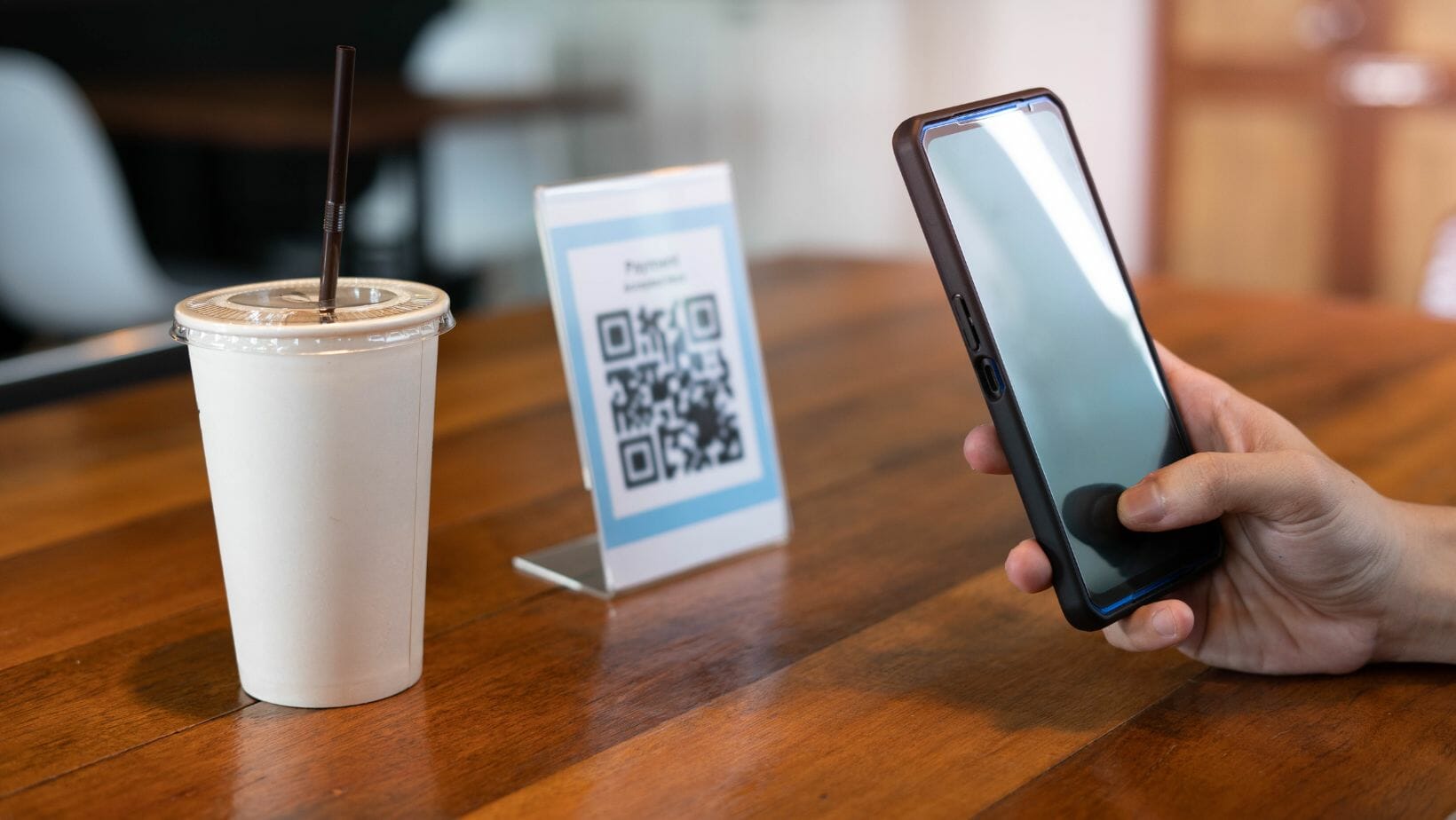 Creating QR Codes
Creating your QR code can be simple and straightforward, and we'll discuss the different methods for creating QR codes in this article.
Choosing a QR Code Generator
A QR code generator is a tool used to create these codes that can be used for various purposes like marketing, tracking, and identification.
When choosing a QR code generator, consider the following:
Ease of Use – Choose a generator that provides a simple and user-friendly interface to create your QR code.

Customization – Select a generator that can customize the appearance of your QR code with colors, logos, and images.

Tracking – Look for a generator that offers tracking to analyze scans and manage the performance of your QR code campaign.

Technical Requirements – Check for compatibility issues with your devices, system, and browser for seamless generation and scanning of QR codes.
By considering these factors, you can select a QR code generator that best suits your needs and helps you create effective codes for your marketing, authentication, and tracking requirements.
Selecting the Type of QR Code to Create
Selecting the type of QR code to create primarily depends on the information the code will contain and the intended use of the code. There are generally three types of QR codes:
Static QR codes contain static information that can't be changed once the code has been generated. They are typically used to direct customers to a website, display a product's information, or share contact information. Dynamic QR codes contain information that can be edited and updated as needed. They are typically used for sharing information that might change frequently, such as a restaurant menu or event information.
Tracking QR codes: These codes allow you to track and analyze the performance of the QR code campaign by providing data on the number of scans and geographical location of scans.
Pro tip: Consider the purpose of your QR code campaign before choosing which type of code to create to ensure that you choose the best option for your needs.
Customizing your QR Code
Customizing your QR code can make it more visually attractive and easier to scan.
Here are some tips to customize your QR code:
Choose a design that complements your brand or marketing message.

Use a high-resolution image for better clarity and readability when scanned.

Make sure the design doesn't interfere with the readability of the QR code's data.

Select a color that contrasts with the background for optimal scanning.

Test the QR code on various devices and scanning apps to ensure it works correctly.
By customizing your QR code, you can make it more appealing, recognizable, and effective in engaging your audience.
Using QR Codes for Marketing and Advertising
Here are some tips on how to use QR codes effectively:
Choose the right location: Place QR codes where people can easily scan them, such as on packaging, flyers, or posters.

Provide clear instructions: Include a call-to-action and instructions on scanning the code to ensure users know what to do.

Mobile-friendly landing pages: Make sure the landing page the QR code leads to is mobile-friendly and contains relevant information or promotions related to the code.

Test thoroughly: Test your QR codes on various devices and in different lighting conditions to ensure they can be easily scanned.
By following these tips, businesses can effectively use QR codes in their marketing and advertising strategies.
Using QR Codes for Event Management
Here are some tips for using QR codes effectively in event management:
Place QR codes on event signage, promotional materials, and other key locations to ensure maximum visibility.

Use QR codes to quickly access event schedules, maps, and other important information.

Consider creating unique QR codes for different parts of your event to track attendee engagement and measure the success of different elements.

Ensure that the destination of your QR code is mobile-friendly and optimized for a great user experience.
Using QR codes effectively in your event management strategy can streamline the attendee experience and enhance engagement and interaction.
Using QR Codes for Product Packaging and Labeling
Here's how to use QR codes effectively:
First, decide on the information you want through the QR code.

Generate the QR code using a free online QR code generator.

Place the QR code on the product packaging in a visible location.

Test the QR code using different devices to ensure it works properly.

Consider linking the QR code to a landing page with more product information or promotional offers.
Using QR codes improves the customer's experience by providing quick access to relevant information, which can enhance their opinion of your brand.
Pro Tip: Keep the information on the QR code up to date and relevant to the product for the best customer experience.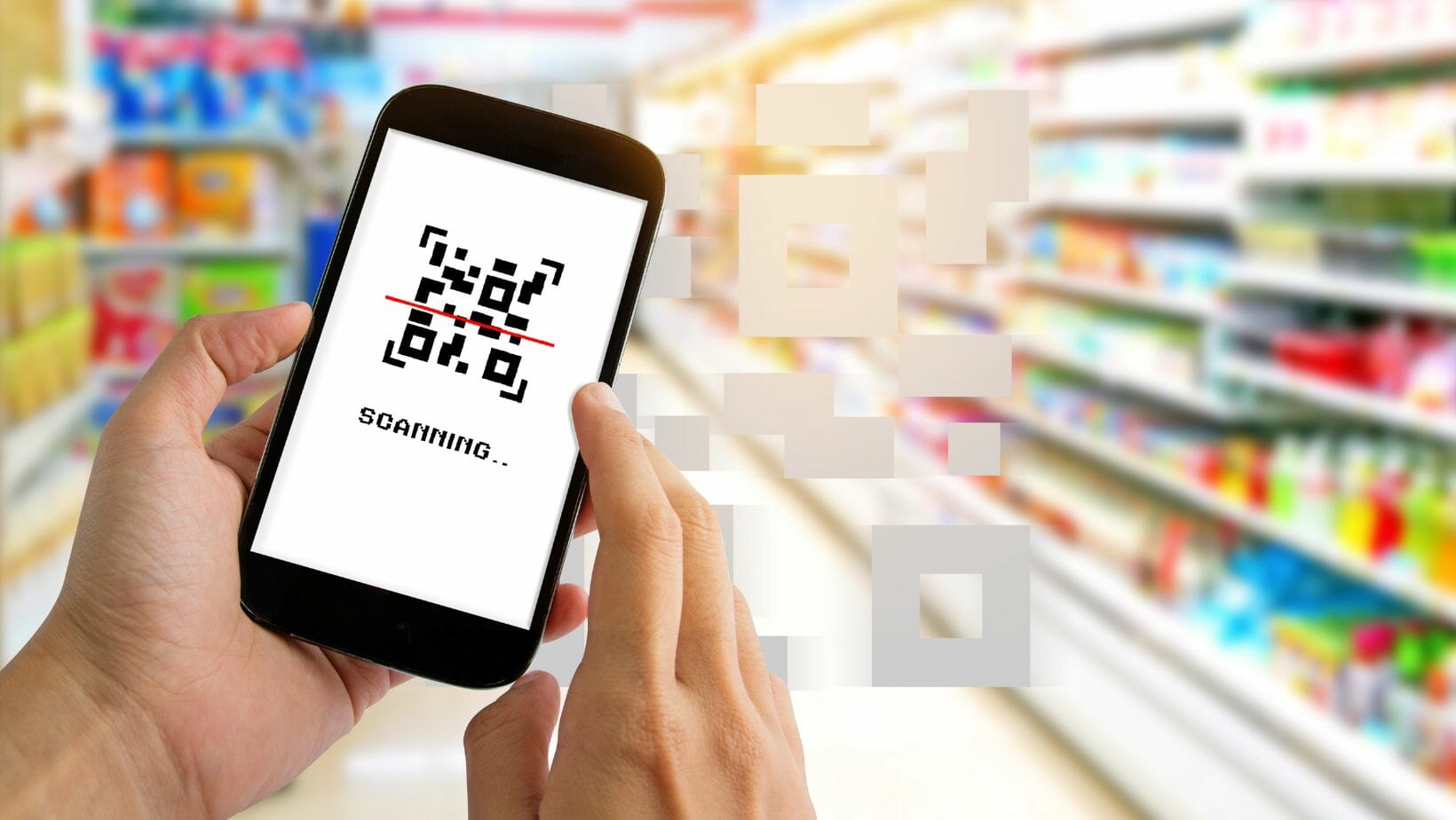 QR Code Best Practices
QR codes, or quick response codes, have become increasingly popular in marketing, providing businesses an easy way to link physical and virtual worlds.
Ensuring Scannability of QR Codes
Here are some best practices to follow when creating QR codes:
Use a high-quality, vector-based QR code generator to ensure clarity and resolution.

Ensure that the QR code is large enough to be scanned easily, typically at least 2 x 2 cm in size.

Avoid placing the QR code on a background with similar colors or patterns that may interfere with the scanner's reading ability.

Provide clear instructions near the QR code, explaining what the user can expect to find or access.

Test the QR code on multiple devices and mobile platforms before making it public.
By following these best practices, you can ensure that your QR code is scannable and provides a positive user experience for those who interact with it.
Placing QR Codes in Visible Locations
Here are some tips for placing QR codes:
Display the QR code in a prominent location such as the packaging, brochure, or poster where it is visible to customers.

Ensure the code is large enough for customers to scan it easily but not too large to become distracting.

Test the scanning process to ensure different smartphone models can read the code.

Consider adding a call-to-action that explains what users will gain by scanning the code.

Regularly monitor and update the code to avoid any potential security threats.
By following these QR code best practices, businesses can effectively leverage this technology to enhance customer experience and engagement.
Providing Clear Instructions For Scanning QR Codes
QR codes can be scanned using a smartphone camera and a QR reader app- an application that converts the code into readable information. Here's how to scan a QR code:
First, open the QR code reader app on your smartphone.

Next, point your smartphone camera at the QR code.

Make sure the code is well-lit and captures the entire image.

Your smartphone will automatically recognize and convert the code into a readable format.

Finally, follow the instructions or access any provided links.
Remember to avoid placing your finger or any object in the way of the code to ensure a clear scan. Following these best practices, anyone can easily scan QR codes to access valuable information on products and services.
T-05a02657-490f-4f39-a637-68169902e86c
Last but not least, what is this long combination of numbers and letters above? Well, thats a QR code, and specifically for a Nintendo Switch Game called Splatoon 3. So now you know everything about QR codes!