One of the selling points for many when it comes to March Madness is its ability to provide fans all around the United States of America and the wider world where the sport is popular the chance to see the very best college programs go up against each other.
Unfortunately for the Arkansas Razorbacks, though, that means facing an incredibly tough schedule if they are to continue to progress through this year's NCAA Division I tournament. The team has been incredible throughout the SEC regular season this year and managed to advance to the SEC semifinals after being able to put together a number of impressive performances.
Arkansas Handed Tough No. 4 Seed in the West Region
The team's reward, though, was the No. 4 seed in the incredibly difficult West Region of the competition, where they will meet some of the biggest teams in the entire NCAA. Of course, many will know that the only way to win a competition is to beat the best. However, the Razorbacks are going to have to do it with almost every single match that they play.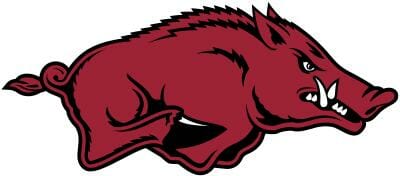 Razorbacks to Play No. 12 New Mexico State on Sunday
They will play against the No. 12 seed New Mexico State in Buffalo, N.Y. on Sunday, and they are a team that has managed to do extremely well in the NCAA Western Athletic Conference this season, having been crowned the champion of the division after going 28-6 throughout the campaign.
You should probably get more caffeine in your system. pic.twitter.com/Jipf94TeWE

— 8:20pm TNT 🐗 (@RazorbackMBB) March 17, 2022
Additionally, it could be argued that Arkansas will be the best team that they will have faced in the entire season when the two teams meet, which is why there are a number of sports betting fans that follow the Razorbacks who may be looking at potentially placing a wager on this matchup.
Indeed, with sports betting legal in the state, fans are now able to use the Caesars Arkansas platform and utilize some of the impressive betting bonuses and promo codes that have been made available to punters who are interested in signing up with them for the very first time.
Given that the Razorbacks are arguably set to be the strongest team that New Mexico State has come up against, it would also perhaps encourage bettors who are considering this game that the college program was able to get past a very good and strong Vermont side that could have posed them a large number of problems when the two teams met on Thursday.
Vermont had Been Incredibly Impressive This Season in the NCAA
The No. 13 seed has shown that they have an incredible defense, as they had continued to perform at a high level with each game that they had played in. They were ranked 10th in the entire country in regard to scoring defense, whilst they only gave up an average of 60.5 points per game at the time that they had gone up against the Razorbacks. Moreover, they managed to hold 16 of their opponents to under 60 points throughout this year's campaign, with five of those being held to under 50 points. With that statistic in mind, it is clear that the Hogs had performed incredibly well to see off the Catamounts, given that they had managed to score 75 points in the contest.
Furthermore, it is important to recognize that Vermont had also managed to go on a great run of form in the final stage of the season, having won 22 of their final 23 games that included a 3-game win in the America East Conference Tournament, thus highlighting just how much Arkansas had to do in order to reach the second round of March Madness this year.
What Happens now Arkansas has Managed to Progress?
So, what happens now the Razorbacks have been able to beat the Catamounts and book their place in the Round of 32? Let's not forget, this upcoming stage is one that the college basketball program has continued to struggle to advance from, having lost five of the last six appearances at this particular stage.
 THE 2022 BRACKET! #MarchMadness
Fill out yours:
👉 https://t.co/ZiCZiRyfFS pic.twitter.com/olRC9it6qG
— NCAA March Madness (@MarchMadnessMBB) March 13, 2022
The Hogs will now meet No. 12 New Mexico after they had managed to defeat No. 5 UCon 70-63 on Thursday. It will definitely be a rather tough encounter as their opponents had managed to produce a big shock on the night, which will likely fill them with a huge amount of confidence.
Gonzaga Could Potentially lie in Wait, as could Duke
However, as we said at the beginning, things are only going to get tougher for the No. 4 seed in the West Region as their reward for advancing to the Sweet 16 stage would likely be a showdown against the No. 1 seed Gonzaga Bulldogs; a game that many would not take the Razorbacks in.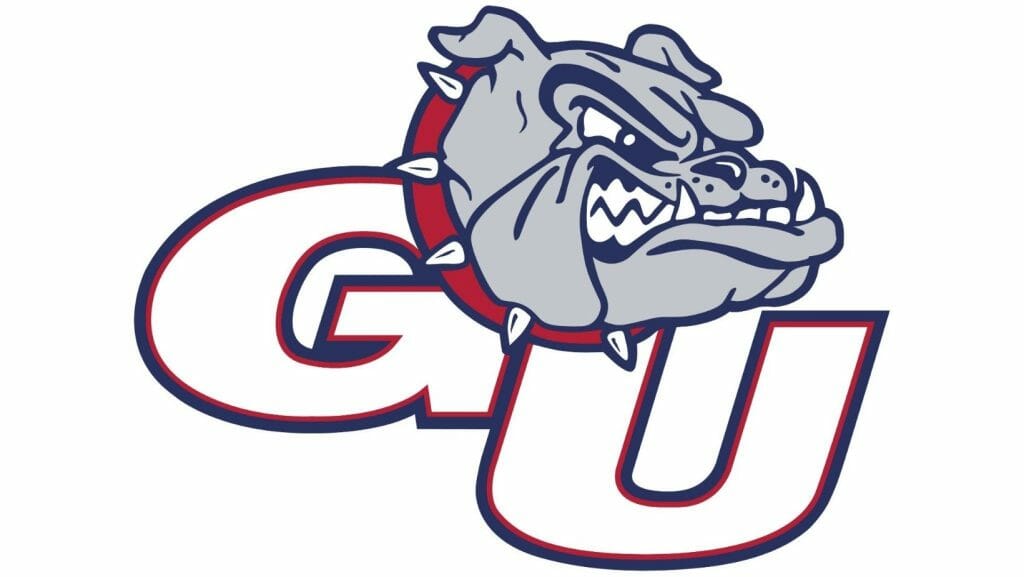 The Bulldogs – who reached the NCAA Division I Championship Game last season and finished runners-up to Baylor – will be seeking retribution and have been playing as if they have a point to prove, and should the Razorbacks get in their way, then it could be rather interesting.
On the other hand, it is important to remember Arkansas did get to the Elite 8 stage of March Madness last season, though, but to do that in back-to-back seasons is something that they have not managed to do since between 1993 and 1996. But, if you remember what they did between those years, there will be a real sense of optimism about their chances. For those that do not remember, the Hogs managed to reach the Sweet 16 in 1993, win the national title in 1994, finish runners-up in 1995, and reach the Sweet 16 once again in 1996.
As mentioned, though, this year's Sweet 16 will see the team likely have to go up against the No. 1 seed Gonzaga Bulldogs, and this is where many feel the NCCA Division I Tournament comes to an end for Eric Musselman's team.
If they do manage to get past Gonzaga, they could end up meeting the No. 2 Duke in the Elite 8. With so many tough games in such a short period of time, the Razorbacks would have to do remarkably well to be able to advance in this year's March Madness competition.