Recently, soccer has prevailed over hockey to become the US' fourth favorite sport behind football, baseball, and basketball. But as a country, we've never quite managed to breed the high-quality players that a lot of European and South American countries (for the most part) are putting out.
But there have been some over the years. In fact, there are some great American soccer players who are playing outside the US right now! And that's what we're here to look at today. We'll be finding out more about the best US-born soccer players who are currently playing around the world.
If you're based in Michigan and want to back your fellow countrymen on their international soccer adventures, you're going to want to find a good bookie to do that with. So, check out our guide to online sports betting in MI. You'll find everything you need to know there!
Christian Pulisic
Perhaps one of the most exciting US players in the game of soccer right now is London club Chelsea's striker, Christian Pulisic. When he signed from Dortmund for £58m ($76.2m), he was the subject of a lot of anticipation amongst Chelsea fans. And he delivered.
Pulisic was only 20 years old when he made the switch, but his young age certainly didn't have a negative impact on his ability to score goals. In fact, he scored 11 goals in 25 games in his first season at Chelsea.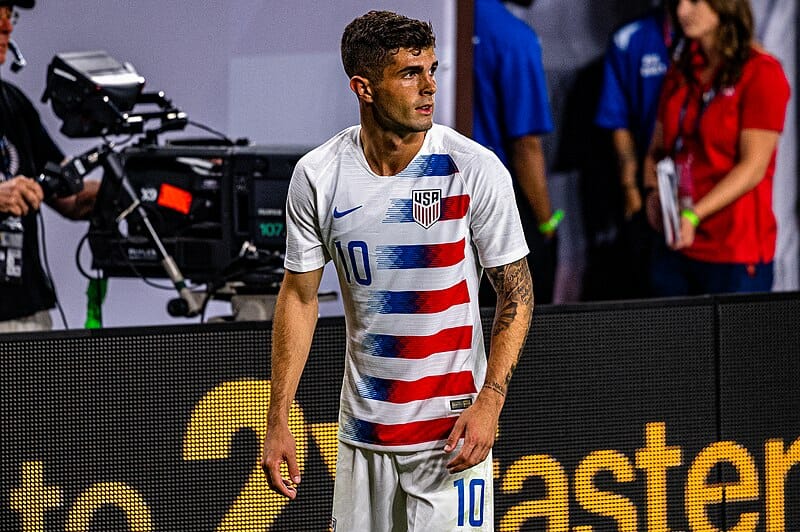 While this isn't the most incredible goal tally in the world, it's pretty impressive for the first season in the incredibly tough English Premier League. Plus, Pulisic has multiple dimensions to his game. He's a great passer of the ball and has quick feet. All these aspects together make him somewhat of a favorite amongst Chelsea fans.
Pulisic certainly has a long and exciting career ahead of him, and that includes his work with the US national team. So far, he's scored 18 goals for the United States, and that's likely to rise a lot higher in years to come!
Weston McKennie
Over in Italy, the biggest soccer club over the past couple of decades has been The Old Lady, Juventus. This Turin-based team has won the Italian Serie A more than any other, and this season, one of the players in the squad who's helping them to mount their title challenge is US-born Weston McKennie.
McKennie joined the club on loan last season from the German Bundesliga team Schalke 04. Juventus has been a fan of his style of play since he joined and was unwilling to let him go. So they signed him on a permanent deal for €18.5m with add-ons that could rise to as much as €25.5m.
Weston McKennie plays as a midfielder, so it would be unfair to rate him solely on goals. However, he has tucked away four goals already this season. That's not a bad tally at all!
Tyler Adams
Another US soccer player who's found his feet in the German Bundesliga is Tyler Adams, born in Wappinger, New York. This midfielder spent his youth career playing for the MLS club New York Red Bulls, where he signed a permanent contract for the first team in 2016.
After three years playing here, he caught the attention of German club Red Bull Leipzig, one of the biggest teams in the Bundesliga who often appear in the Champions League. At just 23 years old, this was a big step for him to make and one which appears to be paying off based on the quality of his performances for Leipzig so far.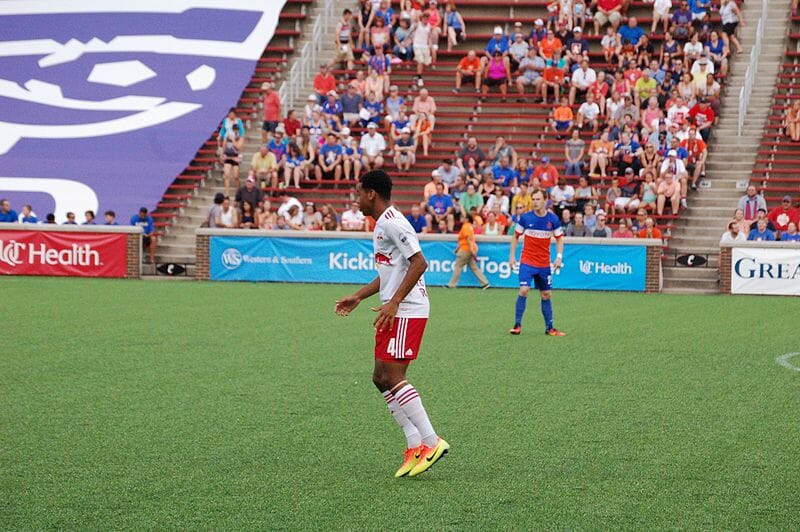 Adams has had Champions League action already, scoring the winning goal against Atletico Madrid to help them advance to the 2020 semi-finals. This was the first time Leipzig ever made it this far!
Somehow, Tyler Adams hasn't featured in the senior men's United States international team, although he has seen appearances for the under 15s, under 17s, and under the 20s. He's had a tremendous career thus far, so I think the call is only a matter of time, and when it does happen, he'll be able to give the US soccer team an even better chance of winning.
Last Thoughts on Soccer Players From the US
The excitement around soccer in the US is a relatively new phenomenon. Just ten years ago, there wasn't much to be excited about, but these days, it's all the rage! So, we can probably expect to see some really high-class players coming through the ranks in years to come, and we cannot wait for that!
Post images:
Erik Drost, CC BY 2.0, via Wikimedia Commons
Hayden Schiff from Cincinnati, USA, CC BY 2.0, via Wikimedia Commons