Lionel Messi is one of the most decorated and highly regarded soccer players on the planet, and it's reflected perfectly on FIFA 22, where he stands above the rest. The Argentinian international has broken records throughout his career to date, and that looks set to continue with his current club in France, Paris St Germain.
Who is Lionel Messi?
Messi is the captain of Argentina's national football team, one of the most successful players ever to play the game, and is described by Goal as a true leader for his country. Ever since moving from his home country to Spain at the tender age of 13, he's been in the spotlight.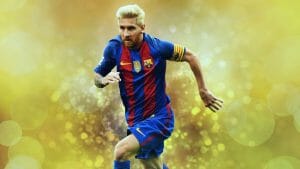 He scored his first goal for the Spanish club aged just 17 years old and scored 672 in total for the Catalans. To date, in international football, he has played over 150 times for his country and scored 76 goals, netting his first against Croatia back in March 2006.
What has he won?
 Messi's most recent accolade is that he's picked up the Ballon d'Or for a record seventh time; the award is given to the best player in European football. In winning it this year, he moved one ahead of Cristiano Ronaldo. In domestic football, his record with Barcelona is astonishing; he won 35 trophies while at the Spanish club, including numerous league and cup titles, as well as becoming a Champion of Europe four times. Messi could well add to that haul this season; his Paris St Germain side is amongst the favorites to triumph in the latest Champions League odds from Ladbrokes. Not only is a fifth Champions League title in his sights, but he could also pick up his first league title for his new club, as PSG, with their array of star players such as Kylian Mbappe and Neymar Jnr are leading the way in Ligue 1 this season. He's also recently become the highest-scoring international from South America, surpassing the record set by legend Pele.
Exploring his PSG move
When Messi joined PSG, it broke his 21-year association with Barcelona and instantly elevated the French club to another level. He is seen as one of the final pieces in the jigsaw at Le Parc des Princes as they aim to become the best team on the continent. The 34-year-old signed a two-year deal in the French capital, and their fans are already seeing what he has to offer as he's hit double figures in goals and also created goals for others.
Messi's FIFA card
The Argentinian stands just one rating ahead of Ronaldo on this season's edition of FIFA, and his rare gold card has a rating of 93. Although he isn't the quickest player on the game with an 85 pace, his technical ability with the ball shines through.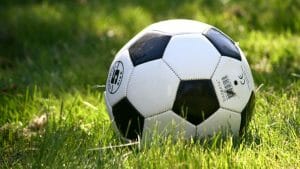 92 shooting and 91 passing are fair representations of his prowess in scoring and supplying goals, but his standout rating is for dribbling, which is 95. This is the highest rating of anyone in the game, with his teammates at PSG, Neymar Jnr, and Mbappe, coming in with 94 and 92, respectively.
Conclusion
Messi is simply one of the greatest players ever to take to the football pitch, and this is very well reflected in FIFA this year. His ability to turn a game in favor of his team is unrivaled, and it's proving to be the case in France already this year.
With people already talking about where his destination will be following his time in France, it seems we'll be seeing the little Argentinian magician featuring on our favorite football game for some time to come.