Tom Brady isn't a good loser in every sense of the expression. The 44-year-old doesn't taste defeat very often, and boy, when he does, he doesn't go meekly into the night. 
In a moment that has now been viewed by countless millions, Brady threw a Microsoft tablet to the ground in anger as he was shut out for the first time in 15 years during Tampa Bay's 9-0 loss to the New Orleans Saints, and he wasn't done there.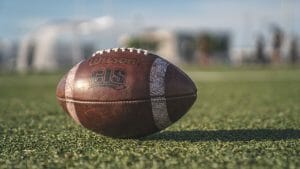 After throwing an interception he, seemingly, told Saints defensive coordinator Dennis Allen to 'go f**k yourself,' another example of how the seven-time Super Bowl title winner isn't exactly the kind of player to take a loss in a calm and collected fashion.
The defeat hasn't harmed the Buccaneer's push for back-to-back Super Bowl wins, as they are safely through to the postseason thanks to their consistent 11-4 record. As such, Bruce Arian's side is worth backing at sidelines.io when it comes to your NFL futures bets in the coming weeks.
Brady was able to see the funny side of the tablet incident, responding to the incident by stating;
"Yeah, I was pretty pissed. I broke the tablet; I threw it."
"I didn't want to throw an interception with that tablet. So I made sure I'd hit the ground. It was out of use. There was no chance of that one being used after I got a hold of that tablet," 
And he went on to explain his sideline tantrum further, and in particular his run-in with Dennis Allen;
"We were just exchanging pleasantries,"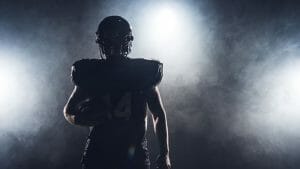 Some have stated that those two outbursts could cost Brady the NFL MVP award, but that's not something the legendary quarterback would lose much sleep over; he has, after all, won that award on three occasions.
Currently, Aaron Rodgers, another veteran of the game, leads the NFL MVP betting, with Tom Brady sitting a close second to the Green Bay Packers star.
He will be pleased that his Tampa side bounced back from the Saints nightmare with a comfortable 32-6 destruction of the Carolina Panthers, who they face on week 18 of the regular season, prior to which they travel to face the New York Jets and will be looking to keep a good run of form going ahead of the postseason action.
On a personal level, Brady continues to defy his age. He leads the passing yards table, with 4580 yards (almost 200 clear of Justin Herbert), and his tally of 37 passing touchdowns is also an NFL best this season. So anyone wondering if it's time for Tom Brady to retire may have to re-think such an assessment for at least another year or two.