Sports play a huge role in society and give us something fun to get involved within our spare time. While football, hockey, soccer and baseball all attract legions of fans, basketball is also a sport that has its own loyal following. While the many competitive leagues worldwide help with this, the NBA is still the premier competition in basketball.
 The NBA not only attracts fans just to watch its spectacular on-court action, though. Many people also like to bet on the outcome of matches in this league. This is both during the regular season and when the playoffs begin. Of course, betting reaches its crescendo when the NBA Finals take place each season. If you fancy getting involved with this but are new to sports betting, just make sure to find out more about it first. For example, -110 betting explained will really help you get to grips with how American odds work, and delving more into the markets you could bet on is also wise.
 Aside from wagering and watching games, many people follow the NBA because of the stories, gossip and iconic players that have lit it up. Some of these stars enjoyed a long spell in the league and delighted fans for many years. But which five players had the longest careers?
Vince Carter – 22 seasons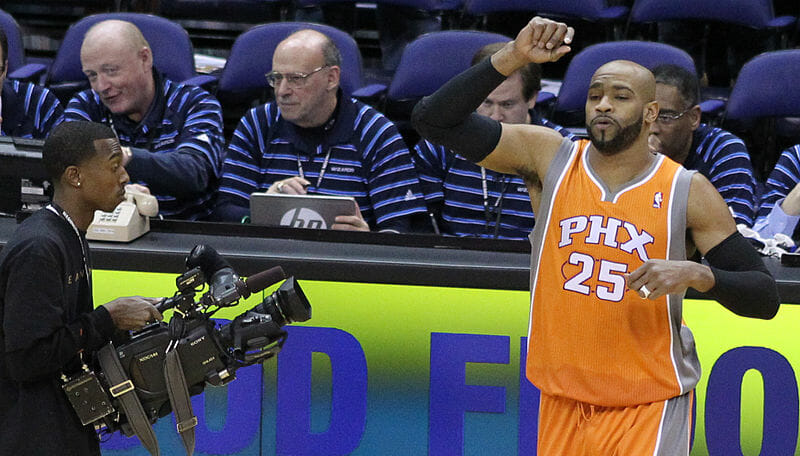 To even make it into the NBA is a major feat – but to last 22 seasons, as Vince Carter did, is almost unbelievable. His stint makes him the player with the longest career in the league to date. An elite-level guard, he was picked up by the Raptors in the 1998 Draft and won Rookie of the Year in his first season. Although he never won an NBA Championship, he went on to have a successful career with multiple teams, including the Nets and the Hawks.
Robert Parish – 21 seasons
 Another major name NBA fans will know is Robert Parish. A supremely talented centre, he was known for tough defence, clutch rebounding late in games and arcing jump shots. Drafted in 1976 by the Golden State Warriors, his career really exploded when he joined the Boston Celtics. In his first year there, he not only won an NBA Championship but became an All-Star too. This was followed by two more NBA Finals victories before leaving Boston. Parish capped this by finishing his career alongside Michael Jordan, enjoying the Chicago Bulls 1997 Championship win to the full.
Kevin Willis – 21 seasons
 Tying with Parish on 21 seasons in the NBA before calling it a day is Kevin Willis. If he had not missed the 88/89 campaign due to injury, he could have gone on to play 22! Willis was a very skilled rebounder and a big physical presence, at 7 feet tall. Although not the biggest name in NBA history, he did turn out for eight teams in his long career and enjoyed his most impressive form during his first spell with the Hawks. Willis is also the proud owner of an NBA ring, as he was part of the Championship-winning Spurs side of 2003.
Dirk Nowitzki – 21 seasons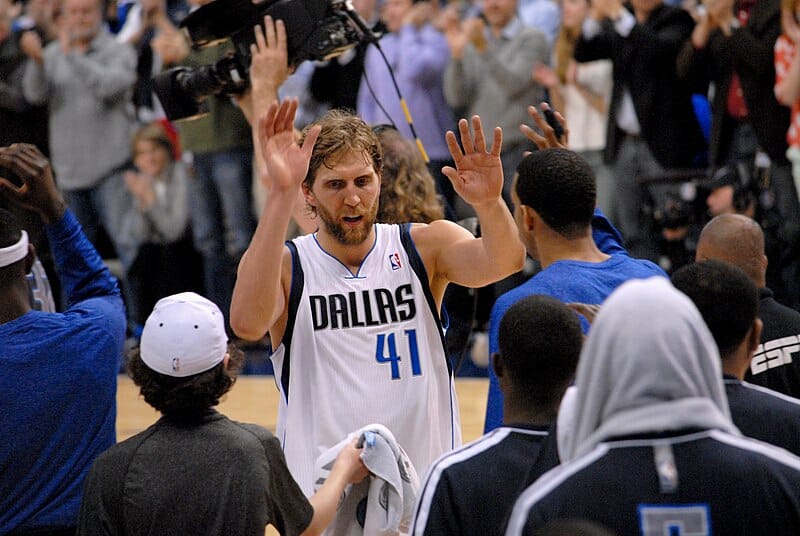 While players such as Kawhi Leonard or LeBron James should light up the NBA for years to come, German-born Nowitzki is a total legend. He is one of the few players in the league to have stayed at the same club – the Dallas Mavericks – for his whole career. Nowitzki was a top player for them and could score from every part of the court. This saw him bag 31,560 points in his career in Dallas and become the sixth-highest scoring NBA player ever. Credited with creating the fadeaway jump shot, Nowitzki played a big part in the 2011 NBA Finals win the Mavericks enjoyed over the Heat.
Kevin Garnett – 21 seasons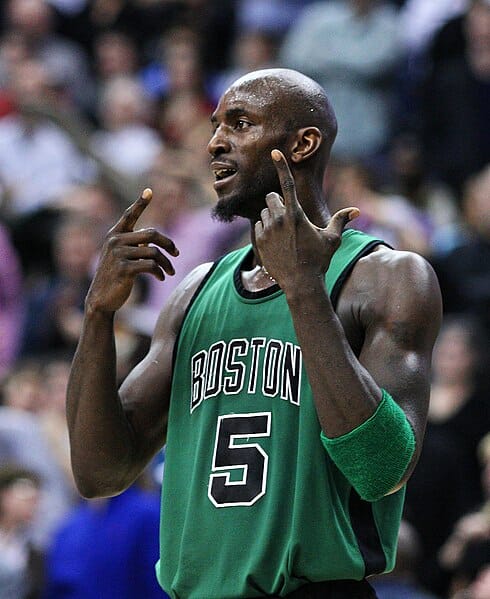 When you have the versatility, paint dominance and tough defence that Kevin Garnett showed, it is no wonder a long NBA career awaits. Starting and ending his career with the Timberwolves, this player also enjoyed spells at the Celtics and the Nets. A power forward, Garnett is one of just five NBA stars to date to have won MVP and Defensive Player of the Year in their career. With a Championship ring from 2008 and multiple other awards (such as 15 All-Star appearances), Garnett is a legend in basketball.
5 NBA stars with long careers
 The five NBA greats mentioned here are really special. To not only get into the pro game but then last so long is a significant achievement. When you also factor in what they all won between them, it is easy to see why they enjoyed such long spells in the league.
Post images: